By Knvul Sheikh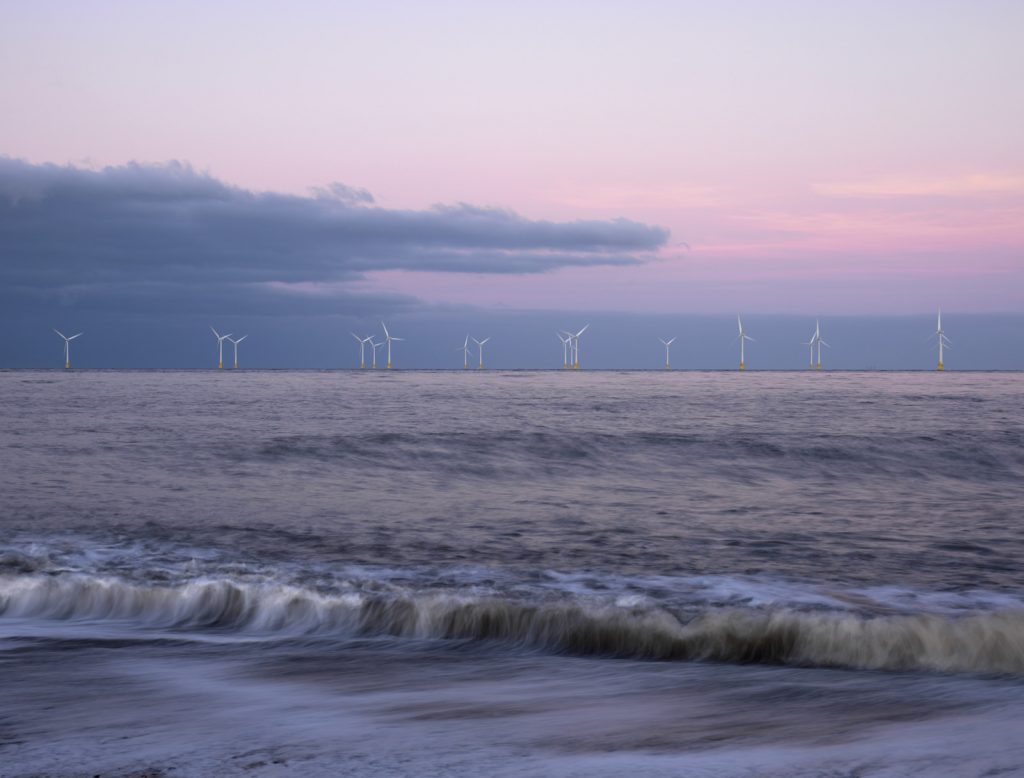 Thirty miles off the tip of Long Island lies the site of the future South Fork Wind Farm. Though it won't be visible from Hamptons beaches, the farm will allow East Hampton to meet all its electricity needs with renewable energy by 2020.
"Offshore wind will save people money on their electricity bills and reduce carbon emissions that are harmful for health and contribute to global warming," says Adrienne Esposito, executive director of the Citizens Campaign for the Environment in Farmingdale.
The farm, which will consist of 15 massive turbines that are connected to a substation on land via a 50-mile-long undersea cable, will be the largest offshore wind power plant in the country. When it is operational, it will be capable of producing 90 megawatts of clean energy—enough to power 50,000 homes.
Although federal energy policy faces its greatest uncertainty in a decade, the South Fork Wind Farm, which is being developed by Deepwater Wind, was approved earlier this year as part of the Long Island Power Authority's decision to replace two aging power plants with more modern, efficient, renewable energy resources. Now the state is following suit: Governor Andrew Cuomo recently announced a commitment to meeting half of New York's energy needs with renewables by 2030, including up to 2.4 gigawatts of offshore wind energy.
"South Fork will be at the forefront of demonstrating that offshore wind can be a competitive and reliable source of energy," says Clint Plummer, Deepwater Wind's vice president of development. The entire Northeast coast offers some of the strongest wind resources in the world, and several European companies have submitted bids for similar farms off Fire Island and Jones Beach.
"Those offshore wind turbines are going to be beacons of hope," says Esposito of the Citizens Campaign for the Environment. Besides the environmental benefits, "these projects also create local jobs," she notes. "What's not to like?"