COME TO AN INSPIRING, MAGICAL 2-DAYS OF TALKS!!! We all crave connection to each other, and PURIST's CONNECT 4 connects people and ideas over 2 days of inspirational speakers. For tickets to Thursday + Friday, 2018's special talks symposium at the classic Bay Street Theatre in Sag Harbor, New York, please click here
Touted as a mini "next TED", CONNECT 4 programming brings fresh ideas to intellectual, curious Hamptons audiences through its unique blend of live talks, award-winning original films, and music–all while exploring what matters most in our noisy, messy world.
Who's coming to Connect 4? Red Hot Chili Peppers' drummer Chad Smith will give a special performance, for one, last year as a surprise.
Last Year's Line Up Included:
Day 1: August 16th:
1-1:45 p.m. Wellness advocate, Donna D'Cruz (returning to lead the audience in meditation), Dr. Frank Lipman (returning with a surprise celebrity guest) , Karolina Kurkova, and Donna Karan in conversation and D'Cruz will lead us all in a 5-minute meditative moment too.
2-2:45 p.m. Author and David Lynch Foundation head, Bob Roth (returning with a surprise celebrity guest), in conversation with Mary Louise Parker on Transcendental Meditation
3: 00 p.m.-4:30 p.m. Alexandra Shiva who's film This is Home won the Audience Award at Sundance this year, and more in an incredible line-up of thought-leaders. 15 minute audience q&a with director Alexandra Shiva after the film.
Day 2: August 17th:
1 p.m. Explorer and Climate Change Expert, Doug Stoup
2 p.m. Founding board member of The Innocence Project, Jason Flom
3-5 p.m. The Nantucket Project brings their signature programming to our stage with live talks, original short films, music, art and more, including a special performance by Red Hot Chili Peppers' drummer, Chad Smith
6 p.m. Governor Andrew Cuomo (At TOPPING ROSE HOUSE 1 Bridghampton/Sag Harbor Turnpike
For tickets to Wednesday + Thursday, August 14 + 15, 2019's special talks symposium at the classic Bay Street Theatre in Sag Harbor, New York, please click here
Highlights from last year's festival, generously presented by Sotheby's International Realty, as well as Tesla, Westfield, The Baker House and Devito Company.
Read highlights from what each speaker discussed below as well as their bios.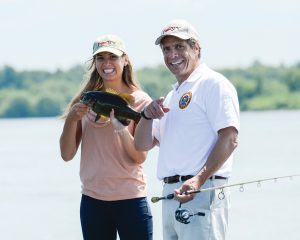 Governor Andrew Cuomo served four years as New York's Attorney General prior to his election. He first practiced law as an assistant district attorney in Manhattan and briefly worked at a law firm before founding Housing Enterprise for the Less Privileged (HELP), a not-for-profit organization designed to combat homelessness in NYC. In 1997, Cuomo was appointed by President Clinton to serve as Secretary of Housing and Urban Development (HUD). Throughout his six years as Governor, he has been working to make communities across the state stronger and safer for all New Yorkers.
Governor Cuomo will be discussing the current climate of hate that is pervasive across the country after the violent riots and protesting in the South last week while addressing the audiences concerns.
EXCERPT FROM ANDREW CUOMO'S CONNECT 4 TALK: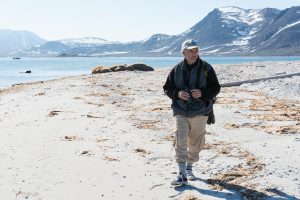 Author and scientist Carl Safina's work has been recognized with MacArthur, Pew and Guggenheim Fellowships, and his writing has won Orion, Lannan and National Academies literary awards and the John Burroughs, James Beard and George Rabb medals. Safina has a PhD in ecology and is the inaugural holder of the endowed chair for nature and humanity at Stony Brook University, where he co-chairs the steering committee of the Alan Alda Center for Communicating Science. He is also founding president of the not-for-profit organization, The Safina Center.
Safina will tell us of amazing strategies and judgment calls wild creatures have made to ensure their families' survival in times of crisis. He will explore up-to-date brain studies showing astonishing new discoveries about the similarities in our consciousness, self-awareness, empathy, non-verbal communication, imitation, teaching, the roots of aesthetics including music, and a surprisingly capacity for grief widespread among elephants, wolves, whales, and even certain birds.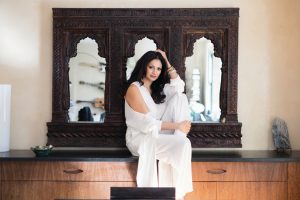 Wellness advocate Donna D'Cruz was born in South India and grew up in Australia before settling in NYC. Her signature Dip Into Bliss has been shared at Facebook, Columbia University Women in Business, Soho House, NeueHouse, the Standard Hotel and more. D'Cruz speaks globally and is the co-producer of the best-selling Soul of Healing Meditation and Soul of Healing Chakra Balancing series. She is the lead meditation instructor at Phoenix House, America's oldest Drug and Alcohol Recovery Institution.
D'Cruz will explain how to tap into creativity by entering our highest state of consciousness. She will guide audience members through the process of finding a deeper connection to oneself and will provide the tools for achieving optimal success.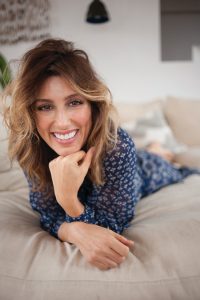 Actress, author and nutrition expert Jennifer Esposito launched her career with an appearance on Law & Order in the '90s and went on to star on the hit TV series, Spin City, and later in Blue Bloods. Following the discovery of her celiac disease, Esposito dove into nutritional research, eventually opening the beloved gluten-free Jennifer's Way Bakery in NYC. She also wrote Jennifer's Way: My Journey with Celiac Disease—What Doctors Don't Tell You and How You Can Learn to Live Again in 2014 and this year came out with Jennifer's Way Kitchen: Easy Allergen-Free, Anti-Inflammatory Recipes for a Delicious Life.
Esposito will speak about the life-long journey of learning to make the most nutritional choices for her health issues and her battle with celiac disease. The actress will discuss opening the first gluten-free bakery in NYC, and will outline her new cookbook, addressing all aspects of harmful products from make-up to groceries, and share why inflammation is detrimental to our health and wellness.
EXCERPT FROM JENNIFER ESPOSITO'S CONNECT 4 TALK:
Columbia University's Thought Leader Dr. Kelly Posner Gerstenhaber is the founder and Principal Investigator of the Columbia Lighthouse Project and a member of the board of the American Foundation for Suicide Prevention. Named one of New York magazine's "Most Influential" people, Dr. Posner continues to work with the FDA, CDC, NIMH, U.S. Department of Education, military health care and other agencies on suicide assessment and surveillance. In 2007, Dr. Posner was recognized as the most Distinguished Alumna of her graduate school at Yeshiva University in the past 50 years and in 2013, she received the New York State Suicide Prevention Award.
Dr. Posner will talk about solving the greatest public health crisis of our time: suicide and depression. According to a 2010 study, suicide has claimed more lives worldwide each year than war, homicide and natural disasters combined, and kills more people in the U.S. than car crashes.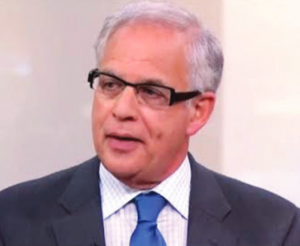 Best-selling author, finance and cyber expert, Adam K. Levin, is a consumer advocate with more than 30 years experience in personal finance, privacy, real estate and government service. His book, Swiped: How to Protect Yourself in a World Full of Scammers, Phishers and Identity Thieves, is a best-seller on Amazon. A former director of the New Jersey Division of Consumer Affairs, he is Chairman and Founder of CyberScout and Co-Founder of Credit.com. He is President of the Philip and Janice Levin Foundation, which has been a strong supporter of financial literacy, higher education and the arts. Levin was also nominated twice to run for the U.S. House of Representatives from his home state of New Jersey.
Levin will be discussing the three M's: minimizing the risk of exposure, monitoring your account and—if an incident arises—managing the damages. He will also talk about available programs and cover the HBO hacking, Russian hacking and SONY hacking (one of his clients).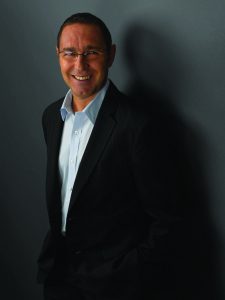 Integrative medicine coach and best-selling author, Dr. Frank Lipman, is a pioneer in both integrative and functional medicine, is the founder and director of Eleven Eleven Wellness Center in NYC and the creator of Be Well, which offers premium supplements, cleanse programs and personalized health coaching to help people achieve genuine and sustainable life changes.
Dr. Lipman will discuss nutritional eating and the outdated notion that cholesterol is bad for us as well as how to navigate a "high-cholesterol" diagnosis.
EXCERPT FROM DR. LIPMAN'S CONNECT 4 TALK: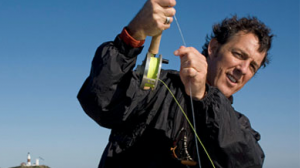 Environmentalist and seasoned campaign strategist, Alex Matthiessen, has spent the past 25 years leading large-scale environmental stewardship initiatives including building New York's leading clean water nonprofit, Riverkeeper, into an advocacy powerhouse. He has served as advisor to New York State Governor Eliot Spitzer's transition team, directed grassroots programming at the Rainforest Action Network and served as a politically appointed special assistant to the Deputy Secretary of the U.S. Department of the Interior. Matthiessen developed Green Energy Parks, for which he received a White House Presidential Award and is currently President of Blue Marble Project.
Matthiessen will be previewing a new climate campaign that aims to help advance state level carbon tax efforts, use communications strategies to strengthen public opinion on the urgency of global warming, and build an online army to support citizens eager to engage in the climate fight. In discussing the importance of carbon taxes and congestion pricing (another climate-conscious campaign he is working on), Matthiessen will explain the importance of "internalizing externalized costs," a key economic concept for compelling both companies and consumers to reduce their environmental footprints.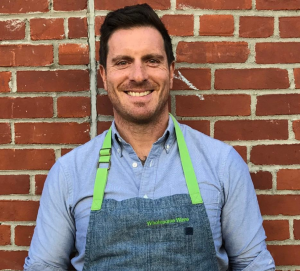 Award-winning chef, restaurateur and cookbook author Seamus Mullen has become a leading authority on health and wellness. Mullen, a finalist for the James Beard Foundation Award for Best New Restaurant, opened his first solo restaurant, Tertulia, in Manhattan in 2011 and in 2013, opened El Colmado at Gotham West Market. He was a competitive cyclist and in 2007, was diagnosed with rheumatoid arthritis, an autoimmune disease that forced him to rethink his relationship with food, which led to his first cookbook Hero Food followed by Real Food Heals.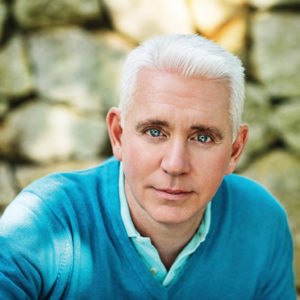 Spiritual teacher, lecturer, writer and playwright Father Edward L. Beck, C.P. is a presider at The Sunday Mass and the on-air Faith and Religion Commentator for CNN. He is the author of three books, God Underneath, Unlikely Ways Home, and Soul Provider, and of the play, Sweetened Water. Father Beck is also a chaplain to the incarcerated in both a state and federal prison.
Father Beck will discuss how to discover and discern spirituality within yourself and find your notion of God where you are rather than having to move elsewhere. This enables one to recognize and access God in others as many have lost the path in light of all the anger currently in our society. He will talk about how we can connect and come together during dark times.
For tickets please click here