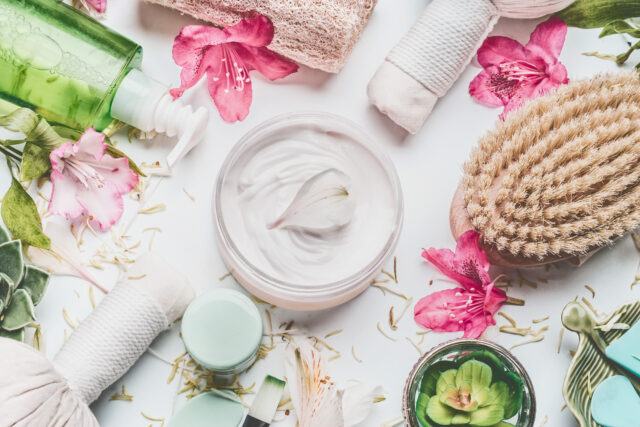 "They call my shop JFK, because it's the first stop models make after they hop off the plane to NYC!" says veteran aesthetician Mzia Shiman, whose signature facial has given Victoria's Secret Angels their signature glow. After relocating to the U.S. from Georgia at age 21 to escape political strife in her home country, Shiman studied aesthetic dermatology and became fluent in English to establish a career in the dynamic NYC beauty scene. Over the past 35 years, Shiman has amassed a cult following of Upper East Side and Tribeca patients as well as high-profile clientele like Mariah Carey, Ashley Graham, Hayden Panettiere, and a fleet of It Girls strutting at Paris Fashion Week, the Met Gala and beyond.
The skin maven's famed 30-minute facial is unlike anything found at an average day spa, predominantly because of Shiman's ultra-customized approach, implementation of synergistic skin technologies and instant results with virtually no downtime. "Nobody leaves this room red or blotchy," says Shiman. "My philosophy is minimal, healthy treatments to help clients look and feel the best. I'm all about utilizing natural ingredients in my treatments, like oxygen and vitamin C. I've been using LED light treatments for so many years before people even believed in it, and now it's super big. I love to activate the collagen of the skin as much as possible, including collagen infusions."
This summer, Shiman brings her beauty prowess out east with an all-new Bridgehampton skin care sanctuary, offering a selection of treatments including microdermabrasion exfoliation and hydration, LED light therapy, oxygen infusion, sun damage hydration treatment, eyebrow sculpting, event glam and more. For fatigued skin that's looking and feeling dehydrated after repeated sun exposure on beach days, Shiman recommends a deeply nourishing LED and oxygen combination treatment weekly to rejuvenate the complexion. Operating out of her chic yet cozy Upper East Side treatment space Tuesdays through Fridays, Shiman will see patients on Saturdays, Sundays and Mondays in a bright, tranquil setting on Montauk Highway through September 5.
35 E. 67th St., Suite 1A; 2228 W. Montauk Hwy., Bridgehampton; mziashiman.com