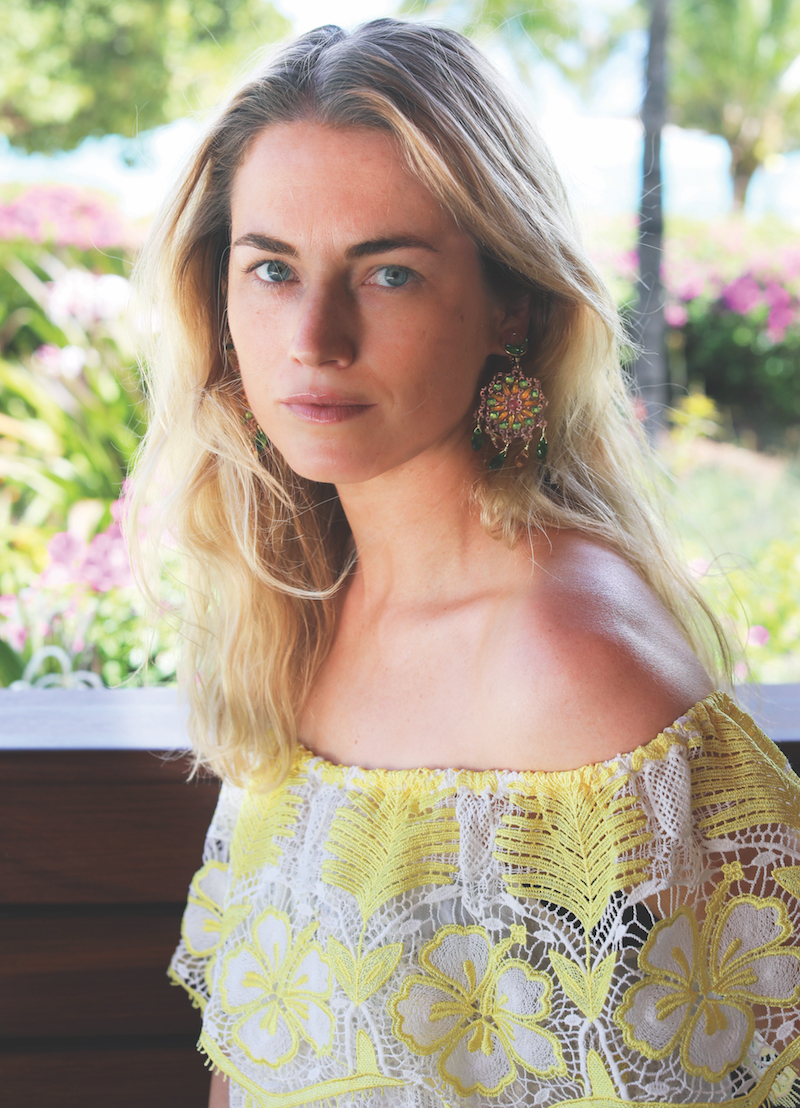 By Ami Kealoha
"Sustainability is the future of fashion," predicts Amanda Hearst, cofounder of Maison de Mode, the luxury online boutique dedicated to ethical practices like manufacturing in the U.S. and using recycled materials.
To celebrate that future, the site is teaming up on June 3 with New York label Tome, a fellow business built on humanitarian prinicples, for an invite-only trunk show and luncheon at a private home in the Hamptons. The event marks the CFDA finalist's debut in the Maison store and features its Spring/Summer 2017 collection with a focus on its charitable White Shirt Project—proceeds of which go to Freedom For All, an organization that fights human trafficking. Highlighting the six-year-old elegantly playful brand's work in philanthropy and sustainability, the occasion also showcases the shared core values behind every product the retailer sells.
"The industry doesn't have a choice," stresses Hearst, a former model and magazine editor and the founder of Friends of Finn, a foundation dedicated to ending inhumane treatment in puppy mills. "All those dyes that go into making jeans also often end up in the water," she explains. "Our health and the health of our planet is being greatly compromised by the fashion industry."
That urgency pervades Maison's socially and environmentally-minded concept; it launched in 2012 and uses icons for designations that include organic (a sprouting plant), cruelty-free (a mouse), and fair trade (a handshake). But as their roster of brands—the eco-friendly footwear line Cri de Coeur, Maiyet, which employs global artisans to make clothing and accessories, and Tina Frey, a made-in-the-USA line of homewares, to name a few—suggests, it's not only about awareness. "We wanted to change the perception of ethical fashion," Maison cofounder Hassan Pierre explains.
To that end, Tome epitomizes what Maison de Mode is all about: chic fashion and accessories that have integrity. "Tome's commitment to infusing sustainability within their brand allows their collections to have more than just aesthetic value," says Pierre, "and for us that is pure luxury."