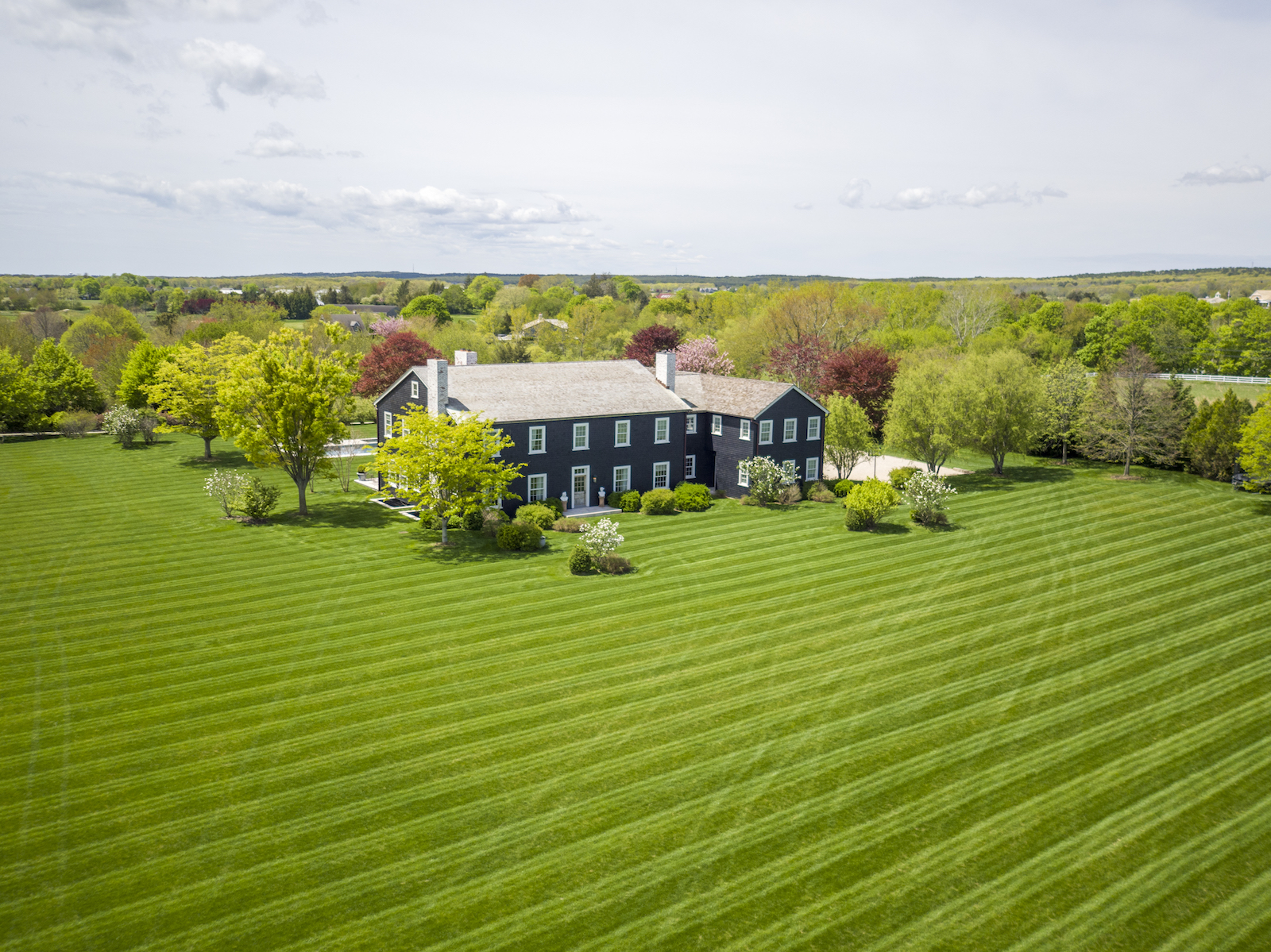 By Jim Servin
Connect the dots: from Calvin Klein's sleek black wood-and-glass box on Meadow Lane in Southampton, to Steven Klein's all-black West Kill farm and Madonna's black mansion in Bridgehampton, to Jonathan Adler and Simon Doonan's modern-rustic retreat in charcoal on Shelter Island, black summer homes are sending a message of sophisticated individualism.
"They are very common in Japan, and whenever we were there, we vowed to someday have a black house. At first, our neighbors thought the house looked very ominous and coffin-like," says designer Jonathan Adler of the four-bedroom, single-story compound he and Barneys New York honcho Simon Doonan built five years ago. "But with a bit of bamboo, some dune grasses and a few Japanese pines, the house went from ominous to serene. A black house is very quiet. We're on Gardiners Bay, and my favorite view of my house is from my paddleboard."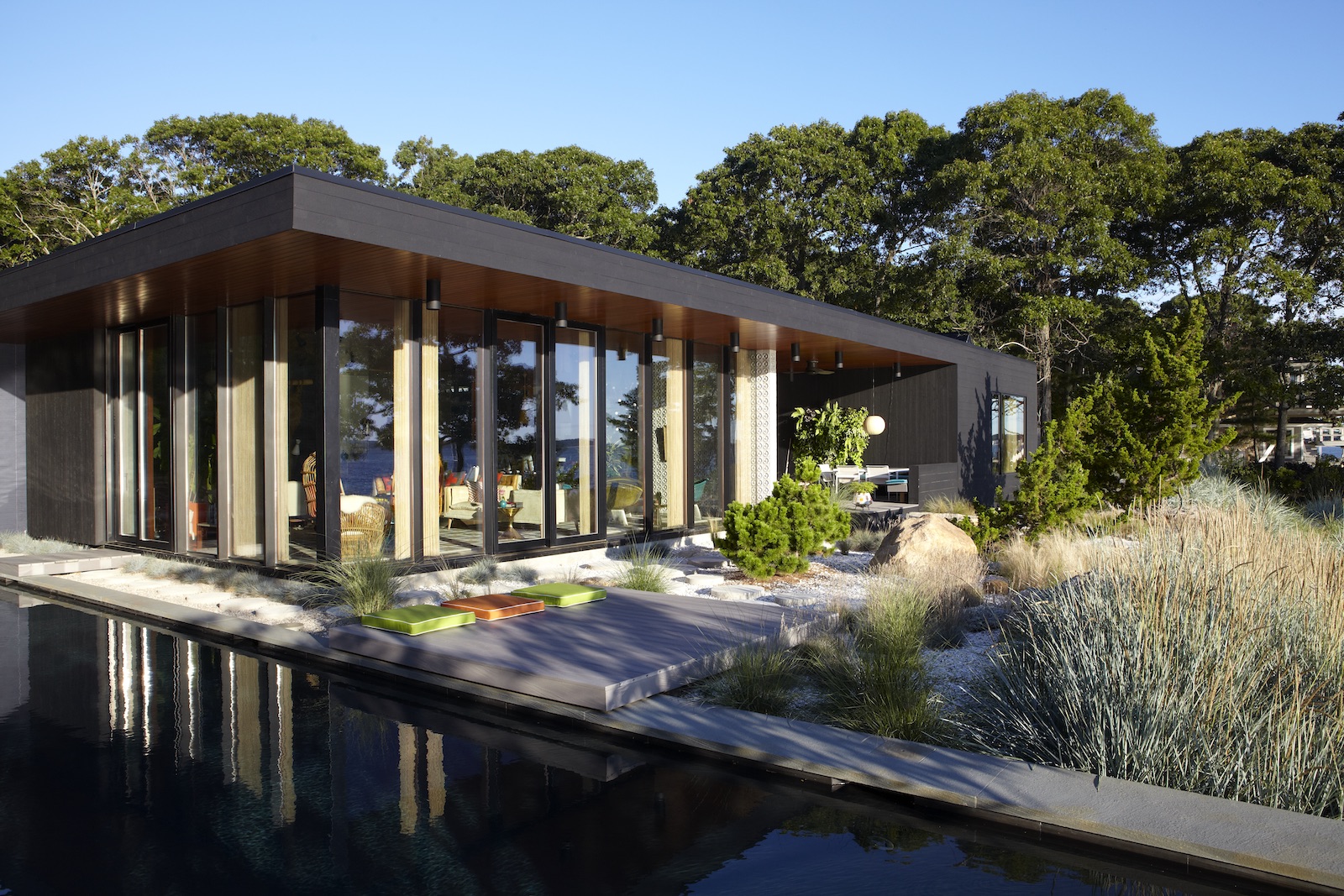 Effortlessly avant-garde and reliably traditional, black is versatile, its impact strong. "Black has always been the coolest color," says location scout Jenny Landey.
"People who own black houses," she continues, "are individuals with a strong sense of style." Her friend, model and interior designer T.R. Pescod, agrees: "Black homes have always been around, but never as chic as they have been in the last couple of years."
Ed Bulgin, who built Calvin Klein's $75 million beach home, says that black homes are often the pricier ones: "People who choose darker exterior colors are usually more artistic," he says. "The black houses we've done are more challenging in design and construction, because the client pushes the design envelope, which drives the cost up."
Architect Blaze Makoid chose a black exterior for the four-bedroom, 2,900-square-foot modern home he and his wife, Tracy Mitchell, executive director of Bay Street Theater, built on Morris Cove in Sag Harbor 10 years ago. "It was a reaction to the typical gambrel-roof-shingles-with-white-trim kind of house; we were trying to swing the pendulum in the opposite direction," he says. While Makoid considered an ancient Japanese siding technique called shou sugi ban, which blackens and seals wood by burning it, he decided on a solid black exterior stain instead.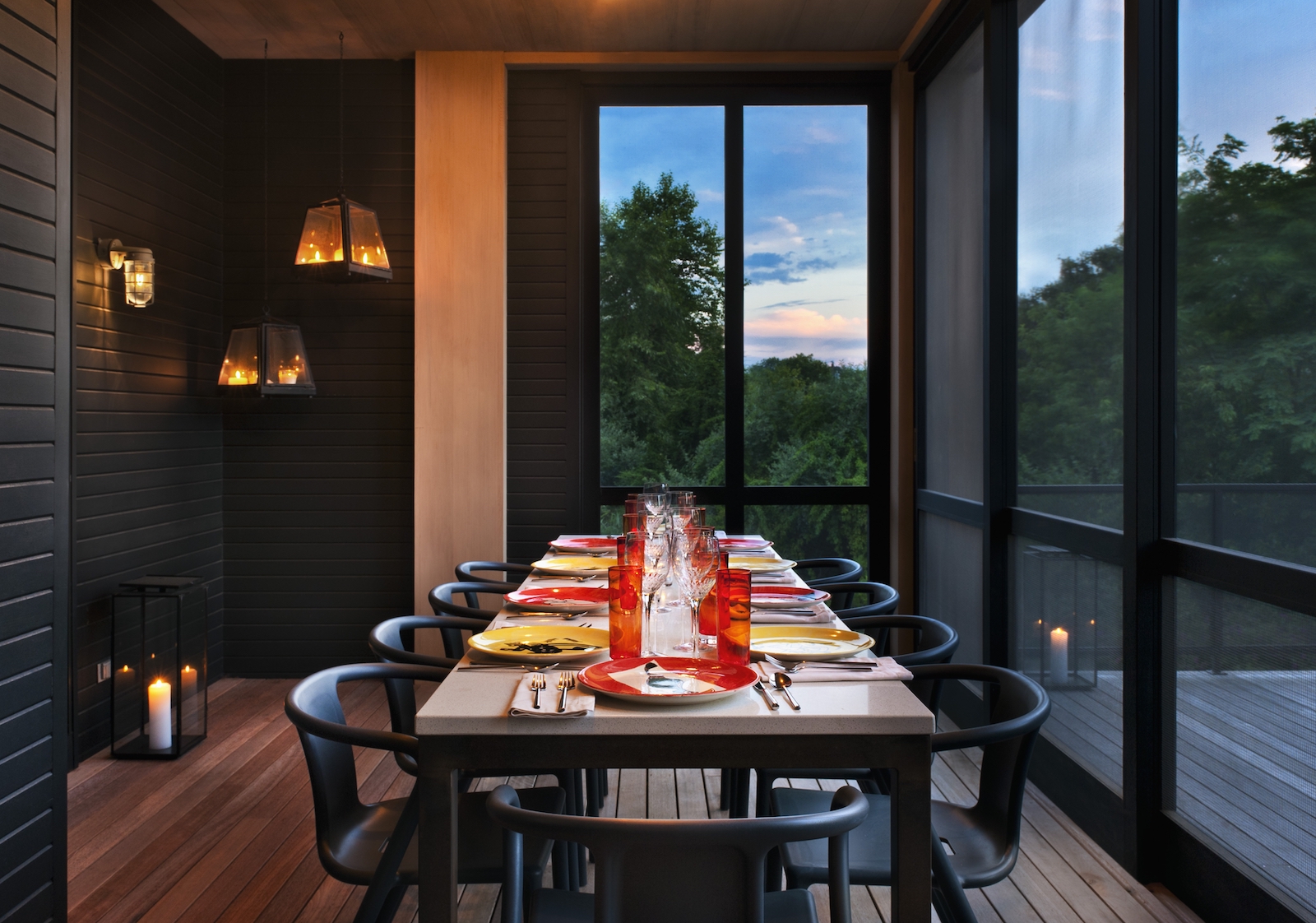 "Generally, the darker a stain is, the more protective it is of the wood that's beneath it," according to Makoid. "It blocks out more UV rays, and UV is what deteriorates wood. A deep black stain is about as bulletproof a choice as you can make."
There's also a side benefit of black houses: architectural slimming. "When the house was framed and primed, before it was stained black, it appeared bigger from the street, more of an in-your-face kind of thing than it did once we stained it dark," Makoid says. "I like the way landscape plays against a black house, particularly when grasses and leaves are a really bright emerald green."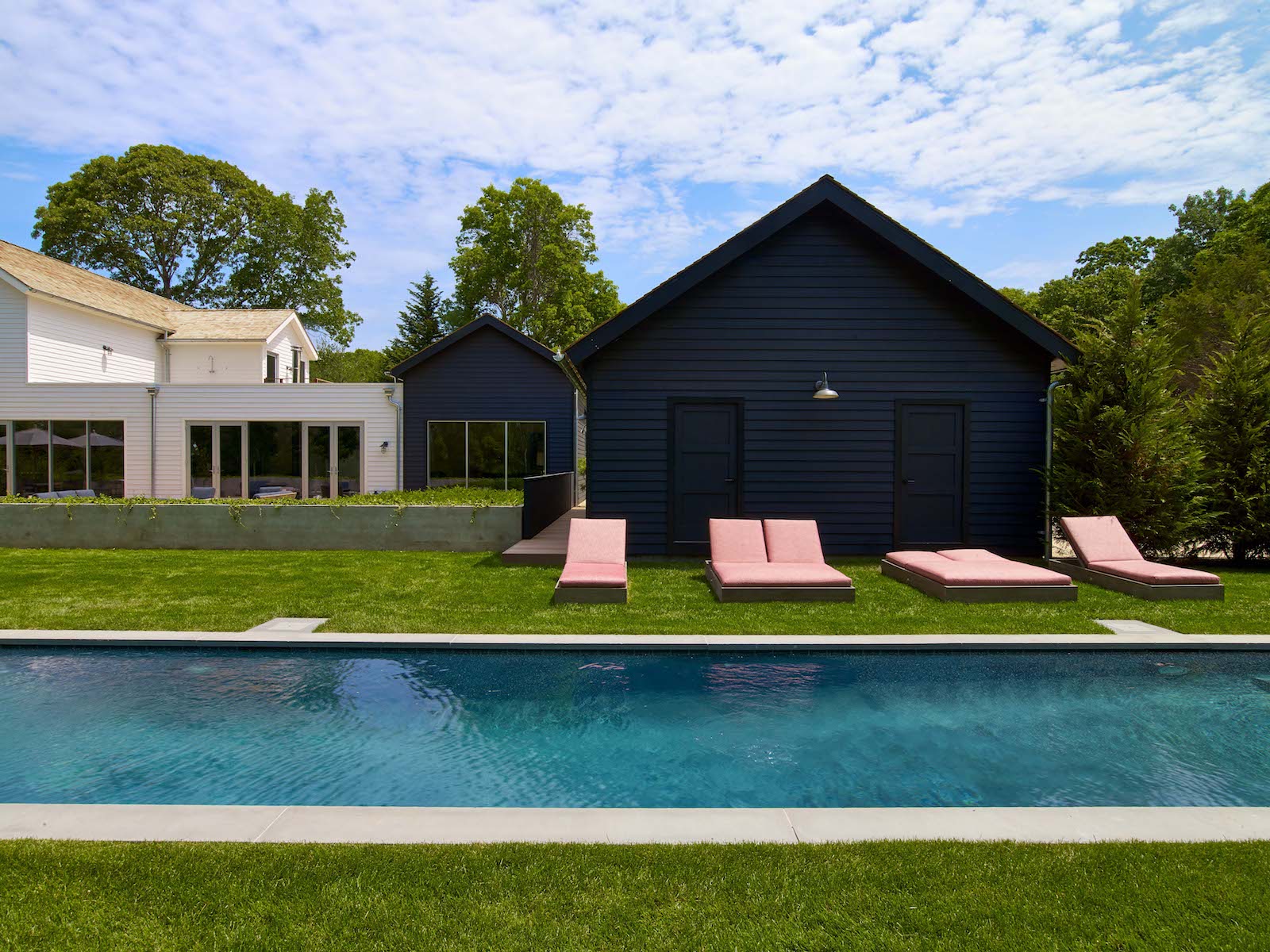 Stylist Sean Spellman, who frequently works with celbrity shutterbug Annie Leibowitz, has a black summer home in Sagaponack North—a 2,000-square-foot shingled bungalow, which he says reminds him of "whaling cottages you see in Newport, on Main Street." His summer wardrobe consists of a classic black Calvin Klein T-shirt and a black bathing suit. "When I surf I wear all black and look like a preacher," he says. "Everything looks chicer in black."
Inspired by homes in Belgium and Scandinavia, in 2014 architect, designer and lifestyle guru Mark Zeff built a 6,500-square-foot black barn in East Hampton with an exterior painted in Benjamin Moore's Black Jack ("a comfortable, warm, kind of charcoal-y black, depending upon how the sun hits it," says Zeff).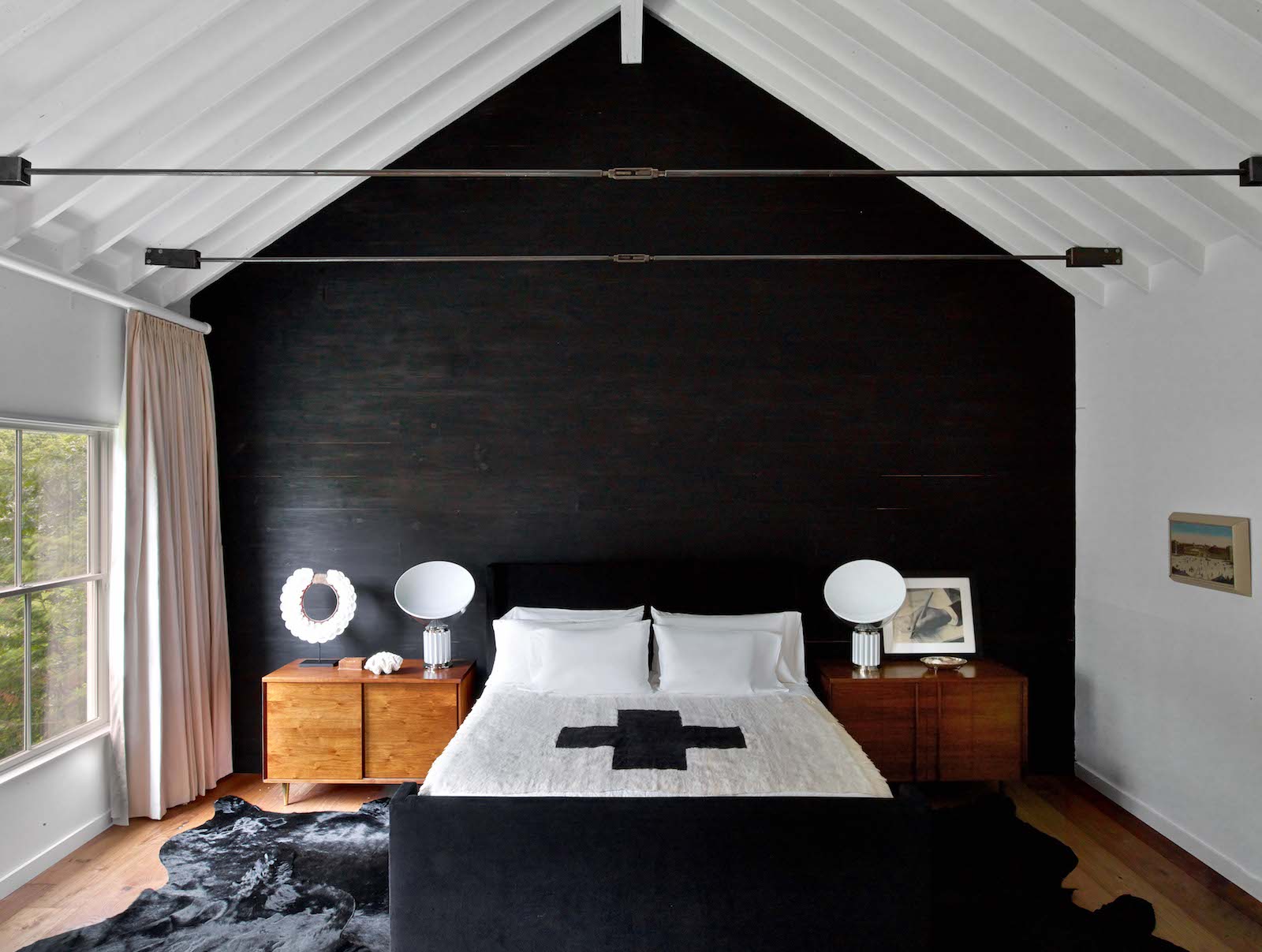 The designer likes his black home so much, he's creating an empire based on the concept—in addition to a real estate development company, his Blackbarn lifestyle brand includes Black Barn restaurant off Madison Square Park in New York City; Blackbarn, a coffee table book; Blackbarn Shop, a home-goods store in Dumbo and another in Chelsea Market soon to follow. "To me, white and bright feel less calming. Dark spaces feel cooler and more comfortable," Zeff says. "Black is an attention-grabber, a wonderful game-changer."