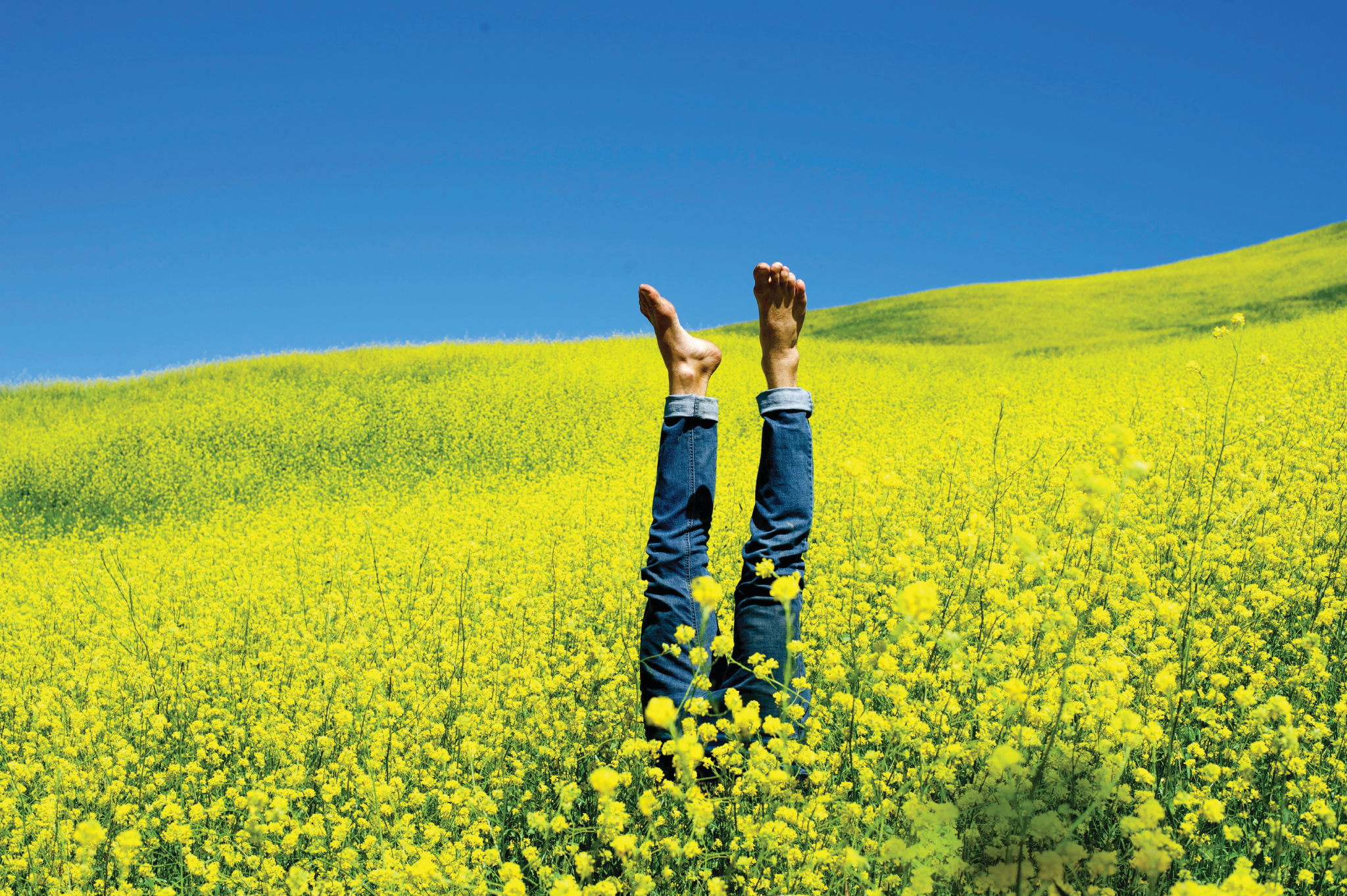 "By letting go it all gets done." –Lao Tzu
One of the most common and frequent questions I am asked is, "How can I stay so happy and radiant?" My answer: "Effortlessly (mostly) with delight and joy." There are huge, quantifiable benefits of living a happy, balanced life—lower stress, more vibrant health, clearer focus and concentration, inspired creativity and a healthier ability to manage life's inevitable ups and downs. Here, I have created a simple Reset and Recharge tool kit.
First, a little context: Relax comes from the Latin word relaxare, which means to let go or release. Recharge means to regain energy or spirit or strength—just like we do when we charge up our phones. Here are some fun, effective tricks to reset and recharge anytime. Make a commitment to yourself to try one, a few or all of the life hacks.
We have tens of thousands of thoughts a day; our senses are bombarded with millions of inputs and distractions daily. Scientific evidence says that simple meditation techniques can alleviate stress, boost your immune system, and help build brain power and inner resilience. I use my Dip Into Bliss meditations, which have soothing, transportive music, easy guidance, ancient bells and nature sounds that allow me to not only escape but to also become very still and present. Even if it's only a few minutes a day (longer and twice-daily is great) you will see the benefits almost immediately. This is a potent and easy recharge I use daily so I am my best, creative self.
Take a walk in nature. There is nothing more powerful than getting out into the open fresh air and taking a brisk walk. Not only will this invigorate and recharge your physical body, as it boosts your aerobic capability and supports your cardiovascular system, but it will also serve to refresh and reset your mind. Commit to three or four movement sessions a week at your gym, Pilates or yoga studio. Try boxing—this is an incredible schvitz, and the mother all workouts.
One of my favorite things to do to relax and recharge is to take a bath. It allows me to let go of the day's noise. I light my pure aromatherapy candles, pour my bath salts or plant aromatherapy oils, turn on some soothing music, and completely luxuriate in my quiet haven.
Recognize and avoid burnout. We love the efficiency of our technology (phones, tablets, TV, etc.), but they can be demanding of our attention and disrupt our ability to be present—with ourselves, our family, our friends, our highest self. Our gadgets are here to serve us, not us them. So, make some simple rules for yourself and others. Put away your technology and be present and mindful.
Create a sacred space filled with the things that you cherish most—items that make your heart sing, like a picture of a loved one, a child's drawing, a lock of a baby's hair. I keep a little framed picture of my pet (long gone to kitty heaven), some crystals and some souvenirs of travels. These can be little talismans that serve as an ongoing reminder to you of your special sacred life.
When we reflect on positive, inspiring and meaningful events and achievements, our brain releases a chemical called serotonin, a natural mood elevator. Visualize what is positive, as this will fuel and motivate you any time you need. Stop and reflect on people and personal accomplishments, big and small. It is a soothing, delightful, harmonious practice.
Get creative. What do you like doing most? Engage in an activity that makes you feel playful and exuberant: painting, cooking (try making something new), yoga or dance (even if it's just in your home). Take new photos of beautiful flowers and share with your friends. Creativity awakens the parts of our brain beyond logic, unlocking the child in us.
For more tips and hacks visit donnadcruz.com or check out the Mental Workout's PURIST Mindfulness Meditation app: mentalworkout.com/get. Use code THEPURIST2017 to get it for 3 months free.