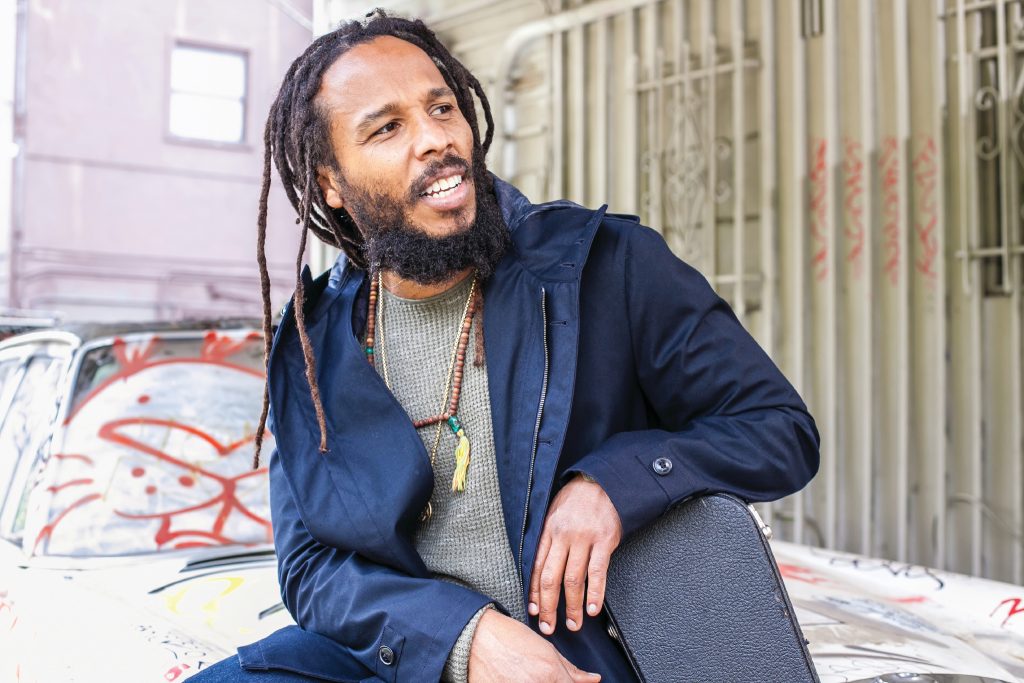 My father and I would jog on the beach in the morning and swim in Kingston [Jamaica]. It's a natural thing for us to be on the beaches. He was not a good swimmer; he's a country boy. From where he was in the country, there were no rivers or oceans. He swam a long ride against the shore—horizontally, parallel to the shore, and close in, so he could stand up if he needed to.
I grew up in nature, in Jamaica. When I was younger, I would spend hours in the woods. It gave me a chance to daydream, to use my imagination and just play around. I like daydreaming. I still go into nature and just daydream. That childhood comfort: Nature's an escape for me.
In the Hamptons, I like the view, the sound, the atmosphere. But as for the water—I have to go in warm ocean waters, man. When we're on vacation in Nassau Bahamas], we love hanging out on the beach, and chillin', laying out, playing out in the sand, kicking around some soccer balls.
The rhythm of the waves can put you in a free state of mind. If we're in tune enough, in touch enough, we can get high from just the rhythm of the ocean. We can carry ourselves to other places, inside our minds, with that rhythm of the sea.
It's an emotional connection to humanity that causes songs like mine to be written. [Me and my dad] have a connection that is more than just superficial, or physical or material. My father and I have an emotional, spiritual connection to humanity—we care. We feel something for humanity. It's not about me. I feel something for humanity, you know? What my father sings about in his songs is still relevant today. "One love." "Let's get together." We need that every day. —Jim Servin