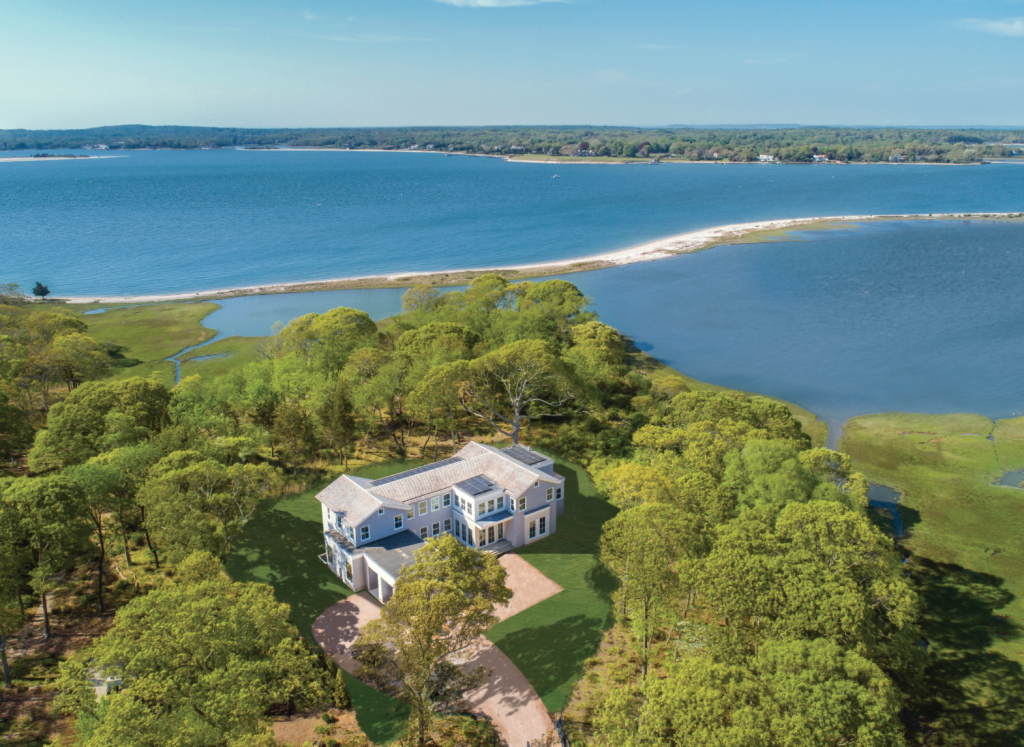 by Alex Cohen
Though green homes that are environmentally safe and energy-efficient have become the norm, a newer approach in residential design features elements devised to promote the wellness of homeowners.
For Paramount Custom Homes, which is developing The Fields on 35 acres west of Southampton Village, a focus on health begins with each house's foundation, for which a synthetic moisture-proof membrane is applied to prevent mold by creating a dampness barrier between the outside soil and the concrete. "While it is more costly, we incorporate materials and technologies that will minimize the risk of mildew and ensure better interior air quality," say Paramount's Managing Director Bill Locantro. "Also, instead of typical sheathing, we install a hard plastic membrane that acts as a waterproof barrier and makes a tighter and drier house before the exterior siding is fitted."
To further improve air quality, Locantro uses hydronic (water-circulating) heating rather than forced air; the air conditioning systems include both a dehumidifying process to maintain a healthier moisture content and HEPA filters to minimize dust particles. And since some granite creates toxins that can emulate radon—the radioactive colorless gas that can cause lung cancer—Paramount avoids using the material.
With water quality a concern for many on the East End, Frank Murphy, the developer of 14 Seaponack Drive, a 10,000-square-foot waterfront home under construction in North Haven, installed two whole-house water filtration systems covering showers and bathtubs as well as bathroom and kitchen faucets. These filatration systems reduce particles, contaminants, chlorine and imbalances in the home's water supply.
"At 14 Seaponack, we emphasize wellness not only with popular exterior features, like a saltwater pool and spa, but with an energy-recovery ventilation system that continually brings in fresh air and has a germicidal processing feature to eliminate common allergens, mold and pet residue," says Murphy. Like many new homes, 14 Seaponack incorporates a solar roof to generate most electricity. But while other builders install emergency generators that depend on burning fossil fuels, Murphy mounted batteries designed by Tesla in the garage to store power. "We only have a small liquid propane gas tank for hot water systems," adds Murphy.
The developer is proud of how he's integrating modern technology on the project. "14 Seaponack's peninsula setting with water on three sides is serene and offers an almost meditative intimacy with nature. But I'm just as proud of how we have used the latest technology to ensure the future occupants' well-being."