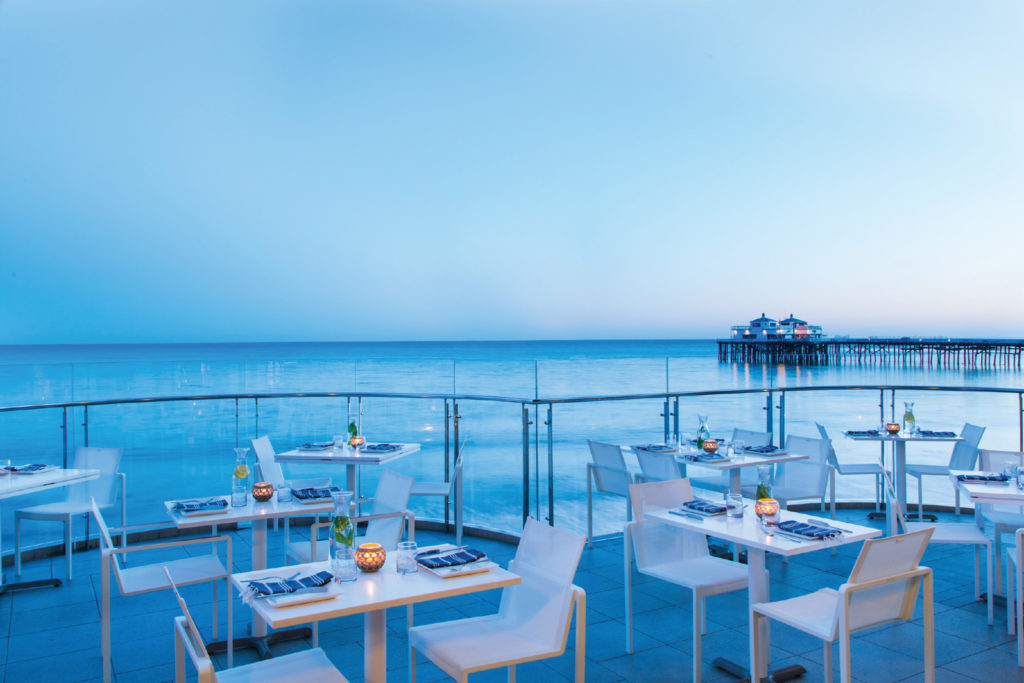 By Katherine Kims
Cody Dickey, like other New York City transplants, is adjusting to life in Los Angeles. "I came to the West Coast to have a healthier lifestyle—the food, outdoors and more space," says Dickey. And he's embracing his newly adopted home: He starts his day with a hike in the mountains of Cala basas, where he lives, and forages for wild herbs and flowers.
But developing a connection to nature isn't anything new to Dickey. After forgoing college and traveling the world, he found himself at Cordon Bleu culinary school and then working as an accidental executive pastry chef in Virginia. That's where he got his first lesson in the joys of forging great farmer-chef relationships. "Off the bat, I had an amazing introduction to farm to table. I got connected to the farmers, who literally delivered to our doorstep." This connection led him to Virginia's Batten Bay Farms, where he worked as a farmhand.
Later, he worked in the New York City kitchens of Narcissa with John Fraser and Gato with Bobby Flay. Now, as the executive chef of Carbon Beach Club, the oceanfront restaurant at Malibu Beach Inn, he's created his own California-Mediterranean menu. "California is amazing in that so many things you have to search for on the East Coast are abundant here. I can get California taleggio [cheese] and espelette [chili flakes]."
He uses the bounty of his new home to adorn his menu—from California olive oils and local honey to the obligatory avocados and, of course, foraged flowers. "I use a lot of wild flowers. They provide flavor and elevate any dish," says Dickey, who employs cucumber-flavored borage on his crispy striped bass and citrus-tinged coriander and fennel blossoms or peppery nasturtiums in his seasonal salads. He also works closely with the local biodynamic farm One Gun Ranch, incorporating their produce into his menu.
Dickey keeps his health-conscious diners in mind. But, as the self-proclaimed "young, new guy from New York," he also tries to expand their culinary comfort zones. "Healthy food doesn't mean lack of flavor," he notes. "I like chalenging that, while maintaining the sense of wellness in the dish."malibubeachinn.com