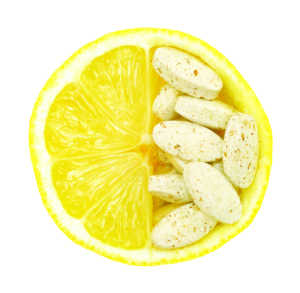 By Anne Marie O'Connor
From 2000 to 2012, there were nearly 275,000 reports—one every 24 minutes—to U.S. poison control centers about adverse reactions to dietary supplements, a new study from the Center for Injury Research and Policy and the Central Ohio Poison Center found. The biggest culprits were dietary supplements, botanicals, hormonal supplements, amino acids and energy products. But does that mean you should toss everything but your multivitamins? No, but do replace ineffective and dangerous products with better choices, according to Dr. Gabrielle Francis, a naturopath, acupuncturist and chiropractor in New York City and the author of The Rockstar Remedy: A Rock & Roll Doctor's Prescription for Living a Long, Healthy Life. Here, she offers no-nonsense advice on how to stay safe with supplements.
STOP SELF-DIAGNOSING USING DR. GOOGLE.
"People search for information on their conditions on the internet, then they choose a supplement based on a symptom," such as fatigue or a slow metabolism, Dr. Francis says. "But just because something is natural doesn't mean it's totally safe or good for a specific individual."
BE CAUTIOUS ORDERING ON AMAZON.
"A lot of the supplements being sold on Amazon aren't being sold by legal distributors, and they may change the label or the expiration date, so we don't know the quality," she points out. "Amazon also 'suggests' products for you based on what other people have bought. But they're not recommending it because it's good for you—they want to make money."
DON'T OVERDO IT.
"Americans have a 'more is better' philosophy," she says. We think if 2.4 micrograms of Vitamin B12 are good, 1,000,000 micrograms are better. "Supplement companies know people think this way and they cater to that." Be cautious when taking a new supplement. Start with a low dosage, then work your way up to the recommended amount, Dr. Francis says. And only add one new supplement at a time.
AVOID HORMONAL SUPPLEMENTS.
"I don't think anyone should be taking any kind of hormone unless they've been tested, they're low in it and the doctor has recommended them, especially with all the hormonal-based cancers," Dr. Francis says.
SKIP THE ENERGY DRINKS.
One of the biggest culprits in the study, "energy drinks contain very potent stimulants," she says. "They stimulate the adrenal glands to produce adrenaline and cortisol, so you feel an energy boost. They may also have ingredients like ephedrine, ginseng and amino acids like tyrosine and phenylalanine, which are also very stimulating." But be forewarned: "I actually think they're dangerous for a lot of people," Dr. Francis says. They've been known to cause heart palpitations, insomnia, anxiety and even panic attacks, she notes.
STAY AWAY FROM YOHIMBE.
Known as herbal Viagra, "yohimbe can be dangerous for some people as it can cause too much blood to flow from the central core to the extremities," she notes.
STICK WITH SAFE SUPPLEMENTS.
These include omega- 3s (Dr. Francis recommends one tablespoon a day of flax oil or fish oil) and food-based multivitamins. "You can tell it's food-based because you need to take three to six pills a day," Dr. Francis explains. "If it's a one-a-day multivitamin, it's not food-based."
CHECK WITH A HOLISTIC DOCTOR.
If you're interested in alternative therapy, a holistic practitioner or naturopath can do a thorough exam and prescribe what is best for you as an individual, she says.