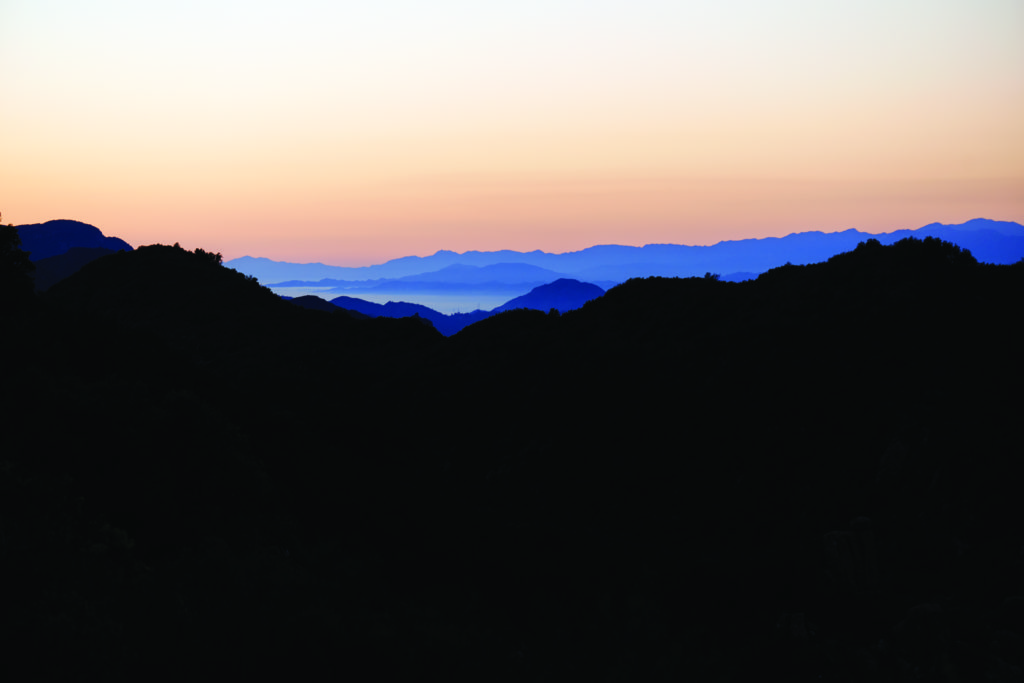 by Stephanie Headrick
1. GRIFFITH PARK
The longest trail in Griffith Park takes hikers above and behind the famous aluminum Hollywood sign for breathtaking views of downtown Los Angeles—and on a clear day, a glimpse of the Pacific Ocean. For locals seeking adventure off the beaten path, try the Mount Hollywood Trail, Canyon Drive Trail or Cahuenga Peak Trail. 3400 N. Beachwood Drive; hollywoodsign.org
2. MALIBU CREEK STATE PARK
The Malibu Creek State Park offers 15 trails of varying difficulty only 30 minutes away from downtown LA. One of the more popular and heavily trafficked is the Malibu Lake Trail, a beautiful 5.9-mile walk through the Santa Monica Mountains. 1925 Las Virgenes Road; malibucreekstatepark.org
3. ANGELES NATIONAL FOREST
Located in the San Gabriel and Sierra Pelona mountains, the Angeles National Forest has a whopping 169 trails for those hoping to escape the city. The most popular of these are the Sturtevant Falls, Mount San Antonio and Mount Baldy Notch trails, with the latter two being a bit more difficult. For advanced hikers, Cucamonga Peak can be tackled an hour's drive outside of the Angeles National Forest.
4. LOS LIONES TRAIL
For a lush, green experience, take this 7.3-mile hike through the Santa Monica Mountains. Follow the trail marked "Parker Mesa" for a lookout that offers stunning views of the Santa Monica Bay. 580 Los Liones Drive
5. PEPPERDINE UNIVERSITY
Escondido Falls, The Grotto, Zuma Canyon Trail, Solstice Canyon, Charmlee Wilderness Park and the Hike to the Cross are all trails near the Pepperdine campus. Varying in length and difficulty, the trails are a perfect opportunity for students or Malibu residents to switch up their workout routine. The well-known Hike to the Cross is extremely steep, but hikers are rewarded with a scenic vista looking out over Malibu.
*For your safety: Make sure to check trail websites daily for fire restrictions before you begin hiking. fs.usda.gov