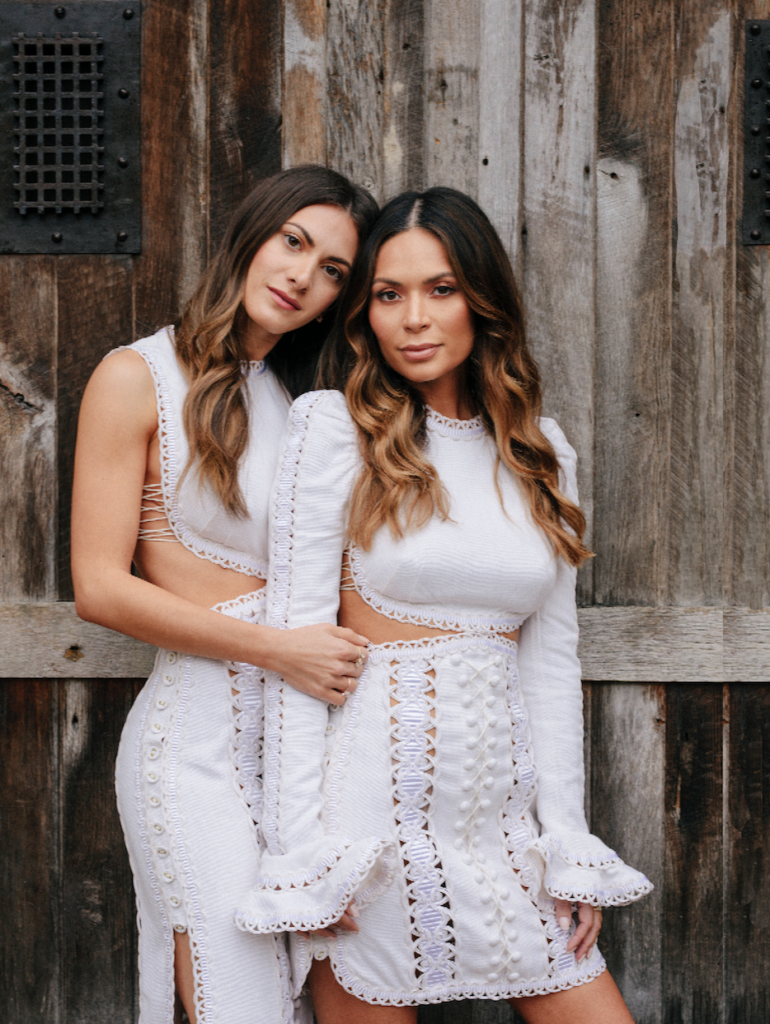 by Amely Greeven
To create a cult beauty product, follow this recipe: Identify an unaddressed but universal need. Formulate a single, multitasking product of clean, cruelty-free ingredients. Package it in a sexy, selfie-worthy tube, stir in an evocative, hashtag-earning logo (don't name your brand after yourself—that's so analog-era), then mix in your secret ingredient: a squadron of online influencers who, eager for compelling content about prestige products, will tell the internet about your beauty-boosting invention, for free.
That's what Marianna Hewitt and Lauren Gores Ireland, the (early) 30-something founders of the summer's most buzzed-about beauty brand, Summer Fridays, did to launch their "tall glass of water for tired skin in a tube," a hydrating, use-it-anytime-anywhere, mask-meets-deep-moisturizer crammed with refreshing, nature-derived constituents (with a twist of safe synthetics to optimize performance), and a non-gender-specific, periwinkle-blue aluminum tube designed not only to crinkle artfully upon use, but also sit perfectly in any Instagram flatlay (translation: a highly composed, top-down tableau shot of products shot chez toi). Whew!
On launch day this spring, the two women, who are both beauty and lifestyle influencers with close to a million Instagram followers between them, pulled their slingshot even tauter with the assistance of the many beauty editors, style bloggers, and, most importantly, the everywoman skincare junkies who have been following the duo's Insta feeds, YouTube channels and Twitter handles for the past few years, and then let fly. Two weeks later, their Summer Fridays Jet Lag mask was blazing across the style and beauty digiverse, and became the No. 1 skincare product at their (savvily chosen) exclusive retailer, sephora.com.
Welcome to the world of social-first beauty and wellness brands, where self-created style mavens are sidestepping traditional business paths and leveraging their power as social media influencers—pollinators of cool products, hot brands, and DIY tips on multiple platforms they have established online—to create nascent empires of their own.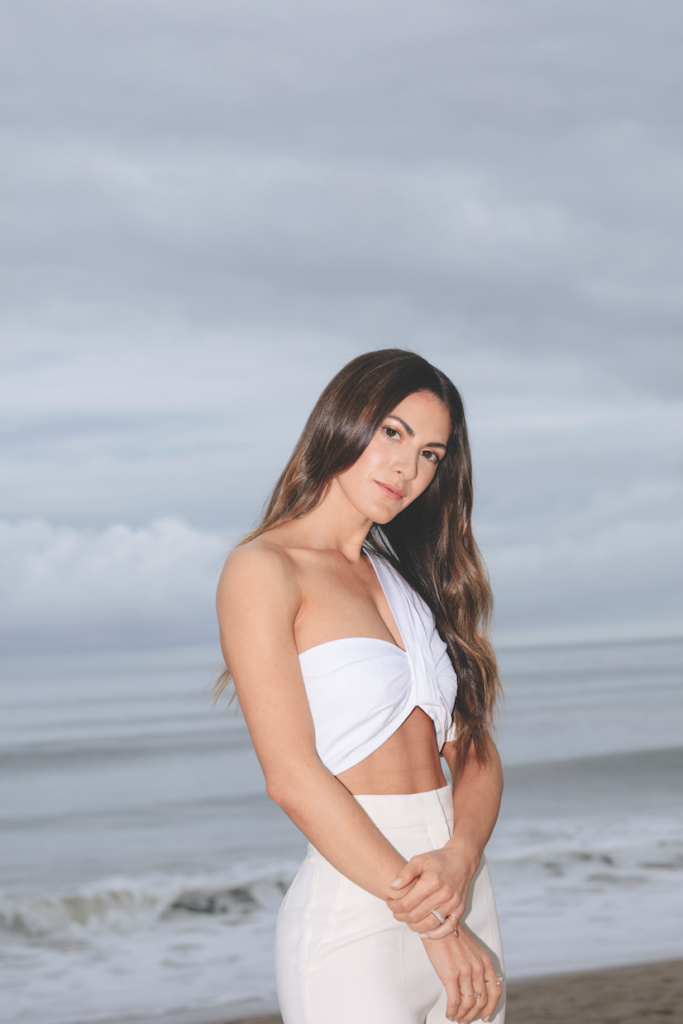 According to data published in Forbes, 92 percent of consumers trust influencers more than ads or celebrity endorsers; and according to businessoffashion.com, $2 billion was spent on influencer marketing last year, 40 percent of that on beauty and fashion. They're a phenomenon born of reality TV's lifestyle voyeurism, then shaped by the millennial hunger for something less homogenous and more personal. Influencers are the new post-celebrity figureheads; they are self-taught arbiters of style who take fashion, beauty, and wellness out of the magazine editor and A-lister's ivory towers, and bring them a little closer to Earth. How I wear it, how I style it, how-I-appear-presentable-during-the-worst-week-ever. Influencers turn the lens on themselves and their personal universes, sometimes to a fault, in order to generate daily doses of relatable content. If they follow a particular credo, it's the Gen Y rallying cry of individuality: Just do you.
"For a long time, the people we aspired to [emulate] were ones who fit a part that Hollywood or the fashion industry served up—one size fits all. Social media has allowed us to follow people who act like us, who think like us," says Raina Penchansky, CEO of influencer management agency Digital Brand Architects. "It strips away the smoke and mirrors. It's saying, 'I want to see it all: the gray areas, the highs and the lows.'"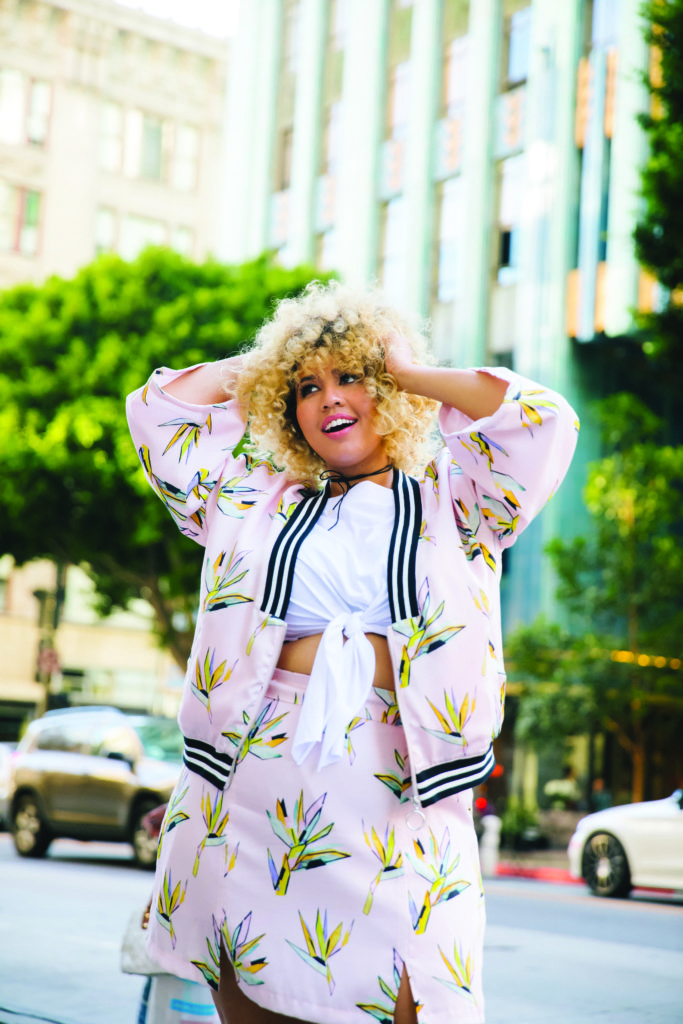 Influencers often start small, gathering a tribe of like-minded folks around content targeted to specific needs, telling stories that don't win space in the glossies. Lifestyle influencer Jen Chae—aka @frmheadtotoe and, according her fans, an O.G. Asian beauty blogger with close to 1.3M Youtube subscribers around the world—started posting online out of post-graduate, recession-induced boredom, and because solid tutorials for ethnic features were sorely lacking in traditional media. (Today, superstars like K-pop phenom Jessica Jung—who met with fans at Purist's L.A. pop-up store this spring to launch her new skincare line Blanc & Eclare—count on Chae to be expert flag-bearers for their brands.) Gabi Fresh, meanwhile, defined a niche out of jubilantly body positive personal style (coining the word "fatkini" in the process and subsequently launching her own clothing brand with another influencer called PREMME).
Each made her own seat at the table, which, on the internet, has infinite space for atypical voices that comprise a massive contingent of beauty and fashion buyers, but who are all too often invisible in the mainstream.
Other early adopters, like makeup artists YouTubing nuts-and-bolts beauty tutorials and fashionistas blogging their passions for products, collected followers who stuck with them as their circles grew and grew. With the advent of Instagram in 2010, the community platform for these self-taught content generators exploded. And when major brands discovered how the relationships between followers and the followed translated to actual hard sales of the items they featured, marketers raced to catch up.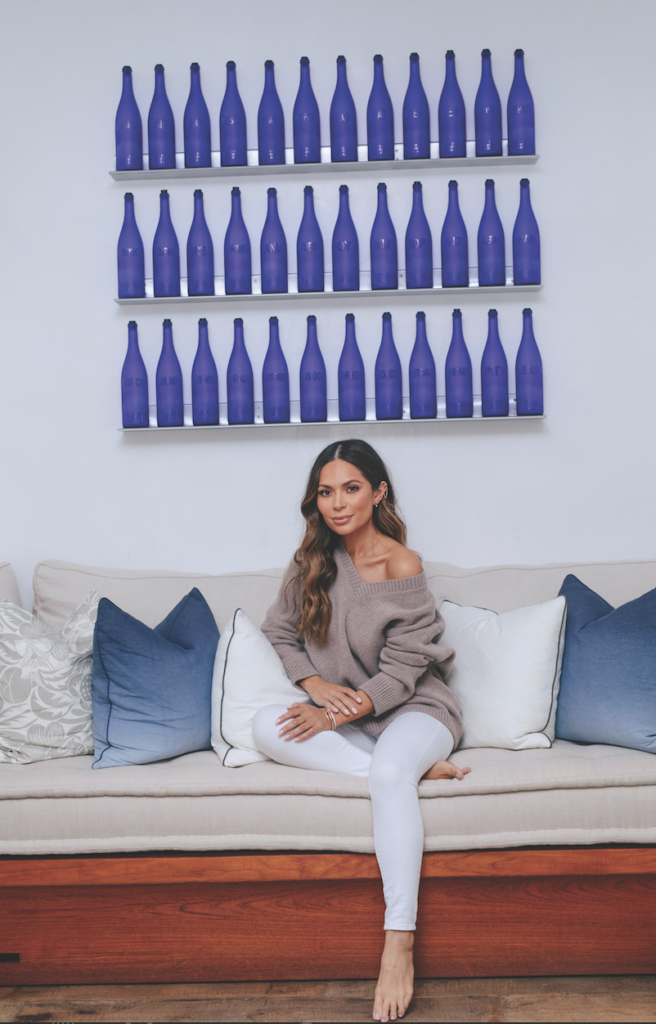 Popular influencers—like Jen Chae and Summer Fridays' Marianna Hewitt with her multiplatform lifestyle channel, lifewithme.com—began to make a solid business through strategic partnerships to promote products and by creating limited edition collections that "activate" or launch online. (Another perk of the job: luxury trips in partnership with hotels or social-forward clothing brands like Revolve, which practically owns #coachella).
While a few digital mega-names like Chiara Ferragni, aka @theblondesalad, have become global faces of social-forward beauty brands like Pantene, behind the headlines, armies of regional influencers are at work, the busiest reportedly making up to $100 grand a month from commissions on the products they feature via web tools like Rewardstyle. Others have leveraged their skills at digital strategy to become mini creative agencies for hire, or have talent managers like Penchansky finding them multimedia opportunities.
Desiree Gruber, founder and CEO of multimedia agency Full Picture and executive producer of Project Runway, leveraged the digital ripple effect when she hired plus-size fashion influencer Katie Sturino, aka @the12ishstyle, to host what turned out to be an award-winning aftershow for season 16. "Katie brought in something all broadcasters need—her totally new, niche audience. Influencers have more robust audiences because their followers feel, 'I am connected to them and they are connected to me, and I'm in their ecosystem.'" At a time when actual community ties are weakening, influencers offer followers a sense of belonging.
Turning these followers into eager customers of one's own hinges on that intimacy—knowing your "girl" and her needs better than any boardroom suit at a behemoth brand could. Summer Fridays, just like other beauty brands Made in the U.S.I.—the United States of Instagram, where super-successful Glossier and haircare sensation Ouai have set the precedent—revel in this "for us, by us" attitude. They also exercise nimble entrepreneurship: Despite their youth, and even without formal training, influencers develop ninja skills in design, marketing and digital strategy, gathering no-cost data from every comment about what kinds of products fire up their fan base. Sync that with extraordinary ease of purchase—swipe, click, buy—plus the beauty enthusiast's obsession with sharing the products she loves, and household name status can potentially be earned in warp speed time. It's Mary Kay on steroids.
Critics may contend that the current gold rush of influencers, with their tsunami of super-polished selfies, bikini shots and T.M.I. shared across continents, tend too far toward "me, me, me" narcissism. But not so fast. In 2018, the quest to be Kardashian-level biggest is shifting to the quest to be deepest. Says brand strategist Anita Gatto, "What's cooler than a million followers is a thousand followers." The microinfluencer (1,000-50,000 followers) is small enough to be in genuine dialogue with followers and is highly focused in her or his niche. As a result, their tribe is more likely to engage in conversation around ideas and products, which often converts interest into actual purchases, and shares on their own feeds.
Microinfluencers are catnip for marketers who may be burned out on (allegedly) paying hundreds of thousands to a queen-bee celebrity for a single, quick-to-fade, social media post. Candice Miller of the popular little black lifestyle book for urban moms, mamaandtata.com (Insta followers: 40,000) notes that for a fledgling enterprise, a feature on her site and feed can often "make their business;" such is the level of trust her smaller-scale approach has garnered. It's also shown her the viability for her own brand, which she will launch this fall: a collection of Victorian-with-edge fashion for the women who crave the one-of-a-kind vintage pieces she shows in her posts—an interest she can easily track through comments and likes.
The relationship between influencers and followers is also getting healthier: Cocooning with the phone is (thankfully) giving way to meeting up offline, fueled by a hunger for more meaningful and memorable face-to-face encounters. For Gen Y, this can look like attending the annual Beautycon expo, where the wildest (think: gender fluid, subculturally fearless) digital beauty influencers are greeted like rock stars and individual creativity is amplified in an atmosphere of sparkle and shine.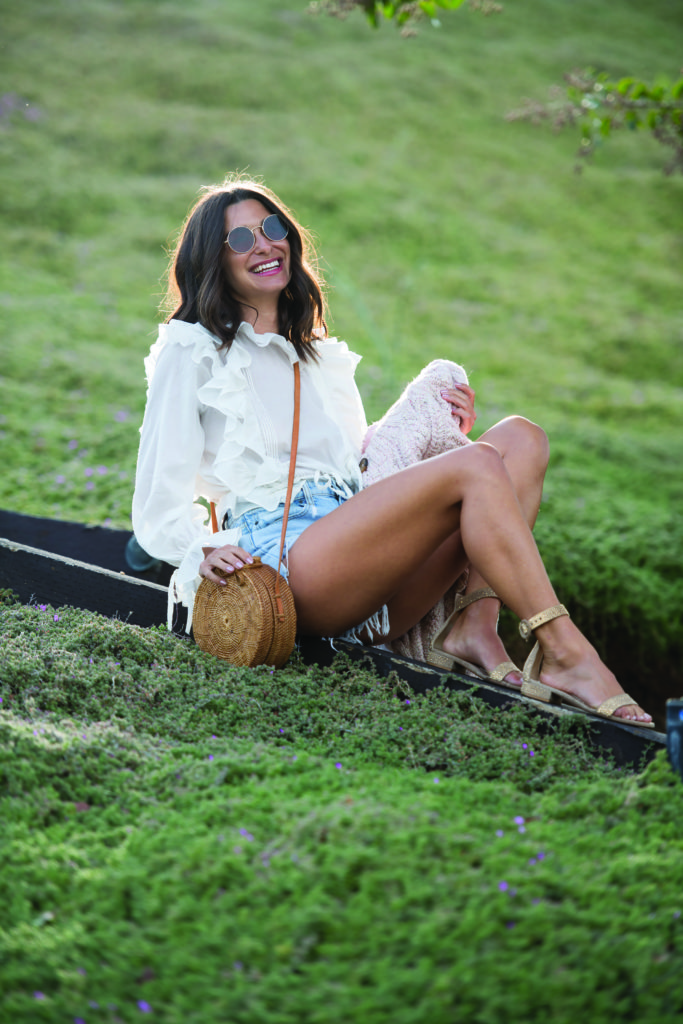 For millennials, it's often about networking with kindred spirits at a women's entrepreneurship conference like Create & Cultivate—or finding its alternative version, the back-to-the-land skill-sharing camp Spirit Weavers.
"We'll see more offline gatherings but the halo of social will always be there, as it's ingrained in us now to document what you do in real life and to share it," says influencer marketing guru Denise Lambertson, who notes that this will also help to grow and strengthen wellness-oriented (but "geography-agnostic") tribes organized around like values "from veganism or Whole 30, to a certain type of workout or yoga, or the next big digital community trend, ketogenic diets."
Keeping in step with these tribes, Lambertson says that healthy food and beverage products will be increasingly designed, and even developed, to pop visually and quickly communicate clean ingredients and enhanced functionality to savvy consumers, via the small pixelated screen.
As connectivity becomes hyperconnectivity, perhaps the best direction the influencers can take us is further into ourselves. We all feel the exhaustion of constantly being "on" and absorbing endless info. Influencers themselves, many of whom are now becoming mothers, also feel the burn of a career that, as Candice Miller notes, turns work-life balance into an extreme sport. (A top fashion influencer recently confessed her physical meltdown moment after pulling one too many all-nighters while making content at Paris Fashion Week.)
Deborah Hanekamp, aka @mamamedicine, an energy healer who conducts medicine reading ceremonies in the heart of NYC, sees this social moment reflecting a momentous time of growth, personally and collectively, and opening up a "willingness to connect to people we wouldn't normally connect to and learn things we didn't before." Her popular Instagram feed is a channel for sharing daily rituals—and for some, a doorway to gathering at a group medicine ceremony or retreat. (Hanekamp sometimes shares products she loves in her Instagram stories without payment, and keeps her feed noncommercial.)
"My feed is my secret weapon," she says. "I use it to initiate others into discovering that no matter who you are, how much you make, or what you do, you can be your own healer."
Converting us from scrolling and shopping to finding a little more peace and space? Watch the wellness-influencer space carefully; find a few gems to follow for inspiration—then remember to turn it all off.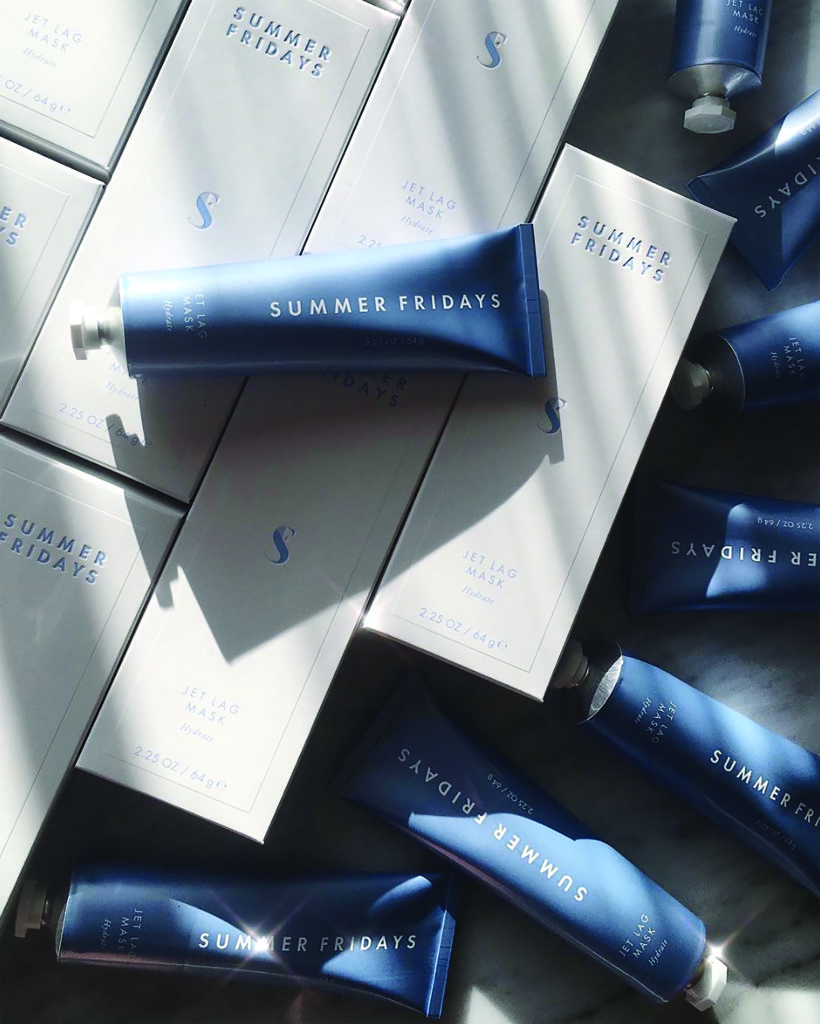 Blue Velvet: the Jet Lag Mask by Summer Fridays
#beautyaddicts, take note: Filled with gently exfoliating chestnut extract, high levels of Vitamin C and B3 to counter acne, fine lines, and wrinkles, and a prestige ingredient, ceramides, to support the skin matrix, this nontoxic multimask is popping up in weekend totes, carry-on bags, and nightstands because it's a one-stop solution to a universal dilemma: fatigued, dull skin that feels like it's a few time zones behind. Summer Fridays founders Marianna Hewitt and Lauren Gores Ireland give the low-down on their smash-hit skincare debut.
Who it's for: "Everyone—jetlag is something so many of us feel—whether you travel, you're overworked, you're a new mother or working and parenting at once."
Why we made it: "We wanted a clean product that would get results without requiring a 90-minute facial. Our mask can be worn for 10 minutes or left on all night, all day, or all flight, because it goes on clear. And if that's your only self-care moment, it's good—it's a time-off moment we all deserve, hence the name Summer Fridays."
What's next: "This incredible community of people who've gathered around Summer Fridays is our inspiration. We know them well by now; they give us feedback on what they want next, and we're always thinking about how to help them feel more relaxed and happier. Our next product will help the woman who has a few problems with her skin." Jet Lag Mask, $48 at summerfridays.com and sephora.com