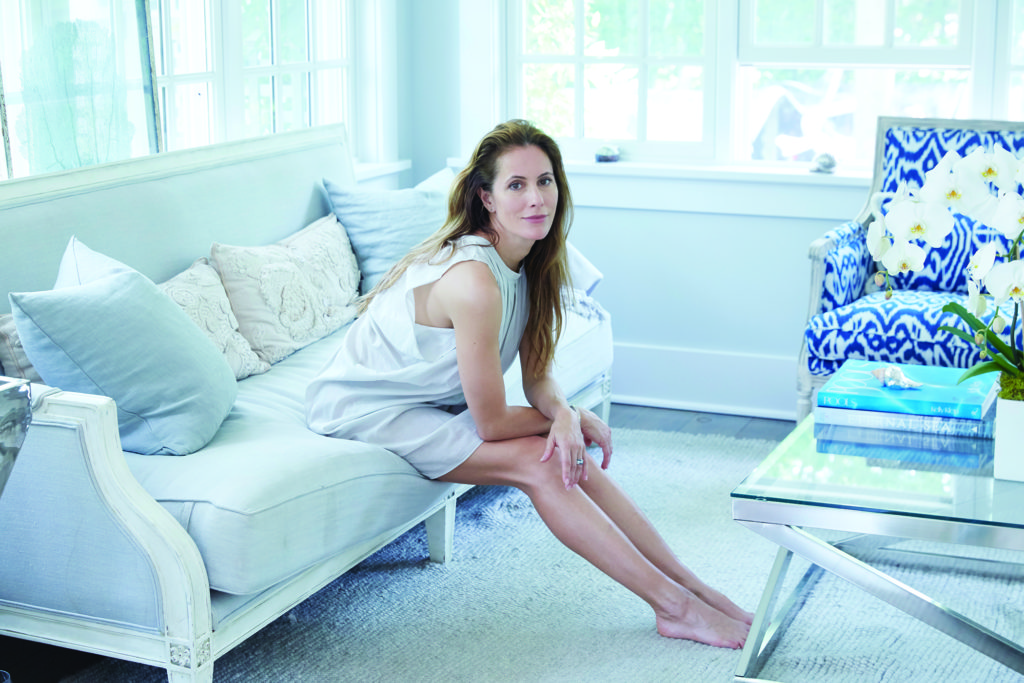 The adage goes, "wherever you go, there you are," and yet so many of us are always searching for ways, methods, guides and means of finding ourselves—our true selves. We read and travel and seek, all in an effort to do what ultimately should require the least effort, if you think about it. For me, I am happiest near or in the ocean—the womb of all existence—which is the closest we get to being part of what we are made of: water. It gives me balance—my sea legs—and reminds me of the importance of resetting, pausing, checking in with myself and the people in my life.
Capturing that peace can be found in other ways that are almost as magical. The practice of meditation that transcendental master Bob Roth taught me literally mentored my mind into a calmer, more productive state. Bob has a gift—to enlighten, inspire, strengthen the best in us, and show us how to find it ourselves. It's also the best gift you can give someone else, too (so thank you, Kelly Sugarman, for inviting me for the week-long training five years ago). Read more of Roth's truths in his interview with megastar Katy Perry in this issue; she attributes much of her focus and success to meditation. Of course, science shows that it reduces cortisol levels that cause stress and anxiety, and when our surroundings are laced with triggers to stress, depression and anxiety, it is a welcoming and free relief. We need this more than ever now with a recent rash of celebrity suicides revealing a troubling trend, an existential risk to us, as we are literally killing ourselves.
How to approach the issue? I enlisted my dear friend Dr. Kelly Posner Gerstenhaber, the lead scientist of the Columbia Protocol that the head of the American Psychiatric Association has referred to as the "next antibiotic," who is about to receive the Secretary of Defense Medal for Outstanding Public Service (a high-level award given to a civilian for impacting the nation) for her work helping to reduce suicide. She writes the first essay in this issue—an eye-opening message of hope in the face of a preventable depression—providing a few simple questions that empower communities to save lives and connect people to the help they need, while undoing the myths and misunderstandings around the stigma. "The single largest contributor to global disability in the world is not cancer, AIDS or heart disease. It's depression." And, she emphasizes, it's a treatable medical illness.
The Dalai Lama says the most simple and ineffable truth—being happy is being there for others:
"I believe that the very purpose of life is to be happy. From the very core of our being, we desire contentment. In my own limited experience I have found that the more we care for the happiness of others, the greater is our own sense of well-being. Cultivating a close, warm-hearted feeling for others automatically puts the mind at ease. It helps remove whatever fears or insecurities we may have and gives us the strength to cope with any obstacles we encounter. It is the principal source of success in life."