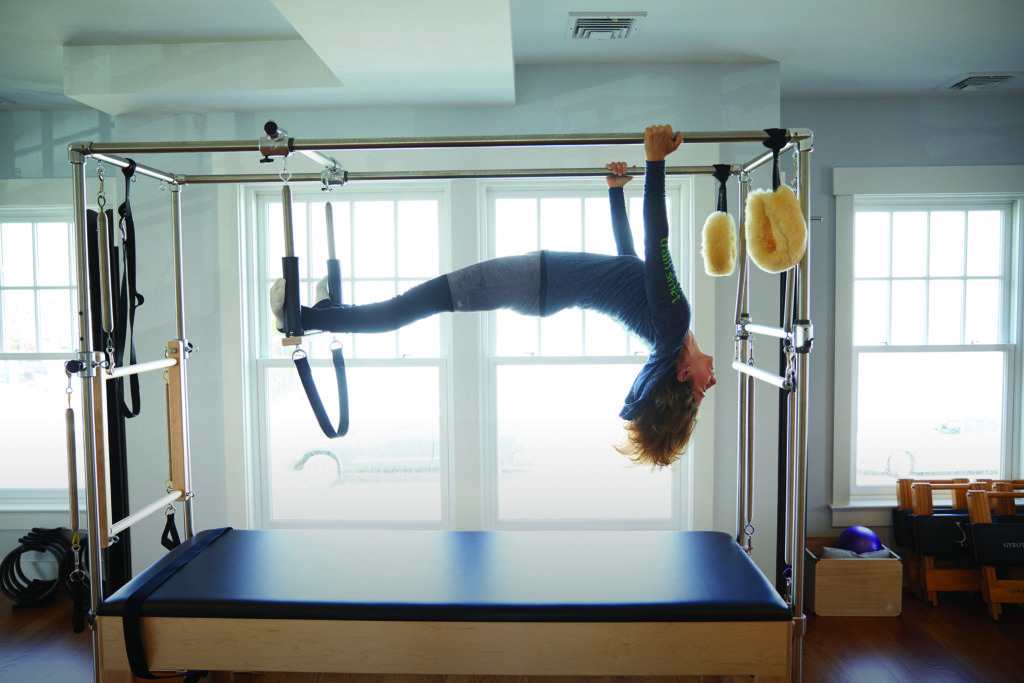 By Anne Marie O'Connor
Last summer Ari Weller, the owner of Philosofit in East Hampton, was teaching a class at one of his client's homes, where a houseguest just happened to be Dr. Mehmet Oz. "I taught the guests what I call Stability Stretching [a type of stretching that incorporates resistance]," Weller recalls. "Dr. Oz said, 'This is awesome! I've never seen anything like it. Can I film a few of these moves so I can try them at home?' I said sure. A week later I got a call and Dr. Oz told me, 'I want you on the show! I had knee pain I could not resolve, and you fixed it.'"
His appearance on Dr. Oz's show last October wasn't the only big news for Philosofit of late. Weller also recently added a Pilates studio and expanded his Gyrotonic offerings in a second-floor space. He's recruited Susan Moran Sheehy, a 30-year veteran and one of the most renowned teachers in the industry, to head the Pilates program; she also teaches mat and Tower classes and private sessions.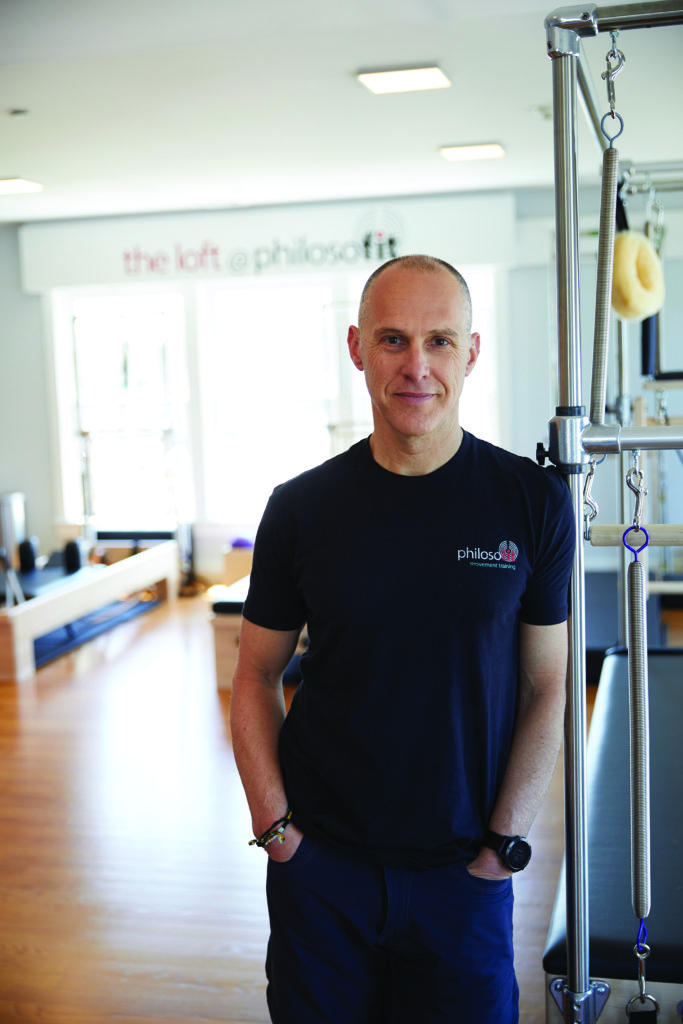 Weller himself focuses on bespoke personal training, which prioritizes correcting bad movement patterns. "We don't train anyone unless we've assessed them first," he says. "Because if we have them do exercises that exacerbate their movement pattern dysfunction, they're just going to get hurt." So before training begins, each client is given an intensive assessment, starting with a comprehensive medical history, followed by a functional movement screen that evaluates how the client performs seven basic moves (including squats, lunges and gait). If someone can't do, say, a squat, Weller will offer corrective exercises. The third part of the assessment is neurokinetic therapy, which gives Weller insight into the dysfunctional movement patterns in the client's brain.
"From that assessment, I then customize a training program," he explains. Even the warmups are tailored to the individual. "It's all about correcting your weak spots before you get moving." He next focuses on the core—"the deep core. You'd be amazed how many people with six-packs have completely weak cores." Weller follows that with functional strength training—exercises that mimic real-life movements—and HIIT, which stands for high intensity interval training (i.e. cardio intervals). "The latest science says that interval-based training is the best for your heart," he notes. Weller also recommends clients cross-train at the Pilates and Gyrotonic studio upstairs to enhance mobility and improve core strength.
15 Lumber Lane, East Hampton, philosofit.com