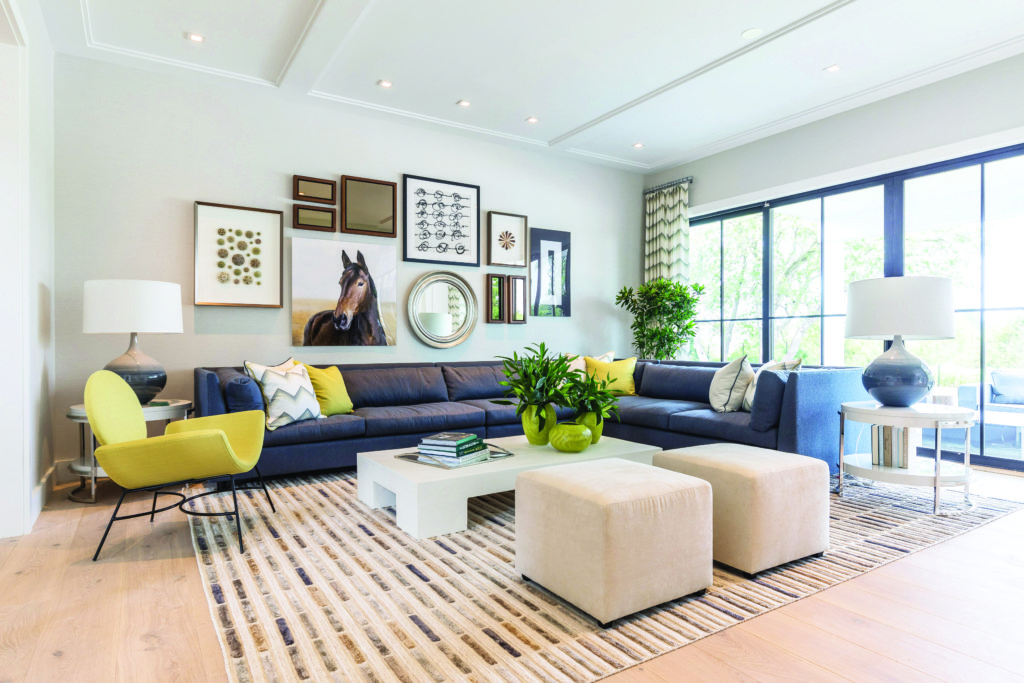 As a college student in the '90s, Kristen Farrell would arrive on campus two days early to deck out her dorm room. "Back then, it was Laura Ashley prints in every shade of blue," she says. "I had no idea what I was doing, but I had some interest, so, you know, I'd spray-paint a chair and refinish the seat." It was the first hint of her knack for designing a space top to bottom, and on deadline.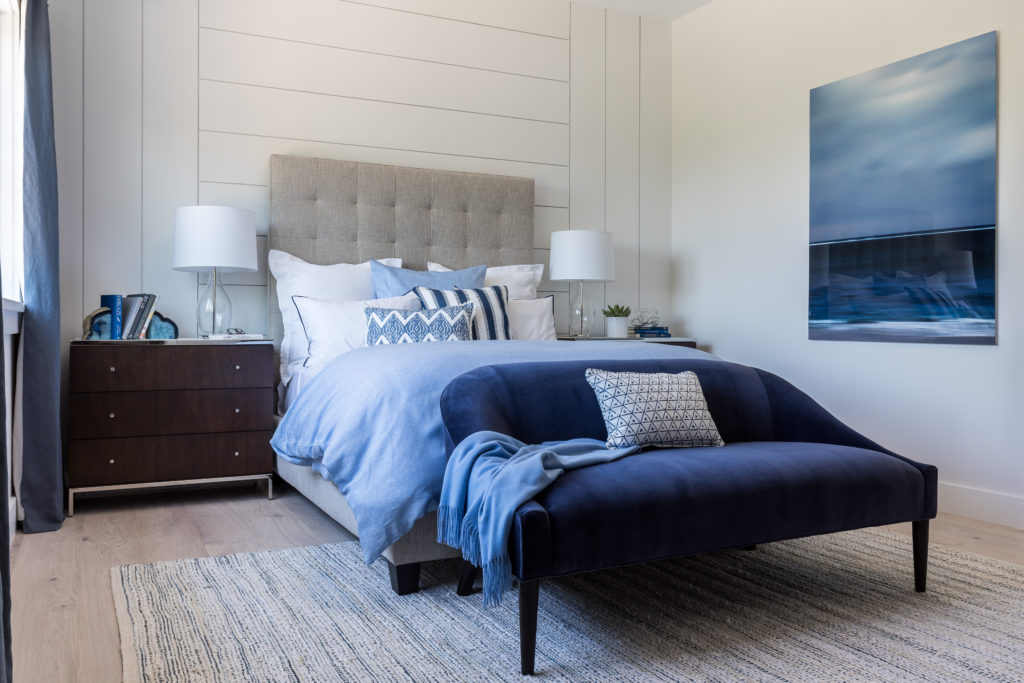 But first came a career as a lobbyist, followed by work in construction design and home staging. "I liked the problem-solving aspect—having a vision and then executing it to create a totally cohesive end result," she says.
So it makes perfect sense that earlier this year, she launched Kristen Farrell Home, with the goal of bringing turnkey homes to clients with equal concern for time and money to spend on a vacation retreat. "It's really conception to completion in a whole new way," says Farrell of the parcel-to-percale approach. Functionality comes first, and price points and delivery time are key. "Let's get product here in four weeks, not 12," she says. "Let's buy a sofa for under 10 grand, not 20 as a starting point."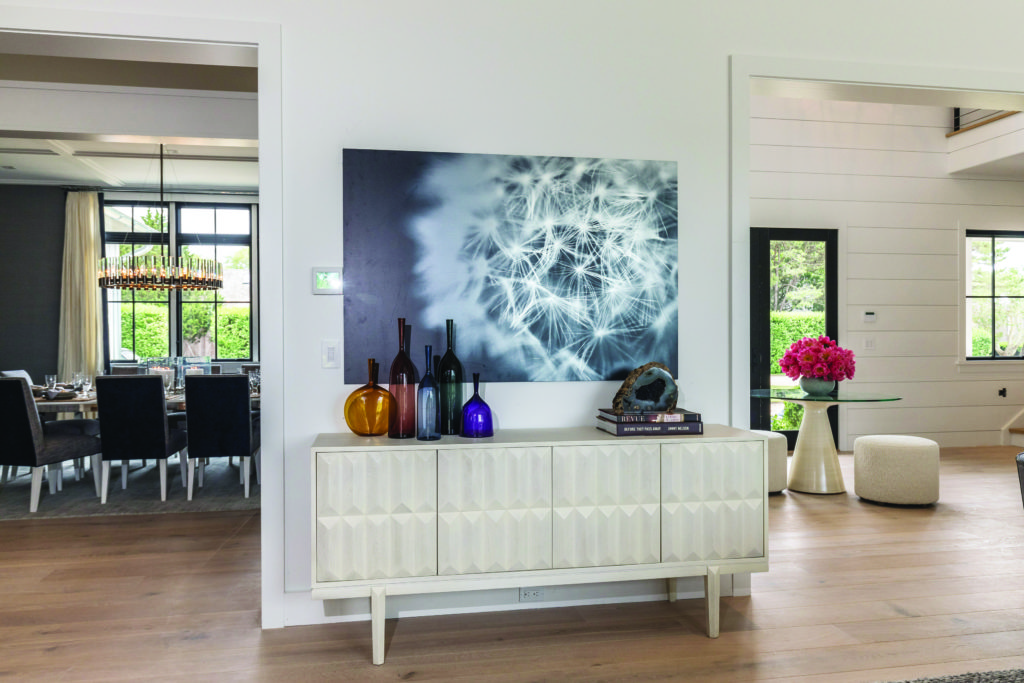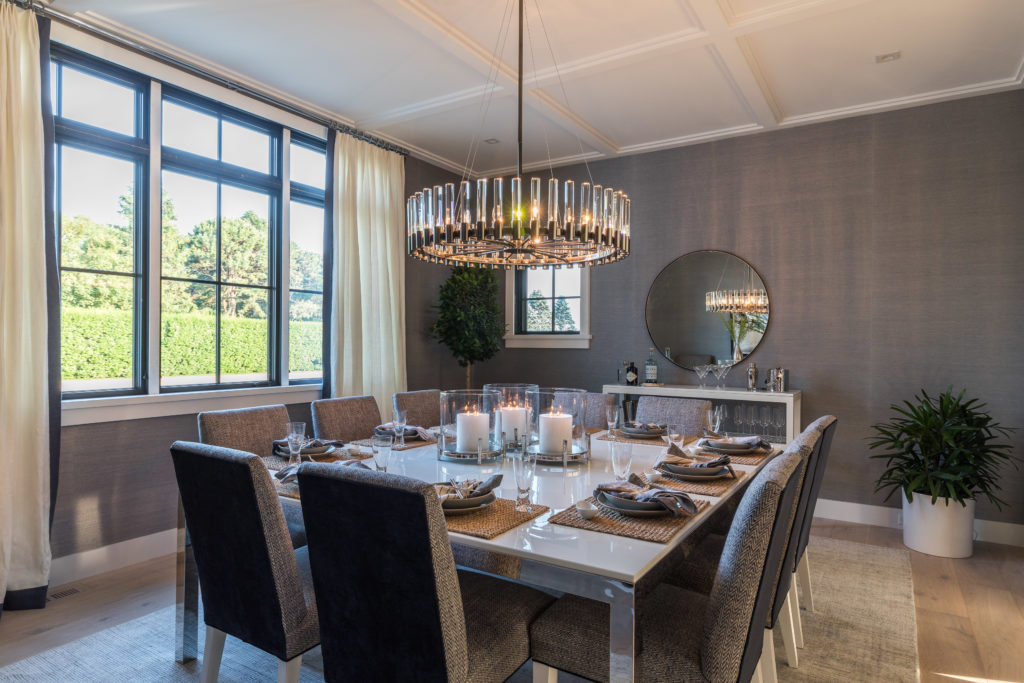 Which brings us to last October, when Farrell was at High Point, the famed furniture industry trade show, and happened to run into Mitchell Gold and Bob Williams, whom she'd never met. Turns out they'd always wanted to work with each other. "We followed up with a fantastic lunch," she says, "and tossed around some ideas and by January 1, we had agreed to team up." Today, Farrell curates Mitchell Gold + Bob Williams product for Kristen Farrell Homes; a Kristen Farrell Home furniture collaboration is in development.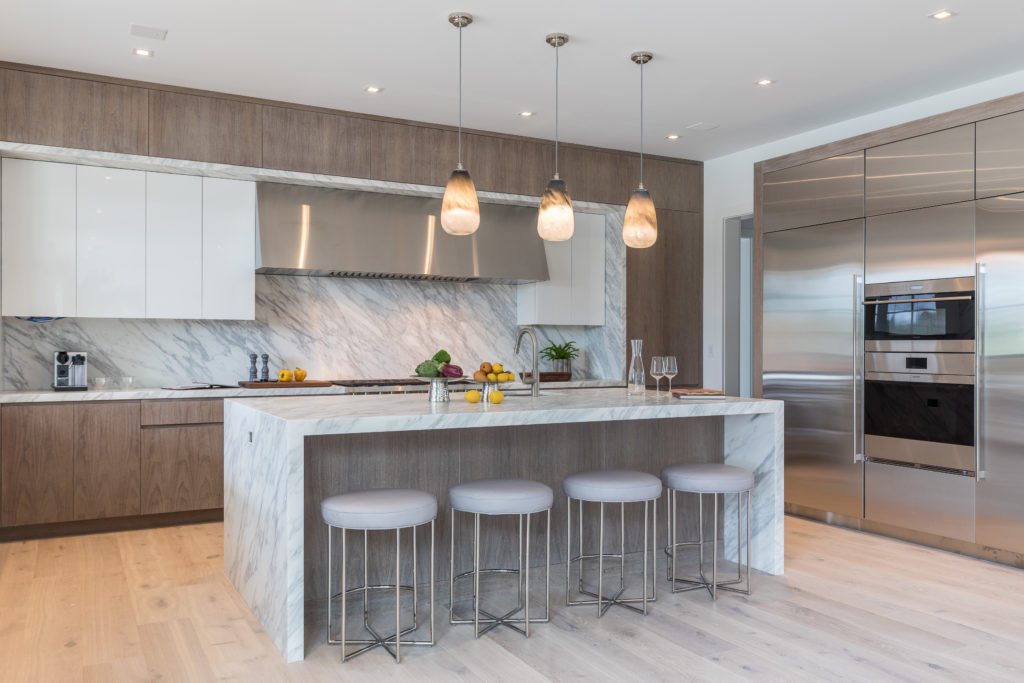 The first results were on display this summer at a stunning 8,000-square-foot show home in Water Mill that came together in just six months. Every detail, from the pickled-oak floors to the pearl-stitched sheets, was overseen by Farrell and the MGBW team. The furnishings were all Mitchell Gold + Bob Williams; the paint, from Farrell's just-launched 24-color line for Sherwin-Williams, featuring a palette that reflects the soft neutral hues—Salt Bay, Montauk Gray—of the East End.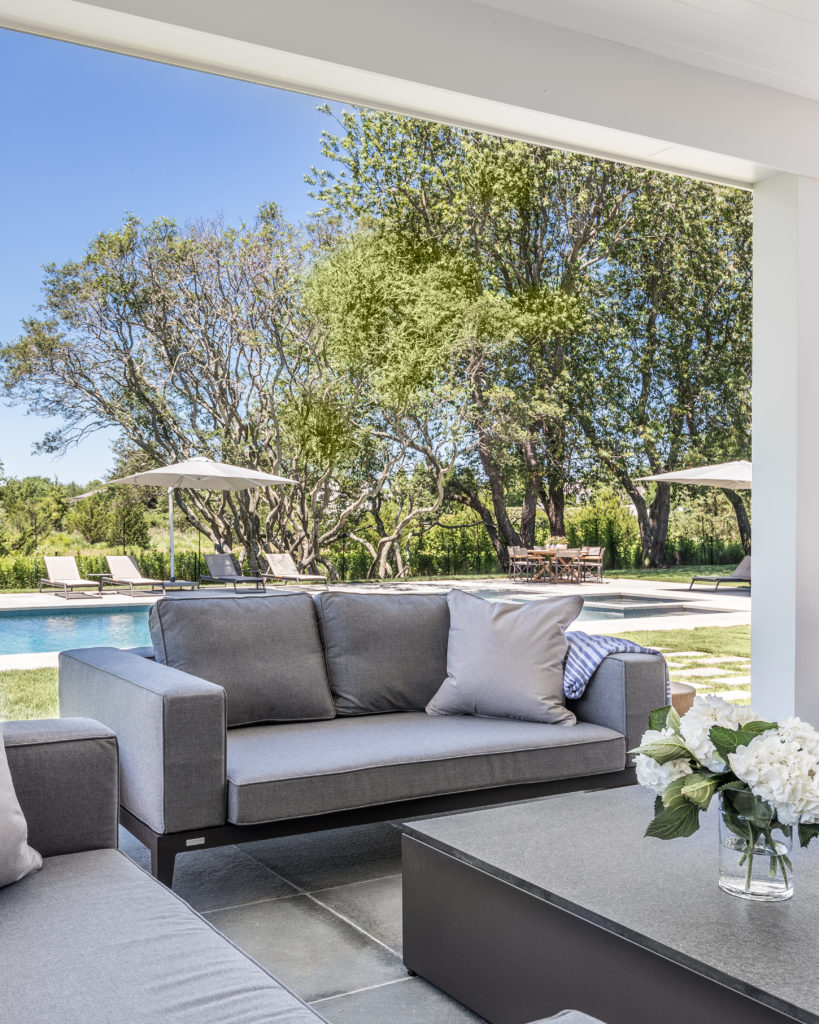 What's next? Farrell, who recently bought an Airstream trailer, says, "They have no customized program, so, who knows? There may be a little Airstream custom development in the future, starting with my own!" farrellhome.com