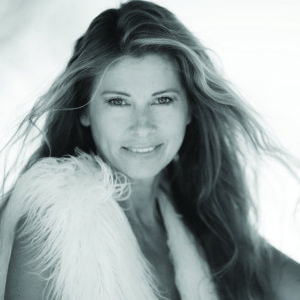 Britta Dubbels: Energy Alchemist
Britta Dubbels' effervescent energy is contagious. You meet her, and you want a little of whatever makes her smile the way she does. It's not her beauty that gets you, although that cannot be missed. It's her inner glow.
I have known Dubbels for many years, beginning when I went to her seeking help for my preteen daughter who was having trouble settling down at night; she needed a way to alleviate the stress that had been building around bedtime. Dubbels, whose disciplines include hypnotherapy, reiki and shamanic healing, guided my daughter through a talk that was a cross between a meditation and a visualization. Her gentle way was nothing short of wonderful.
When I've referred people to Dubbels over the years, I've struggled to put a label on what she does. So I tell them just to trust me. And trust is key, as each person who seeks her help is given a plan tailored to his or her individual needs. She helps them clear out the cobwebs of pain and discord, to discover the lightness of their being and access their unique path. brittadubbels.com —Sharon Cardel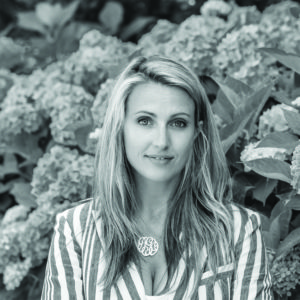 Dominique Garstin: The Great Connector
Finding your dream property can be as demanding—and rewarding—as the most rigorous workout. Just ask Dominique Garstin of Yoga Lila Montauk, who is both a certified yoga instructor and a licensed Realtor. "It may seem like an unlikely combination," she allows, "but it works."
The dual career paths definitely helped Garstin's first sale, which she made with Rylan Jacka, her partner in business and life, in June. A friend from her yoga studio called, telling Garstin that he'd been meditating on transition, and decided to sell his house. "Then the very first person who saw it ended up buying it. It was kismet," she says. The $22 million sale was the biggest in Montauk so far this year.
"Both real estate and yoga depend upon movement, change and connection: that ability to relate to others' needs, while remaining in your own, authentic space," Garstin says.
She still teaches at Yoga Lila Montauk along with yogi and aromatherapy expert Jessica Bellofatto. Yoga and real estate are a natural pair, she says, as both require "trusting the universe." yogalilamontauk.com —Julia Szabo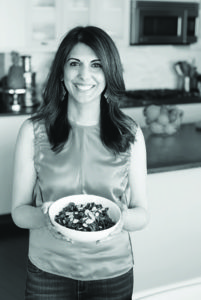 Silu Sao Narvekar: Thoughtful Nourisher
The founder of Eat Smile Glow Nutrition + Culinary Coaching, Silu Sao Narvekar is an excellent cook, with a repertoire ranging from tacos to tahini and turmeric juice. Her mission is helping clients through thoughtful nourishment in order to improve overall wellness, not just digestive health (the Glow in Eat Smile Glow is radiant skin).
"My passion is teaching nutrition awareness, as there is a lot of confusing information," says Narvekar, who ought to know: In 2009, a diagnosis of fibromyalgia shifted her career course from finance to food; she later enrolled in the Institute of Integrative Nutrition and received a techniques certificate from the French Culinary Institute.
Her forthcoming "recipes-for-life" book is "a practical, self-help guide with stories throughout to help people who have suffered adversity." Stress, she says, is the enemy of all wellness.
Her advice for warm-weather wellness? "As a child, summer brought joy and wonder, but we adults are constantly in overdrive. So, this summer, find that joy and wonder. Really watch a sunset: It will naturally bring down cortisol levels." eatsmileglow.com —JS