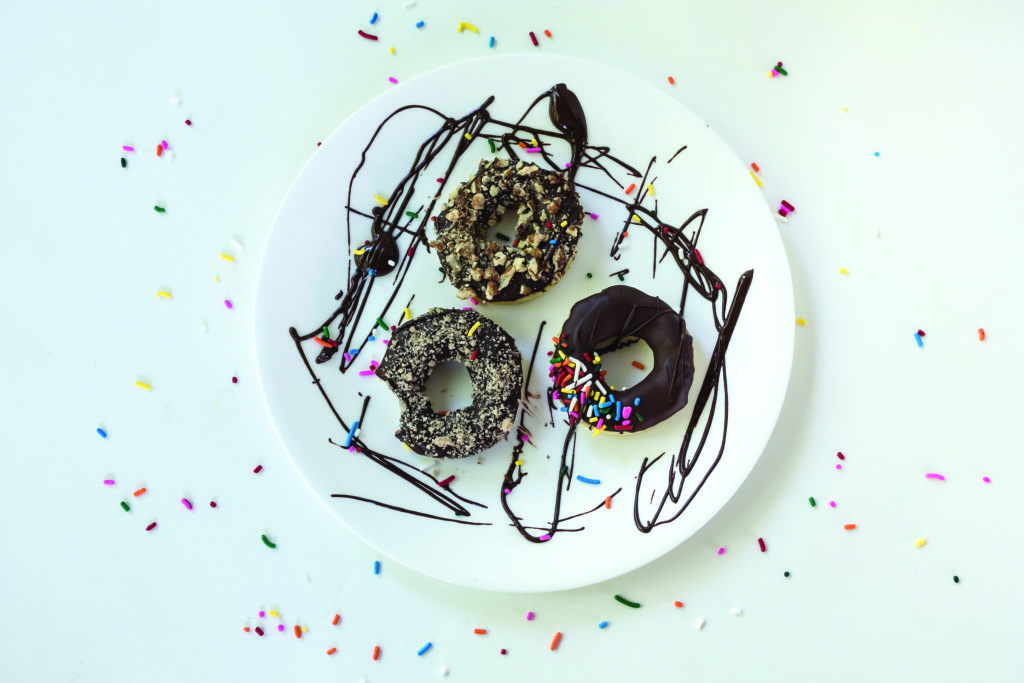 By Nealy Fischer
After a long day at school, kids want a delicious snack. You want to give them something healthy that doesn't take all afternoon to prepare. If your kids are anything like mine, they're more likely to reach for candy over kale or a bowl of cereal instead of a hard-boiled egg. But with some flexible planning, you can satisfy your kids' cravings without spoiling their dinner appetites.
If your kids crave chips, stock your pantry with healthier crunchy snacks, like zucchini chips, sweet potato chips, chickpea crisps or apple chips. Supermarket shelves are stocked with healthful, crunchy options. Just read labels closely to ensure the bagged goodies aren't loaded with sugar, preservatives and other fillers. If you're feeling supermom-ish, whip up a batch of homemade kale chips or bake a batch of crispy oven potato fries.
If your kids crave frozen treats, buy dairy-free ice cream and top with chopped almonds or trail mix. Looking for something a bit healthier? Frozen homemade fruit treats, like frozen bananas or watermelon, are super refreshing. Keep a stash on hand.
If your kids crave dairy, you can satisfy their appetite with some cheese sticks and crackers. Or opt for a dairy-free option, like a coconut yogurt parfait or my Chipotle Cheesy Pecans. While these dehydrated vegan delights taste like they have real cheese, it's just nutritional yeast. Smoothies are another hit-the-spot snack. In my upcoming cookbook, Food You Want: For the Life You Crave, I feature a thick, dairy-free smoothie "milkshake" that kids go crazy for.
If your kids crave chocolate, try offering them more nutritious dark chocolate instead of milk chocolate. If you have extra time, try making my delicious apple "doughnuts" topped with peanuts and then dipped in melted dark chocolate chips. They're fun to make and even more enjoyable to eat.
If your kids crave something salty and creamy, opt for a platter of chips and dips. Guacamole with tortilla chips is always a hit in my house. You can also serve hummus with gluten-free pretzel sticks or almond butter with crudités.
If your kids crave cookies, no-bake chocolate chip energy bites are a fun and healthful option. Or make a batch of gluten-free muffins over the weekend and freeze them for a grab-and-go after-school treat. See more recipes on theflexiblechef.com
Apple "Doughnuts"
Ingredients
2 large apples
½ cup natural peanut butter
2 tbsp. maple syrup
Pinch of salt
1 12-ounce bag high-quality dark chocolate chips
Cookie crumbs, sprinkles, nuts or toasted coconut, for topping
Instructions
1. Cut apples into ¼-inch rounds.
2. Using a biscuit cutter, cut each apple round into a circle.
3. Using a small round cookie cutter, cut the center out of each apple round. This will leave you with a doughnut shape. Set apple slices aside.
4. Mix together peanut butter, maple syrup and salt.
5. Using your hands, mound about a teaspoon of the peanut butter mixture onto each apple slice. Set aside.
6. Melt chocolate chips in a double boiler and then dip each peanut butter-coated apple round in the chocolate.
7. Before the chocolate hardens, add desired toppings.
8. Lay each apple doughnut on a parchment paper-lined baking sheet and refrigerate to set.