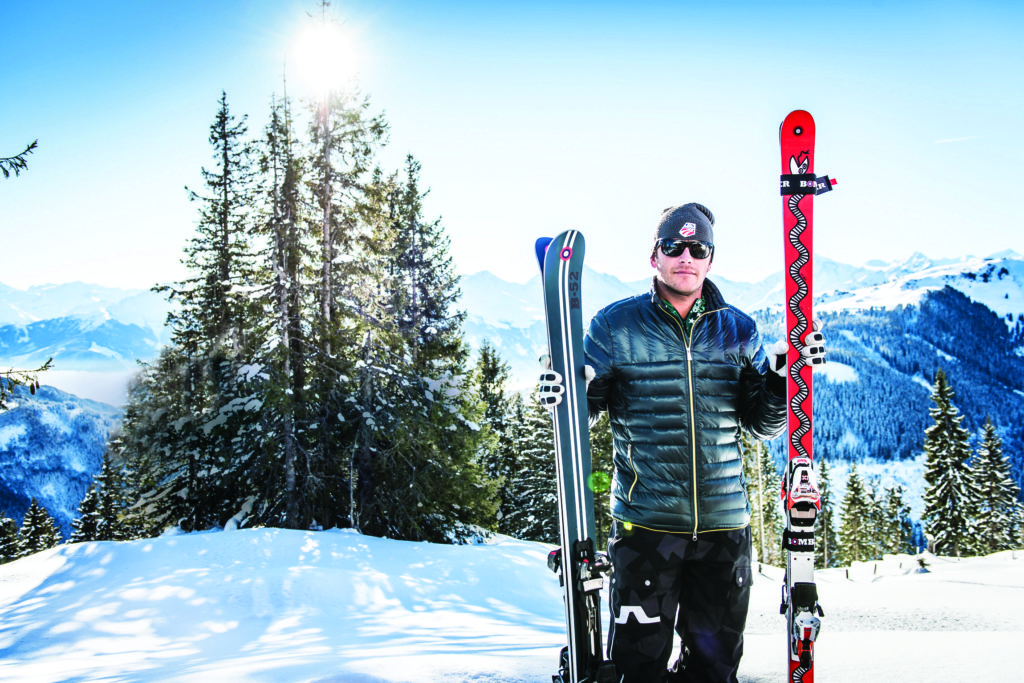 PURIST: What is your wellness philosophy?
BODE MILLER: Do the things you love. I also think self-improvement is critical. Having good motivation keeps your spirit a little bit more vibrant. It's easy to get complacent as adults—we think we know who we are, and we're not going to change much. From an introspective standpoint, I look at that a lot. I'm always changing, and in many ways I feel like I change much more quickly and effectively now than I did before, because I'm actually consciously doing it, whereas before it was more reactionary and just floating along. Being self-aware and trying to figure things out as an adult keeps your brain working right.
PURIST: Any wellness must-haves?
BM: Water. Growing up in New Hampshire, I drank water out of a tap, but now, with some suspect water sources, it's tough. Buying water is more expensive than buying soda, juice or anything else. To me, that's insane. The more water you drink, the better you are.
PURIST: What's a wellness must-do?
BM: For me, taking a long, hard look at my sleeping environment. Every other thing in my life is subjective, but I have to look at my sleeping environment, my mattress, and think things through from a critical standpoint. Sleeping is when your body is trying to cleanse itself. That spun chemical in foam mattresses seems like a very bad thing to put your face against. I love my Hästens bed. Lasts a lifetime.
PURIST: What is one thing you do every day to stay clear-headed and focused?
BM: I've been working on breathing. As an athlete, I've always been aware of it, because you control so much of your body with your breathing, and you can settle your mind as long as you have the tricks. I do a lot of breathing, especially during meetings. If I'm getting tired and losing focus, I make sure I do 10 really long, deep, slow breaths.
PURIST: How do you stay healthy?
BM: My secret is low-stress. I have a very natural low-stress level, and I grew up that way with really hippie parents, who were good examples of not stressing about stuff or being overly intense about things that are out of your control. And then obviously as an athlete, I had to develop good self-control, self-discipline and self-awareness. There are things I feel are important that I don't do: I don't eat that healthy, I like wine and I don't sleep much. I have four kids who keep me very busy, and they like to come in and climb on my head. I would say I have a lot of potential to be unhealthy, but I haven't been sick in four years.