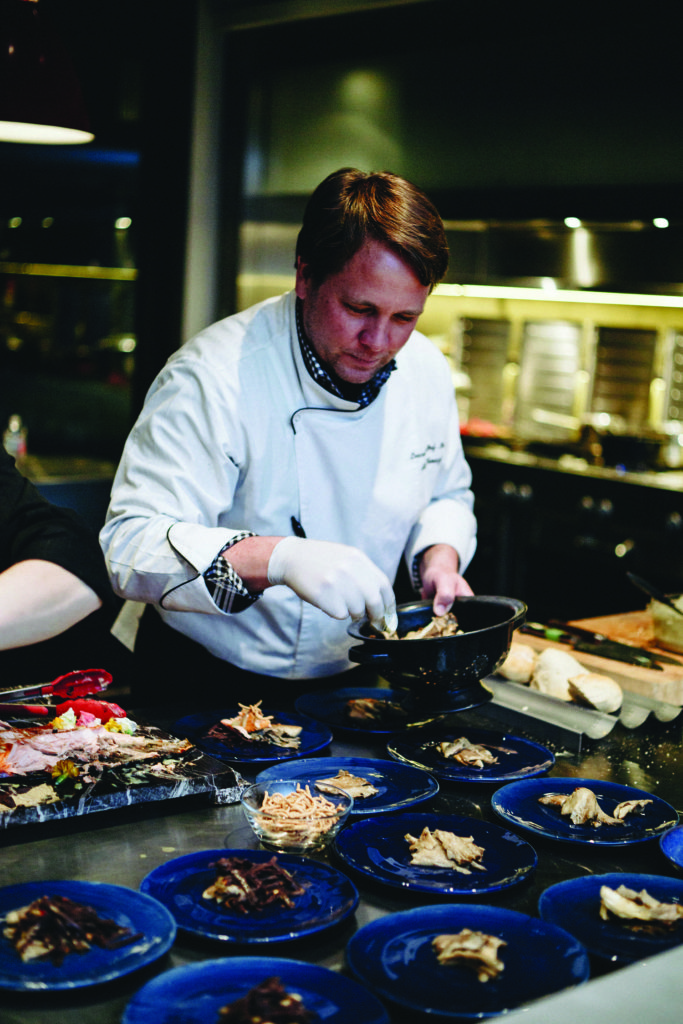 by Charlotte DeFazio
Alex Forsythe first fell in love with creating in the kitchen when he was 4 years old—granted, nobody wanted to eat his oven-baked Lego pie. He sharpened his skills at the Culinary Institute of America, Le Cordon Bleu in Paris and the Apicius International School of Hospitality in Florence.
He's also an alum of Solar Energy International, the most respected school in the solar industry, which prepped him for a successful future in the ever-growing art of solar cooking.
During this process, energy is taken directly from sunlight (the same concept as the use of solar panels for electricity) and used to heat or cook food.
While solar cooking takes longer than conventional methods and is climate-dependent, Forsythe notes that "it can be easily integrated into one's cooking repertoire, and the benefits far outweigh small inconveniences." The lengthier cooking time contributes to immensely flavorful—and nutritious—food, like one of his signature dishes, the Heartbeat Salad, featuring organic, biodynamic solar-cooked beets cut into heart shapes and served with mixed greens, local honey, truffle salt, Peruvian pink peppercorns, Nutiva hemp oil, smoked pine nuts and a touch of turmeric.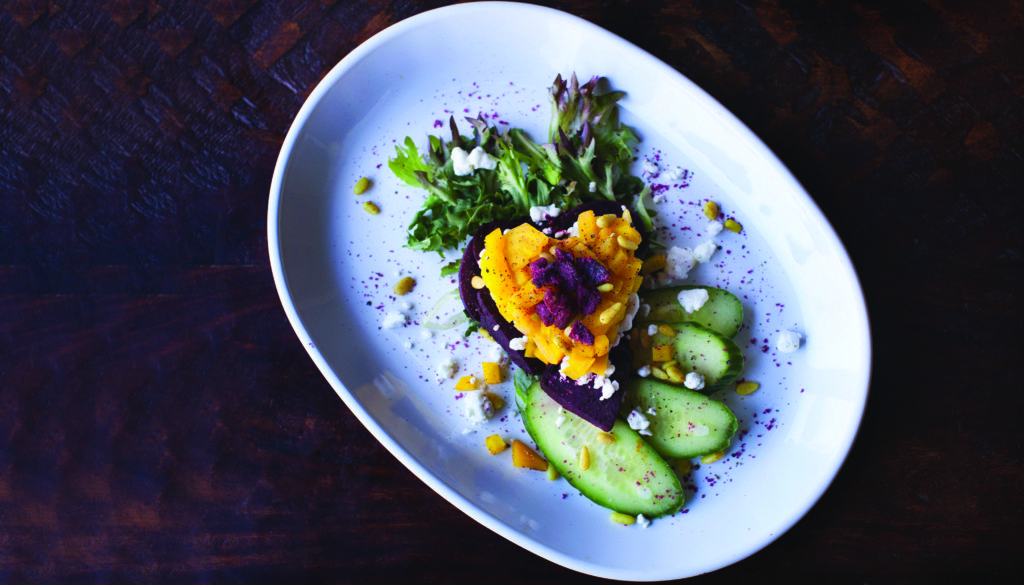 Forsythe has mastered the emission-free, eco-friendly method, and with his commitment to sustainability, is mindful of ingredient usage—always opting for locally grown—regardless of the process he's using to cook them.
This tenured chef with more than 22 years experience is a true one-stop shop for all culinary needs, whether for whipping up a private dinner on a vacation yacht in the Bahamas or servicing a large event at home in Colorado.
As an avid travel caterer, Forsythe's unique skills and attention to detail have been peppered with a high level of adaptability he's picked up while working around the world for patrons on rail cars, grand estate hosts and even scientists conducting research at sea.
If not on one of these excursions, you can find him relieving stress riding his KTM 950 motorcycle, sourcing sustainably grown ingredients or helping the members of Executive Chef Services (ECS), a high-end, chef-based referral service.
Advice for those hoping to solar-cook at home? "Test food with a digital thermometer before consuming; use polarized sunglasses (never look at reflective film or mirrors); read instructions thoroughly; and learn to track the sun as it moves across the sky for ideal performance cooking." Purchasing a reliable cooker (Forsythe suggests the GoSun Go Portable Solar Cooker) is the best place to start your sunny quest. alexforsythe.com