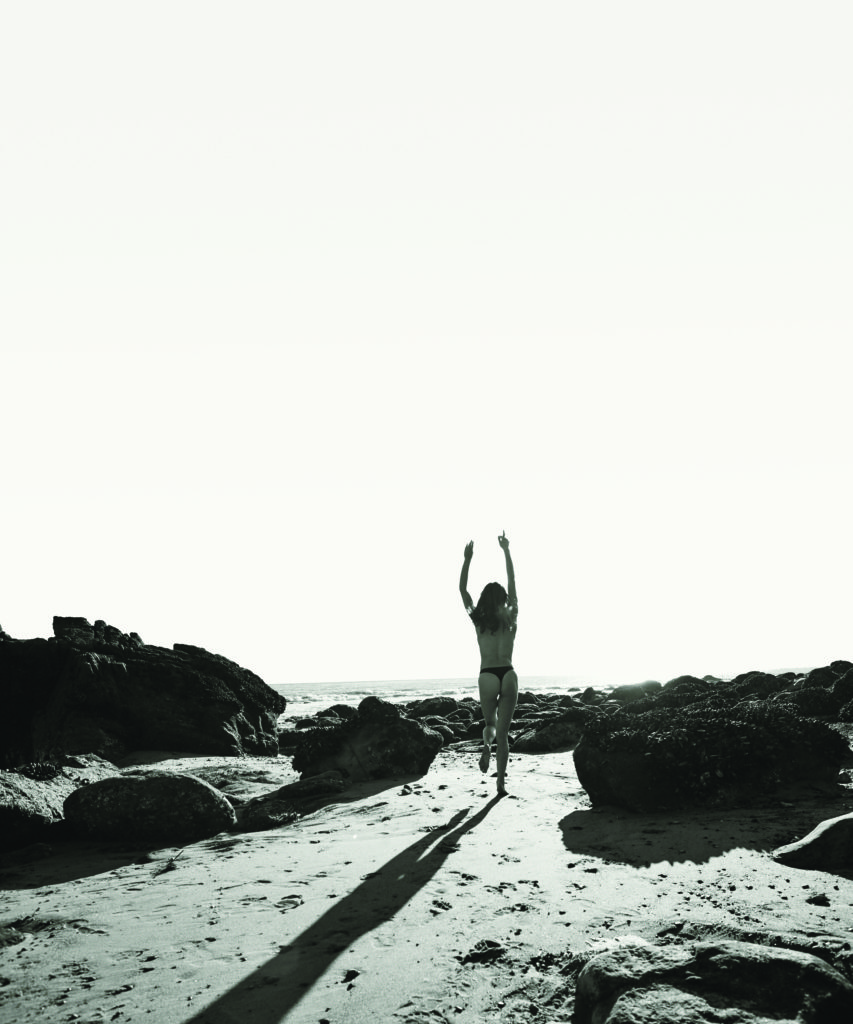 by Amely Greeven
One Ocean Beauty: A Holistic Double Whammy
Marcella Cacci is a visionary and also a pragmatist. The founder of the ultra-clean, marine-ingredient-based skin-care collection One Ocean Beauty wants to help women make the shift to a toxin-free lifestyle. She also knows that even the most devoted wellness warrior might backslide when it comes to improving stubborn cellulite—especially in the run-up to summer!
Cacci was determined to offer a rigorously clean and safe alternative to traditional body-firming and cellulite-reducing creams that was also super effective. "I want the whole package," she says. "If I use clean products on my face, why would I put dirty ingredients on my body?"
She turned to ocean-derived ingredients and harnessed marine actives to create a pair of One Ocean Beauty products that, in her clinical trials, significantly helped tone and contour skin and reduce the appearance of cellulite by increasing the release of a fat-regulating protein (adiponectin), improving microcirculation, reducing fat nodules, and "reinforcing the skin's matrix," Cacci says, "for a smoother appearance."
While results are improved when used together (though they can work alone—the BioActive Body Sculpting Marine Cream for day, and Ultra Marine Cellulite Night Cream while sleeping) the One Ocean Beauty body products, says Cacci, work best as part of a holistic approach to skin health.
"Our trials showed the best results when combined with exercise. Try to see them as part of a daily holistic approach to skin: Drink lots of water, dry-brush your body in the morning to encourage lymph circulation, and eat clean every day!"
With all those in place, bring on the bikini—or maybe the one-piece.
On Earth Day, April 22, One Ocean Beauty celebrates its global launch in partnership with NET-A-PORTER. oneoceanbeauty.com
Clark's Botanicals: Supercharged Skin Care
For beauty fanatics, the Clark's Botanicals origin story is already legend: A 20-something fashion assistant named Francesco Clark experienced a life-changing injury in 2002 that caused him to lose mobility from the neck down; as a project of "emotional and psychological recovery" he developed personal skin-care products using a supercharged jasmine complex for his newly compromised skin. Harper's Bazaar discovered them, insisted on shooting them for their September 2010 issue and "suddenly," Clark says, "It was a thing!" Fast forward nine years, and his luxury "radical botanical" products have grown into a cult collection of skin care that challenges the big guns in efficacy and results—yet bypasses old-school, overly feminized branding. (Though mainly women buy the products, Clark says men become converts, thanks in part to the multitasking approach and hip packaging in almost-black green).
Clark's enduring obsession is with the synergy of active ingredients—his Retinol Rescue products pair highly active, microencapsulated retinol with synergistic microencapsulated vitamin C in an invisible tango that leaves skin undeniably more rejuvenated and plump. The unlikely skin-care entrepreneur is also passionate about "optimizing and supercharging botanicals, to push them beyond what they normally do." See, for instance, his Dual Charcoal Detox, an exfoliating wash made with gentle activated Japanese charcoal, detoxifying brown algae, natural gold mica and papaya enzymes. It's one of the collection's 100 percent clean products—the others are free of egregious ingredients like parabens and sulfates. For those who've long been beholden to their mother's skin-care brands or danced around grown-up ingredients like retinol and glycolic acid, Clark extends a helping hand to step into a radiant and smoother-looking future. clarksbotanicals.com