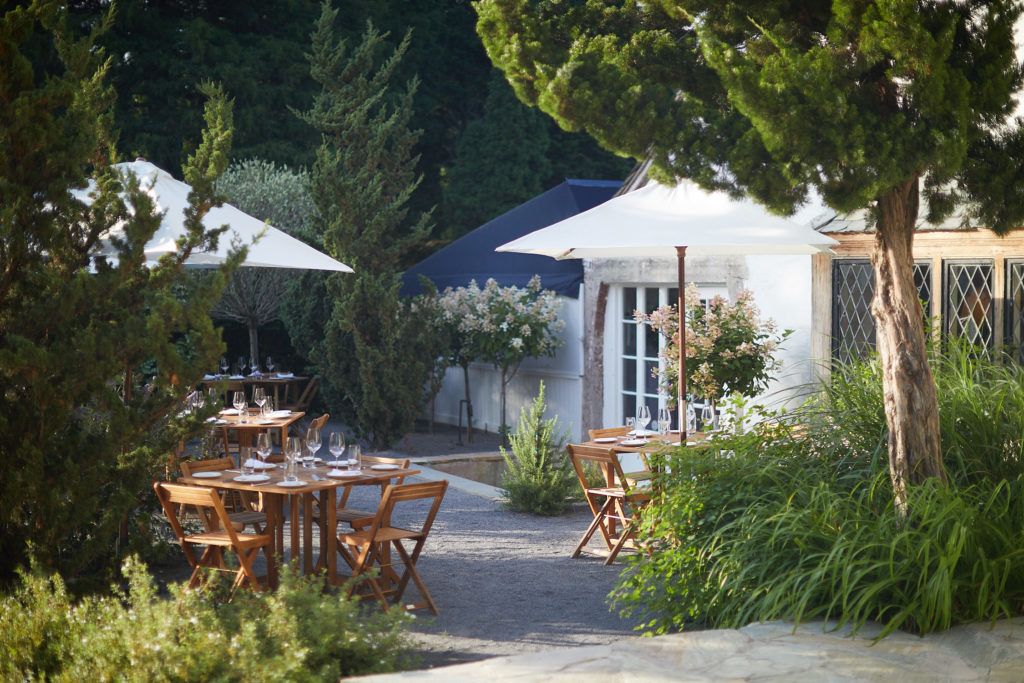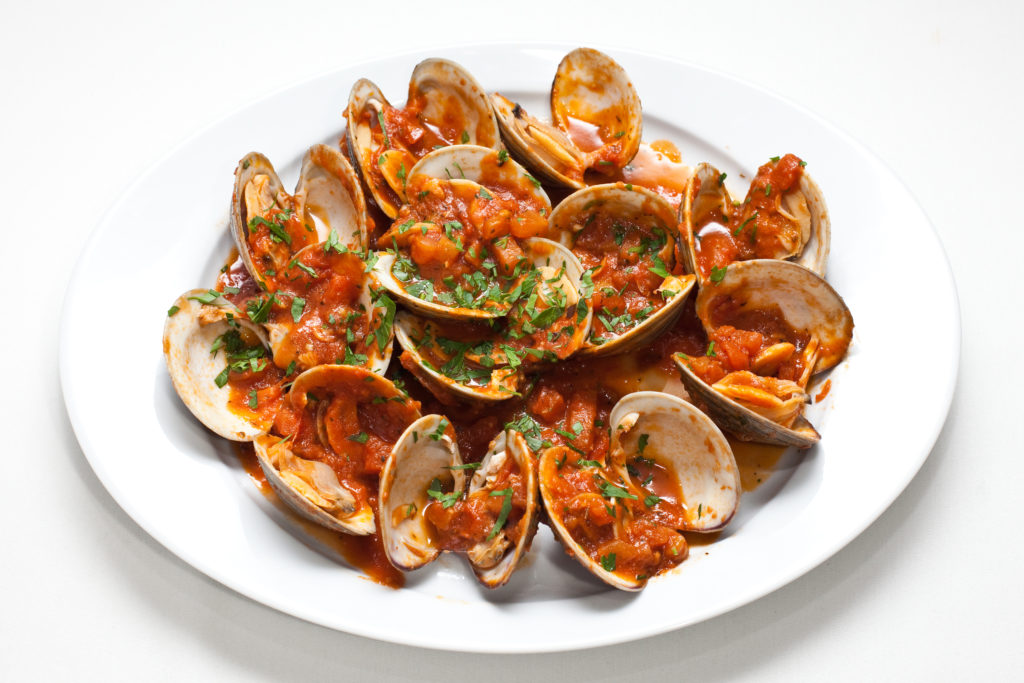 Il Mulino Clams Posillipo
Serves: 4
Time: 20 minutes
Ingredients:
1 Tbsp. extra-virgin olive oil
3 garlic cloves, chopped
2 large, ripe organic tomatoes, chopped
½ cup clam stock
1 tsp. dried oregano, crumbled
36 littleneck clams, scrubbed
1 Tbsp. chopped fresh parsley (more as needed for garnish)
1 small dried pepperoncini pepper (optional)
For toasted garlic bread:
3 Tbsp. extra-virgin olive oil
6 garlic cloves, chopped
¼ cup chopped fresh oregano leaves
1 loaf of Italian bread
Clams Posillipo preparation:
Heat oil in a large heavy skillet over medium heat. Add garlic and sauté for 1 minute. Add chopped tomatoes, clam stock and oregano. Bring to a boil. Add clams, cover and cook until clams open (about 7 minutes).
Discard any clams that do not open. Reduce the sauce for 2 minutes then add parsley. Divide the clams and sauce among the four bowls. Sprinkle with parsley and serve immediately. Add the dried pepperoncini pepper for a bit of spice.
Garlic bread preparation:
Preheat oven to 450°. Heat oil in a small saucepan over medium heat. Add garlic and oregano and sauté. Slice loaf of bread into 8 pieces then place on a baking sheet. Brush each slice with the garlic mixture. Bake 10-15 minutes. Serve each dish with 2 slices of toasted garlic bread.
Il Mulino New York, 108 Wainscott Stone Rd., Wainscott, 631.658.9123, ilmulino.com