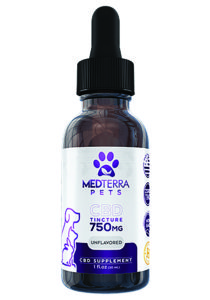 By Julia Szabo
CBD—cannabidiol, a naturally occurring compound found in the cannabis flower—offers wellness perks that also apply to pets. "Cannabinoids have a stabilizing effect on the nervous system," explains holistic veterinarian Dr. Michele Yasson (holvet.net). "They're anti-seizure, and have been used successfully as a stand-alone epilepsy treatment; anti-inflammatory for skin and joints; antianxiety; great for dogs and cats that do not sleep well. Other than occasional oversedation in some individuals, I have yet to see a significant negative reaction—and I usually see benefits."
CBD is also helpful in supporting dogs through digestive distress associated with chemotherapy. Yet just a few years ago, sharing CBD with animal companions caused controversy because of cannabis's other compound: the psychoactive THC, which induces the high marijuana is famed for. Today, THC-free, nonintoxicating CBD for pets is widely available over-the-counter, in easy-to-administer form.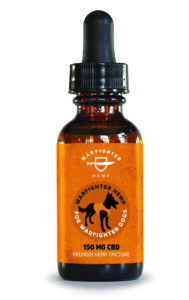 Warfighter Hemp's CBD Tincture for Dogs combines cannabidiol with organic hemp oil (rich in immune-boosting fatty acids). Increasing the feel-good factor, Warfighter Hemp proudly donates 50 percent of proceeds to veterans' charities, including Semper K9, which matches military veterans with shelter animals and trains rescues for service-dog duty. warfighterhemp.com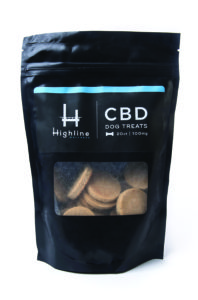 New York City-based Highline Wellness has unleashed CBD dog treats crafted from canine favorites like organic bananas, peanut butter, and eggs. Organic, gluten-free, wheat-free, and non-GMO, they're great for calming dogs in stressful situations, whether car rides to the vet, long flights, or fear of thunder and fireworks. highlinewellness.com
MedTerra's CBD tinctures for pets are THC-free, pesticide-free, and infused with MCT (medium-chain triglyceride) oil. A cinch to add to your animal's food or water, the tinctures are available in beef or chicken flavor—or, for finicky felines, unflavored. (Meanwhile, for topical relief of aching human muscles, Medterra's Rapid Cooling Cream is a godsend.) medterracbd.com/product-cbd-tincture-pets.asp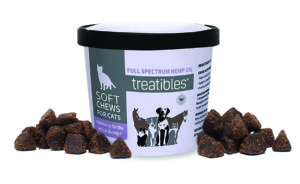 My chow chow, Aldo, suffers nighttime anxiety, barking to beat the band. But tasty, pumpkin- and blueberry-flavored Treatibles chews calm him right down. treatibles.com
When a pet's health challenge is more urgent than nocturnal barking, Canna-Pet CBD hemp oil capsules promise 10 to 15 times the bioavailability of edible treats—plus Canna-Pet products are covered by insurers Petplan and Trupanion (with proper vet recommendation and policy riders). canna-pet.com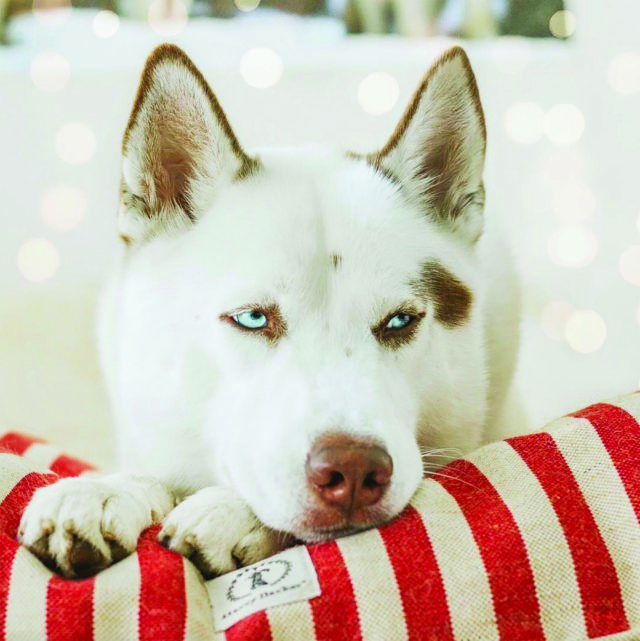 Canine Chic
Harry Barker dog products set a high standard for style and sustainability.
Not long ago, products for pets were as style-free as they were unsustainable: eyesores made from non-biodegradable components, many emitting harmful VOCs. And yet, a few pioneers in the pet product category envisioned home interiors as prettier, pet-friendlier places. These trailblazers designed accessories for animal companions that suit any style-conscious pad.
One of those industry leaders was a brand named to honor a well-loved Shetland sheepdog: Harry Barker, muse and canine consort of company founder Carol Perkins.
Since 1997, the Harry Barker company has furnished guardians of furry friends (cats included) with every needful thing—treat jars to tug toys to terry cloth towels—while hewing to high-style standards.
It's a favorite resource of design pros and décor-philes, who adore the Classic Stripe dog beds because they're virtually interchangeable with far pricier floor cushions. Wellness warriors appreciate that pesticide-free materials make these cushions safe for children to bed down with pets.
Harry Barker, the Sheltie, passed away in 2012. But Harry Barker, the brand, continues to thrive, donating to dog-related charities (Canines for Veterans among them) and insisting on sustainable materials. Harry Barker produces petrochemical-free items, including an eco-friendly collection of collars and leashes made from recycled plastic bottles. harrybarker.com — J.S.