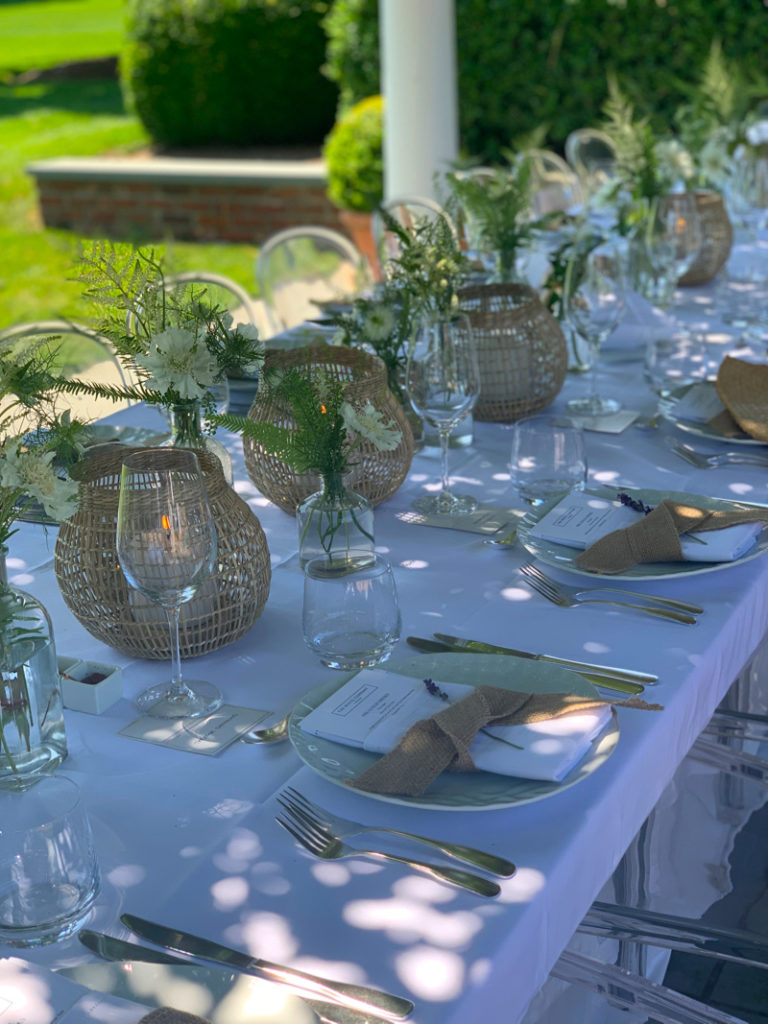 Cristina Cuomo: Congratulations on the company's 25th anniversary. Tell me how it all began.
Chrissie Rucker: I left school when I was 16. And I went to do fashion design at college; I studied couture. Then I left there and spent the next six or seven years working in magazines. When I was at college doing couture I learned a lot about detail that makes or breaks a product. It's real attention to the finite detail that is so important. 
CC: I agree.
CR: Working on magazines was the most fantastic opportunity. My first job was at GQ, and then I went to Brides, then House & Garden, a stint at Vogue, and my last job was at Harper's Bazaar. I think what I really learned there was how to research an article, how to pull together a shoot, how to style a picture. My biggest take from that time was 'less is more.' I learned that often when you look through a lens, and you look at what's in front of you by taking things away, it's actually much more beautiful than when you layer too much in. I then met my husband Nick Wheeler, who just started his own business and I loved seeing the passion and the energy that he had for it. Every day he'd get up and he'd go to work, and he just couldn't wait to get in, he couldn't wait to see what happened. He worked in the most hideous, dingy, little office you've ever seen in your life, but he had this extraordinary passion for what he was doing. I didn't have that feeling. And I wanted to feel like that. So the White Company basically started when he moved into his first home. He was busy setting up his business. When he got his first home he said, 'Could you help me with it?' Having been a stylist and a journalist I thought, Well, how hard could this be? This has got to be really easy to do. I went off to try and buy the basics, and was completely overwhelmed by the amount of choices in pattern and color and really didn't know where to start. The whole thing was a disaster. I came back and thought, OK, just keep it simple.
CC: So it was decorating his home, which became your home, which inspired the whole concept of the White Company. Love that. 
CR: I love white, so I decided I would do white china, white bed linen, white tiles, white bathrobes.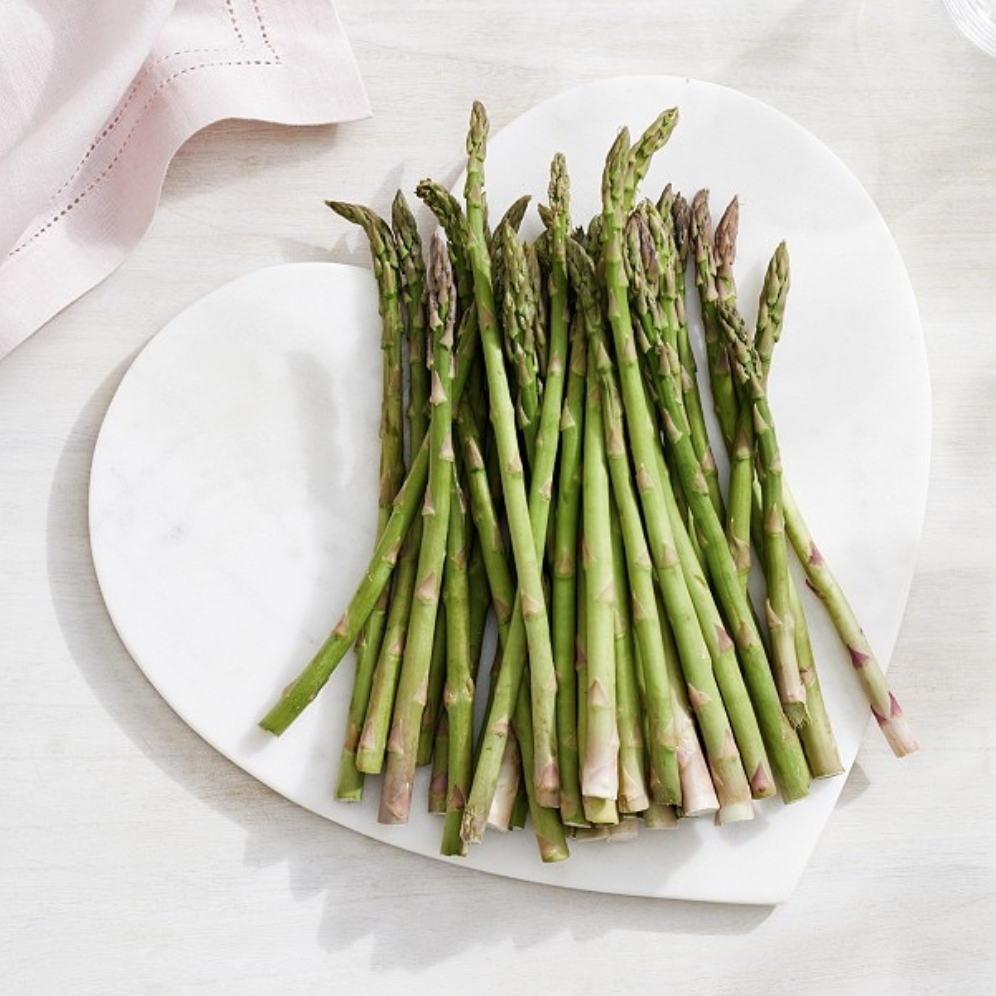 CC: Is your favorite color white? 
CR: I think it's very calm, it's very quiet. I always think white is a little bit like the black dress—effortlessly stylish and always works in some way, shape or form. Whoever you are, wherever you live, whatever your style, white works in some way. 
CC: Is that how you came up with the name? 
CR: We had breakfast with my sister-in-law, who had just been through exactly the same process of trying to buy things for her new house. We had this conversation which ended up with, 'Wouldn't it be great if there was a company that sold just beautifully made things?' Back then, you had designer and department stores—beautifully designed, very expensive. Or you had high street, which was poor quality, lacked design, but much more affordable. The minute I knew I could do this was when I discovered my first factories, which were supplying many of the designer brands, and that I could bring them into the U.K. and sell the same quality for a much lower price by selling it directly to the customer. That really is our goal. We aim to be fantastic quality, but at a very affordable price.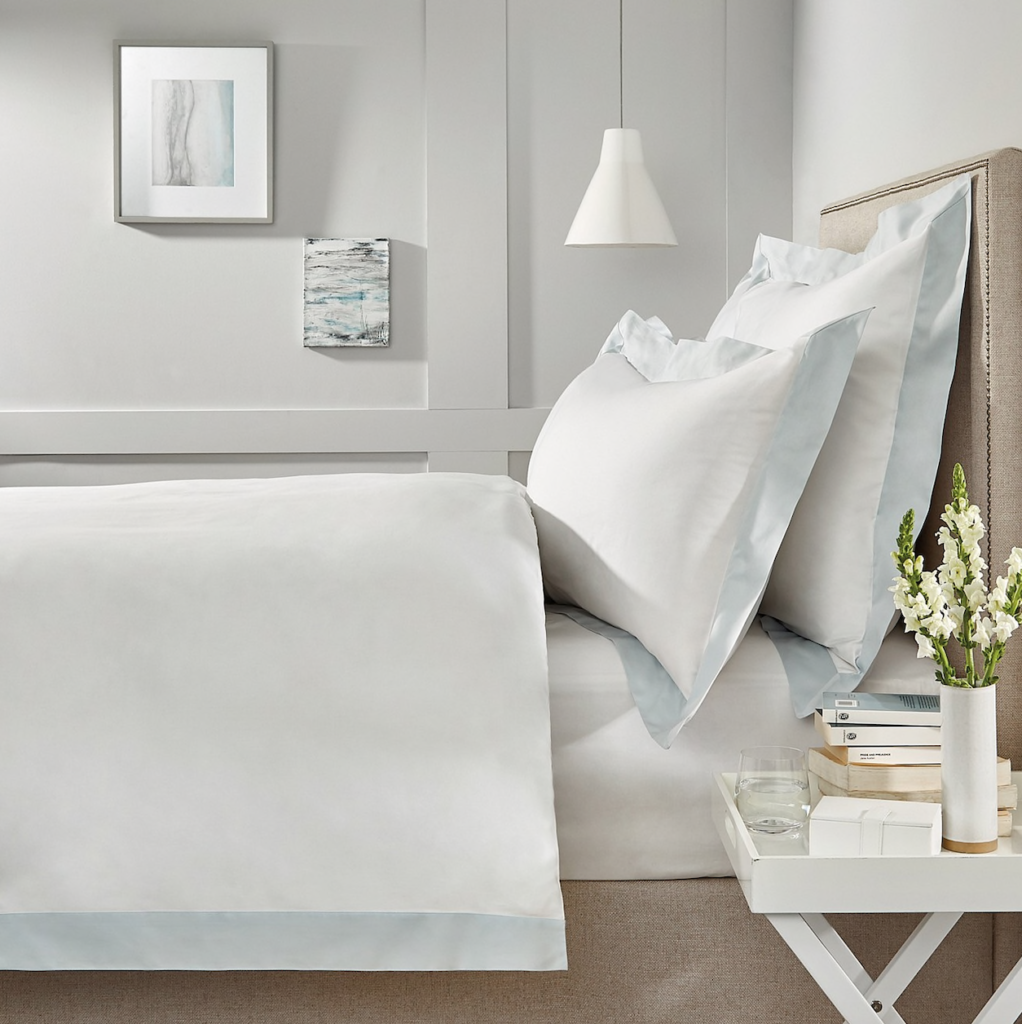 CC: How did you get your OBE [Officer of the Most Excellent Order of the British Empire] award from the Queen?
CR: That was lovely. My husband and I were each given an OBE for services to retail in the U.K. First, I had an MBE [Member of the Most Excellent Order of the British Empire] from the Queen, and then I had the OBE from Prince Charles.
CC: Wonderful. And what made you decide to open in the U.S. and come to the Hamptons?
CR: When I first started the business, I used to come over here and was always so inspired by the American retailing standards, which are phenomenal. I was very inspired when I saw a lot of the big stores and was trying to take that concept of very immaculate retailing.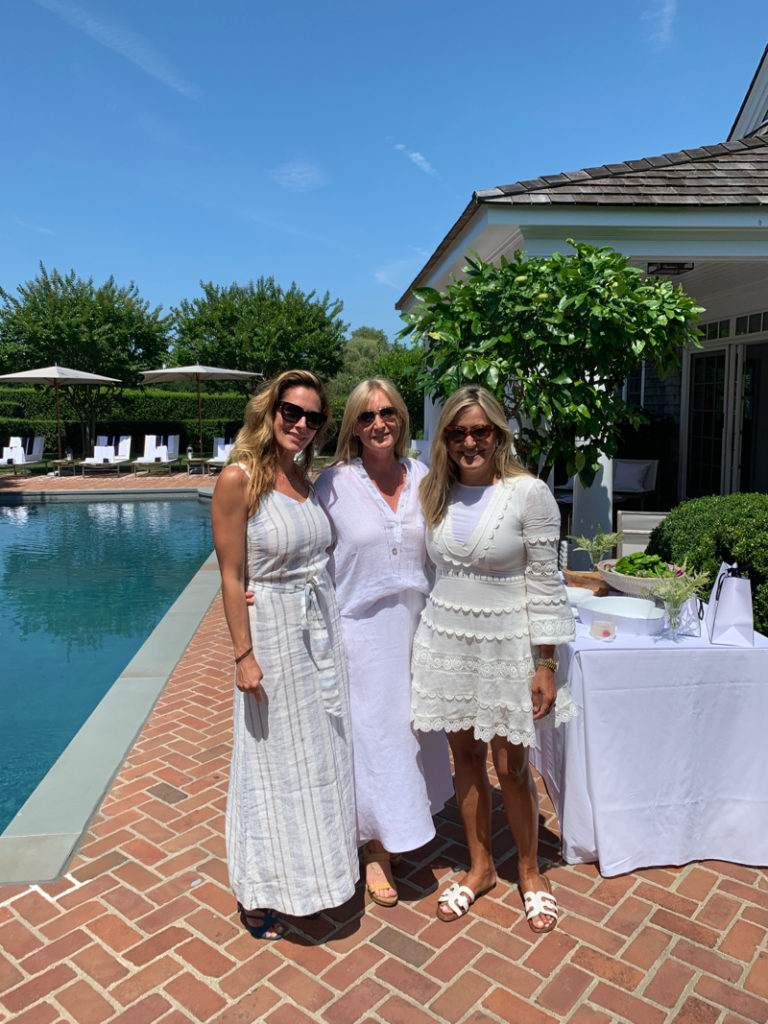 CC: And you're old friends with Marigay McKee [MM Luxe Consulting founder; Fernbrook co-founder; former Chief Merchant at Harrods; and former President of Saks Fifth Avenue].
CR: Yes, and obviously she has a long British history. It's really exciting to finally be here, to be opening in the Hamptons, which is an area that we absolutely love. And we feel it's a perfect place for White Company.
CC: Do you have a motto or credo, like a life philosophy?
CR: Less is more. Buy beautiful things that are beautifully made—and use and love them everyday. At home we talk a lot about 'don't save things for best.' Buy things that you're gonna love and use for today, tomorrow and forever. That's our mantra. And we try very hard. Everything is very natural, and has to feel wonderful. I suppose the other thing is that life is very hectic. What is it about white that's so special? It's beautifully calm. It almost has this sort of magical spa-like quality, which in our hectic world is a wonderful thing to live with. 
CC: And as a mother of four, how do you find balance? What do you do for mindfulness?
CR: As someone who became a mom while growing a business, it's quite a journey. It's a roller coaster. You make lots of mistakes along the way, and you get better at it as you learn and become more experienced. The children's things go on the calendar first, so I make sure that I'm there for everything that's important for them, and then work has to fit in around it. You have to take a very good, hard look at yourself, you have to work out what really adds value in the business, and then surround yourself with a fantastic team of people who are much better than you are. 
CC: Which charities are you most involved with?
CR: My main thing that I'm spearheading is the Change a Girl's Life campaign, which is for Prince Charles and for the Prince's Trust. And we are basically trying to bring together women who are successful in business and philanthropy  to help support our most disadvantaged women who really haven't had such a great start in life. I'm incredibly proud to be spearheading the Change a Girl's Life campaign. We're trying to galvanize successful women to help make it possible for our most disadvantaged girls to transform their lives. 
CC: Do you do a philanthropic cause with your company? Does a percentage of sales go toward the effort?
CR: We have our White Heart Foundation, which supports three different charities: Prince's Trust, A Place2Be, and the Women's Refuge. On top of that, I'm an ambassador for Modern Years, which is a support group for women in business and it's helping women who are starting on their journey. 
CC: That's wonderful. Thank you so much.