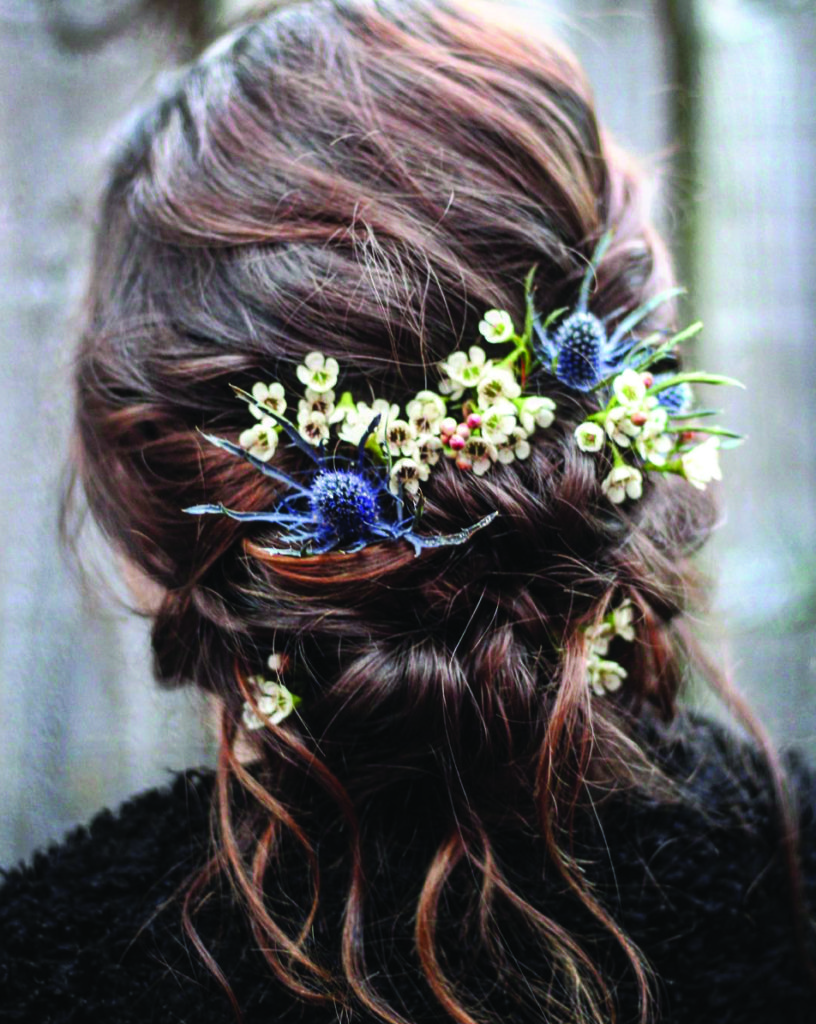 by Beth Landman
It may come as a surprise when you check the fine print, but many shampoos that are labeled as natural, even if they are found in health stores, contain sulfates that strip hair of natural oils that keep it lustrous, and are harsh enough to shorten the life of anti-frizzing treatments and color applications. There is a growing movement to make products without sulfates, and many salons and product lines, along with high-end hotels, are switching over.
Sulfates are the agents that create lather along with attracting dirt and oil, so shampoos without them can take a little getting used to. "I changed all our formulas but we have to educate our clients," says Paul Labrecque, who has salons on the Upper East Side, in the Core Club, in Palm Beach and in Philadelphia, and was a pioneer in removing sulfates—as well as carcinogenic parabens—from his entire line of products, including his Restorative Hair Wash and Color Preserving Hair Wash. "People notice the difference and they have to get used to fewer suds, but once they do, their scalps have noticeably less itching and flaking."
Sulfates can also increase breakage, according to Valery Joseph, who has salons in Midtown and on the Upper East Side, and whose Long by Valery Joseph products are sulfate-free as well as vegan. "My line is all about hydrating hair, and sulfates are a form of salt, which dries and weakens the hair," he points out.
Among the other sulfate-free shampoos available on the market are Natural:Luxe from Original Mineral, Peach Black Tea Anti-Shedding and Intense Volume Therapy Shampoo from The Mane Choice and Wen Cleansing Conditioner, along with shampoos from The Good Stuff, Unite and Phyto.
Ishi, of Salon Ishi in Midtown, which specializes in conditioning and anti-frizz treatments, suggests that if you are going to use sulfates, sodium laureth sulfate, made from plants, is preferable to sodium lauryl sulfate, which can be derived from petroleum. "Sodium laureth is a bit milder," he says. "We give clients the choice of sulfate-free or sodium laureth; we don't have any sodium lauryl in the salon."
Park Avenue dermatologist Dr. Anetta Reszko, MD, agrees the plant-based sulfates are generally preferable. "Depending on the formulation, they may have less of other byproducts of petroleum processing," she notes. "Some people are actually allergic to sulfates, so should stay away from them completely."
Not everyone is anti-sulfate. Sally Hershberger, who has a new salon at Hudson Yards, along with three others in NYC and two in California, maintains that while those who have had keratin treatments should avoid sulfates, for others there are distinct advantages to consider.
"Sulfates have gotten a bad rap over the years, but they can make hair more manageable and weightless," Hershberger maintains. "They can be extremely beneficial in the process of cleaning the hair and scalp, and will not damage color-treated hair, as long as the hair was processed in a high-quality fashion."