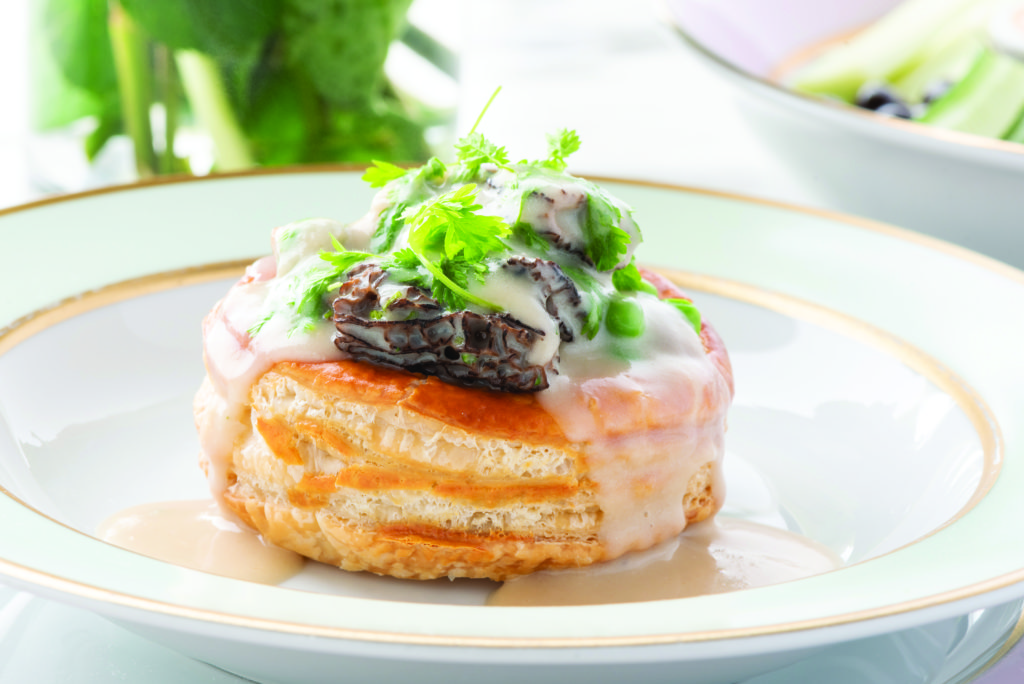 By Ray Rogers
History can change in an instant. For the hallowed French confectioner Ladurée, which first opened its doors in 1862, it happened with a DM on Instagram. Ladurée USA President Elisabeth Holder Raberin—whose family purchased the brand in 1993—came across visionary plant-based chef Matthew Kenney's Insta feed and "wanted to eat everything" on it, so she sent a direct message. Et voilà! A partnership was born, and within four quick months, Ladurée began offering vegan versions of many of their French classics, including French onion soup, vol-au-vent (in its new incarnation, the puff pastry is filled with morel mushrooms instead of chicken), and yes, those famed macarons. The Beverly Hills outpost is now entirely vegan. Purist spoke with Raberin and Kenney at the recent unveiling of the plant-based menu at Ladurée SoHo's garden terrace.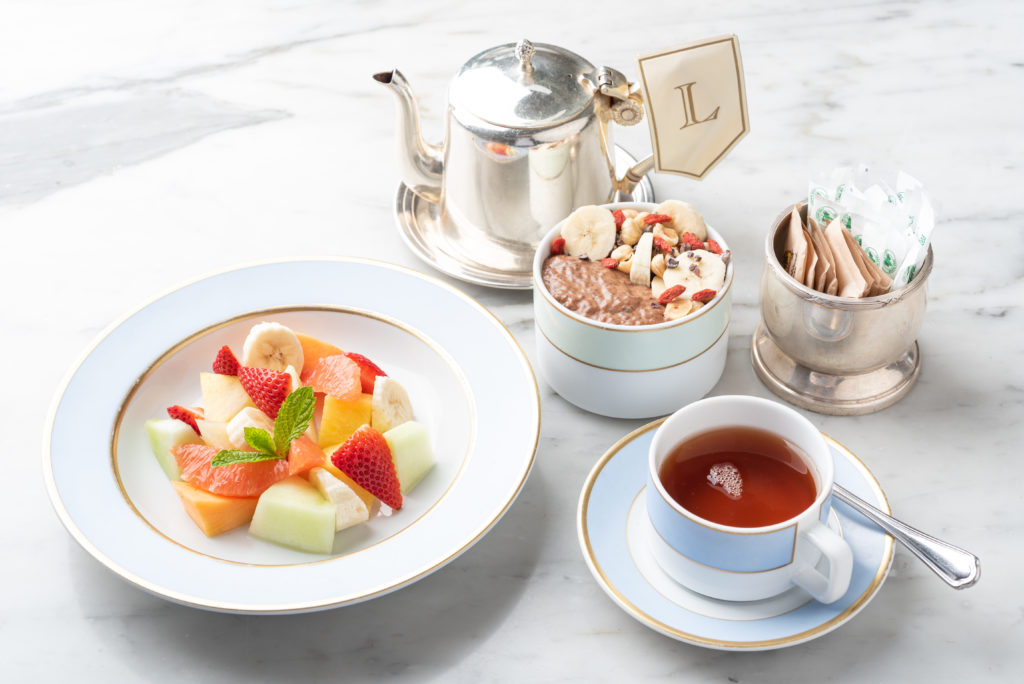 Ray Rogers: This is a big moment for Ladurée. What what was the impetus for introducing a plant-based menu?
Elisabeth Holder Raberin: I think it's a very big step. I cannot believe in a few weeks it happened with Matthew Kenney, because it was super fast. Ladurée began 150 years ago in France, and my brother [David Holder, Ladurée's CEO] and I have the responsibility to give some good food to our clients. I heard about Matthew, and I love the fact that he was trained in a French kitchen, in French cuisine, before he became vegan. I wanted to meet him, so I sent him a DM on Instagram and two days later we had coffee, and one hour later we made plans and we decided to work together.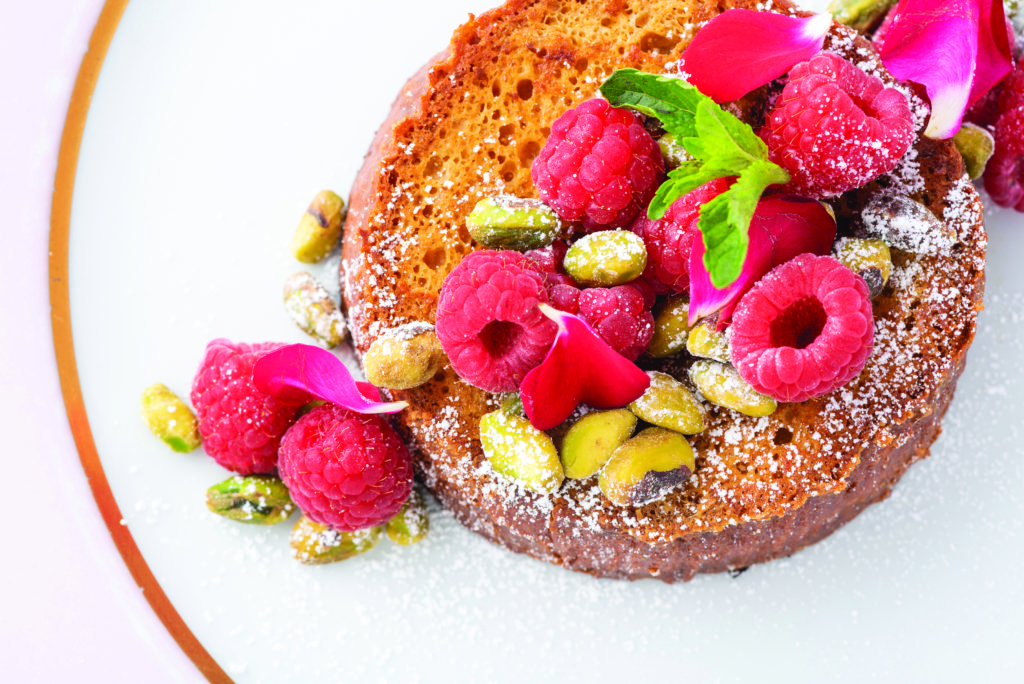 RR: This happened how long ago?
EHR: Four months ago. This is America; everything goes super fast. I have to say that between the team of Matthew and my team and our chef, there's such a beautiful energy. I really wanted it to still be Ladurée—the menu is still very close to what we have right now, but just in a new version. Everything he does is really good and sometimes even better than our regular recipe.
RR: It was your kids who first inspired you to look into more sustainable ways of working.
EHR: I have 10-year-old twins, and every year we do the French Halloween. Last year I was preparing everything, the décor, all the activities for the kids, sweet pastries, all very nice, with a spider and everything, cocktails, everything was super beautiful. When my children arrived before the guests, the only thing they told me was: "Mom, you used plastic—it's not OK!" And I was like OK, this is a generation that will push us, and I want them to be proud.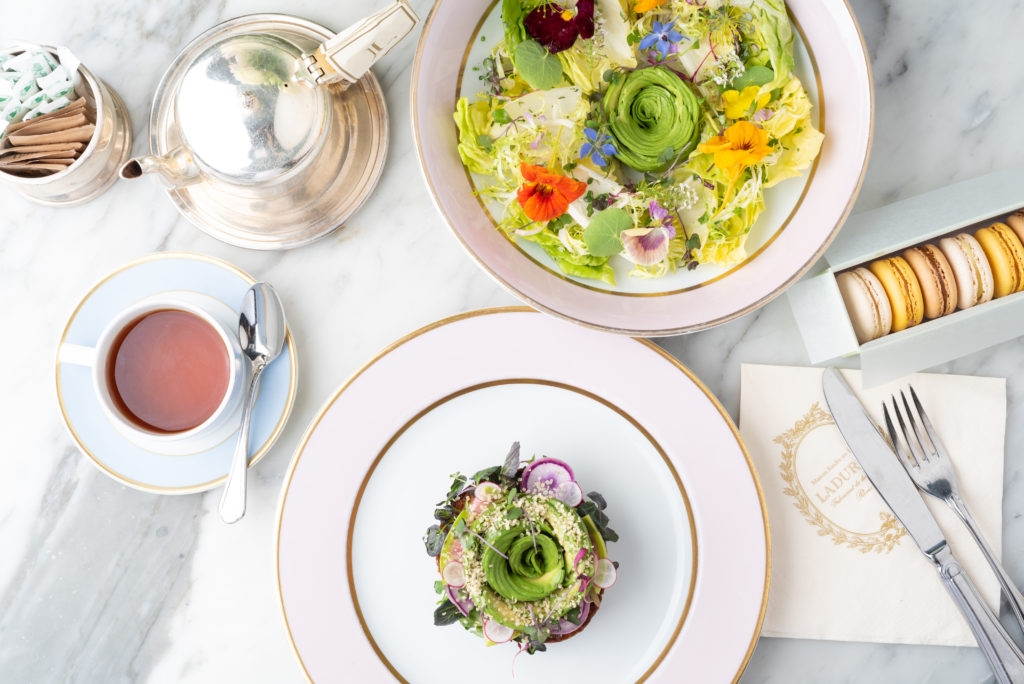 RR: The emphasis on sustainability goes beyond what's on the plate as well.
EHR: Yes, it's also about the packaging: We are launching the first biodegradable box, and we have a new tote bag in canvas. We are working on all of the raw ingredients and everything to be underprocessed and natural, the color of the food, everything.
RR: Matthew, tell me a little bit about the menus that you've created, your approach.
Matthew Kenney: Our approach was to really get inside the DNA of what they do. There was a lot of testing and adaptation. The goal is to keep the ethos of their brand 100 percent intact, but also give people plant-based options at the same time. So there was a lot of experimentation.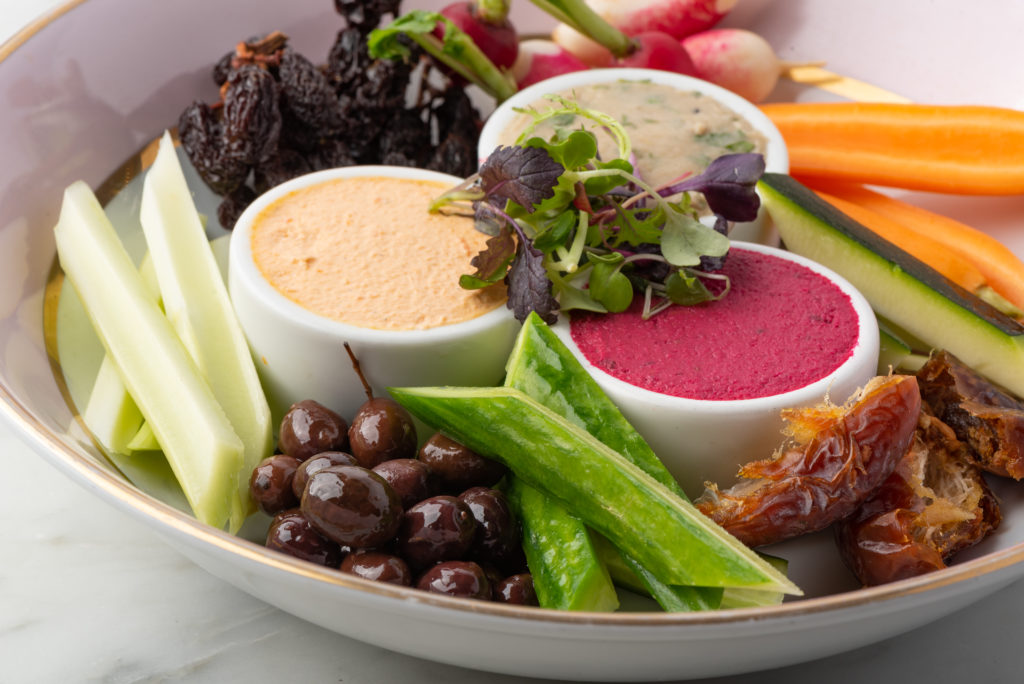 RR: Elisabeth, Is there one item you're most excited about?
EHR: When you taste the Ispahan [Ladurée's famed macaron sandwich], you close your eyes and you don't even realize it's vegan. laduree.us