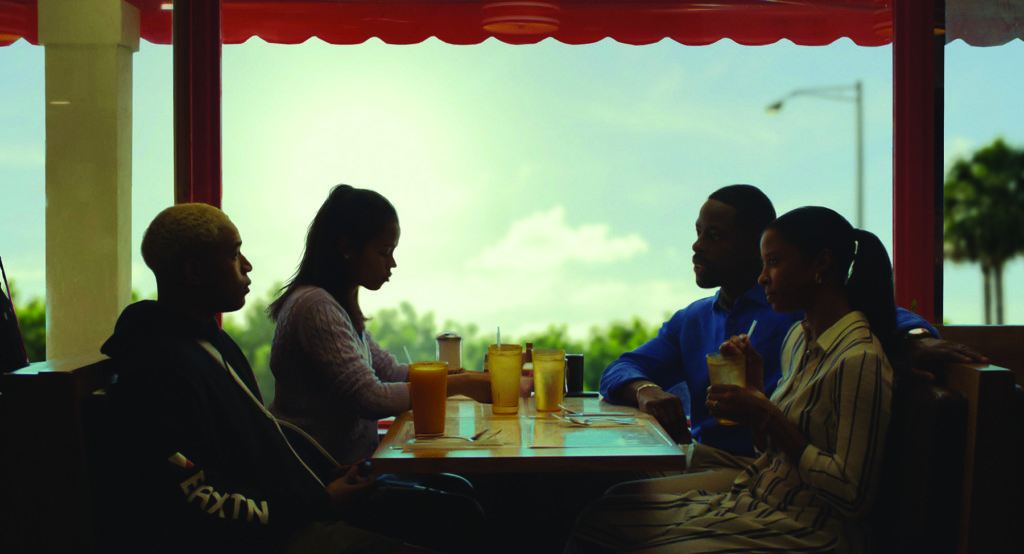 Ray Rogers: What kind of story did you set out to tell, and what do you think is resonating about it?
Trey Edward Shults: I wanted to tell a story that felt honest to a family experiencing tragedy and then trying to push through to healing, growth and forgiveness. If the story is resonating, I hope it's because it feels emotionally authentic, human and empathetic.
RR: What do you hope viewers take away from Waves?
TES: My favorite films or albums connect with me in an emotional and experiential way, but then they stay a part of me and I revisit them to discover new things. It'd be my dream if some viewers had that experience with the film.
RR: Was there any trepidation about tackling some of the big issues in this family drama?
TES: So much of what happens in the film has to do with things myself or my loved ones have lived through. First and foremost, I wanted to portray these experiences authentically. However, I did have trepidation about being a white male telling this story. Especially when dealing with race and where the domestic violence goes, I felt a tremendous amount of responsibility to portray all of these themes and circumstances as nuanced as I could, and that's why collaboration on this film was so huge.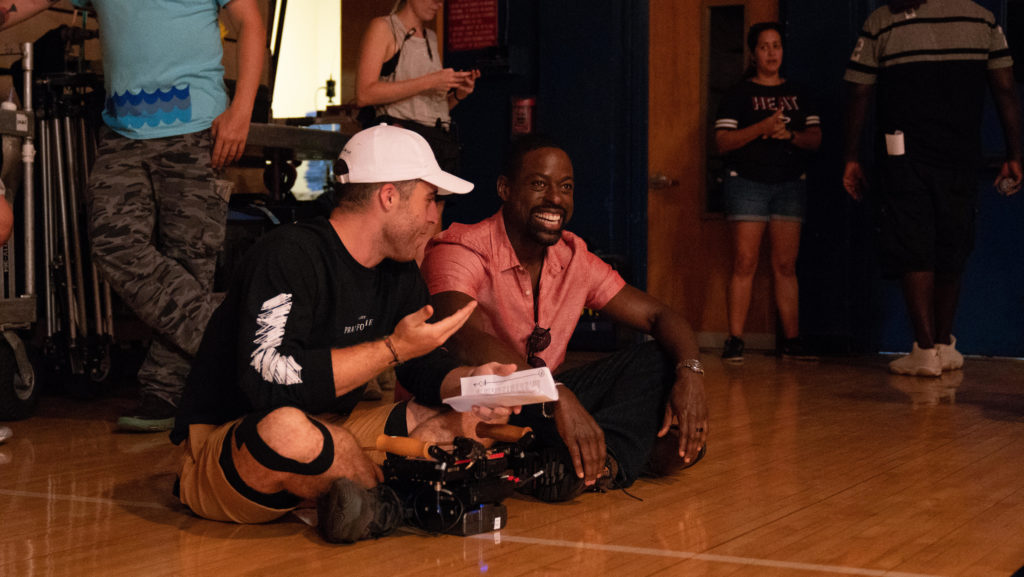 RR: What considerations went into casting this film?
TES: It started with Kelvin Harrison Jr. because he was the first actor who got a draft of the script. I believe he got a draft almost a year before production. We would do note sessions on the phone together. Breaking down the character and his family dynamics. We found similarities in both of our upbringings and incorporated the nuance of his own experience. Tyler is the heart of the first half of the film; we felt a tremendous amount of responsibility in making sure Tyler's character and arc didn't just become a cliché.
RR: What intrigued you about telling this story in two parts/halves, the first focused on the brother, the second on the sister, played by Taylor Russell, who is also getting raves for her performance?
TES: Tay Tay deserves all the raves in the world. The two-halves structure was one of the most exciting things about the film. I spoke about the structure a bit earlier, but it was something really exciting because I didn't know another film that goes to where this goes at the halfway point and then switches characters. It kind of felt like charting the unknown. We didn't know if audiences would go with it, but I do know audiences wouldn't if Taylor wasn't amazing. The two halves were always a huge part of the DNA of the film. The film is yin and yang. Highs and lows. Tragedy and beauty. Ultimately, it's about how in life, we are all connected by those dichotomies and that is beautiful.
RR: Tell me about your style as a filmmaker. The film's been described in terms like a dizzying sensory experience, assaulting/expressive, and so forth. How would you describe your style?
TES: I can't talk about any style I have without mentioning my amazing collaborators. A key one, who's been with me since my short film, is Drew Daniels. He's the director of photography. We have such a connected relationship and we think about film grammar in the same way. The style for Waves was to always put the lead character first, until their journeys and points of view break out to those around them. So all camera movement, lighting and aspect ratio is meant to draw you in to Tyler or Emily's journey. I wanted the film to feel expressionistic and natural. Melodramatic and real. Basically how life felt to me around 17.
Waves shows on Oct. 14 at 7PM at Guild Hall, and 7:30PM at East Hampton UA 1.