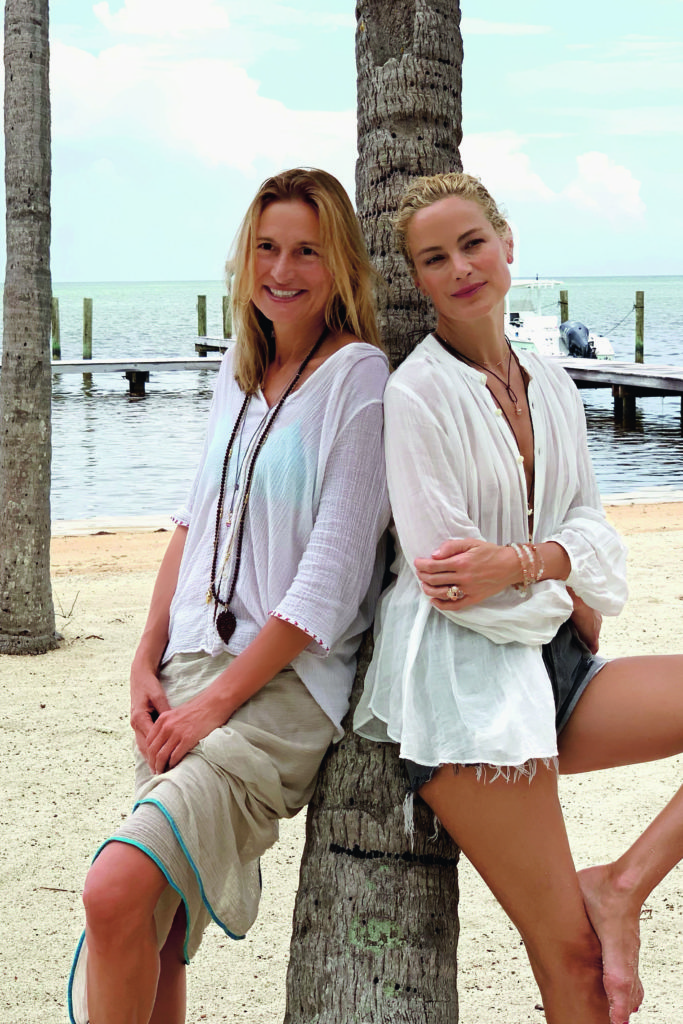 By Steve Garbarino
Fine jewelry designer Tamara Comolli calls home the village of Tegernsee, along the Bavarian Alps of Germany, first settled in the sixth century AD, the early Stone Age. Comolli refers to this town, surrounded by an alpine landscape and the village's namesake lake vistas, "the Hamptons of Germany." ("There are no motorboats, and you can drink the water from the lake," she says.)
One of Comolli's seven breezy, naturally lit jewelry shops (in Spain, Italy and Northern Ireland, among others) calls Southampton home. Though she has been in business for 27 years, this year the Hamptons shop celebrates a decade of offering Comolli's singularly fascinating necklaces, bracelets, earrings and rings. The kind of pieces you would wear in a string bikini at a privet-surrounded pool party, or with an evening dress at an elegant soiree. And the new face of the brand is uber-natural supermodel Carolyn Murphy, a Hamptons resident, who, like Comolli, grew up on beaches (in Murphy's case, often in Florida). The new ad campaign was photographed at the sublimely tranquil The Moorings, in Islamorada, Middle Florida Keys.
When Purist reached Comolli, she was driving to the airport, heading from Germany to the outskirts of Hong Kong, to do what she is most passionate about: getting "the get," excavating pink sapphires and emeralds for personal clients, visiting diamond mines, and culling the swine from the pearls among the fresh harvest of pearl farmers. "It's Candyland," she says, in her slight German accent.
Comolli's enthusiasm for the Indiana Jones "hunt" of her vocation is what helps make her pieces—granted, nearly all in the five-figure realm and up—gems of storytelling, keepsakes to be passed down from mother to daughter.
Her signature "drop" on most of her pieces speaks of a water drop, a leaf, an acorn, a heart, all elements of nature, with origins nodding to Asia and India. "Upscale hippie," it's been called. With the Hamptons, Comolli was drawn to its original roots: a barefoot aesthetic, untamed dunes, a fishing community. Friends introduced her to the village. She was smitten, seeing it as recognizable, and nostalgia-inducing, as her own jewelry.
"The DNA of the brand is the water, nature," says Comolli. And quality. "I was born in Munich. I have this German precision. People can feel it when they touch the jewelry. It is solid, has weight…the gems speak for themselves." tamaracomolli.com