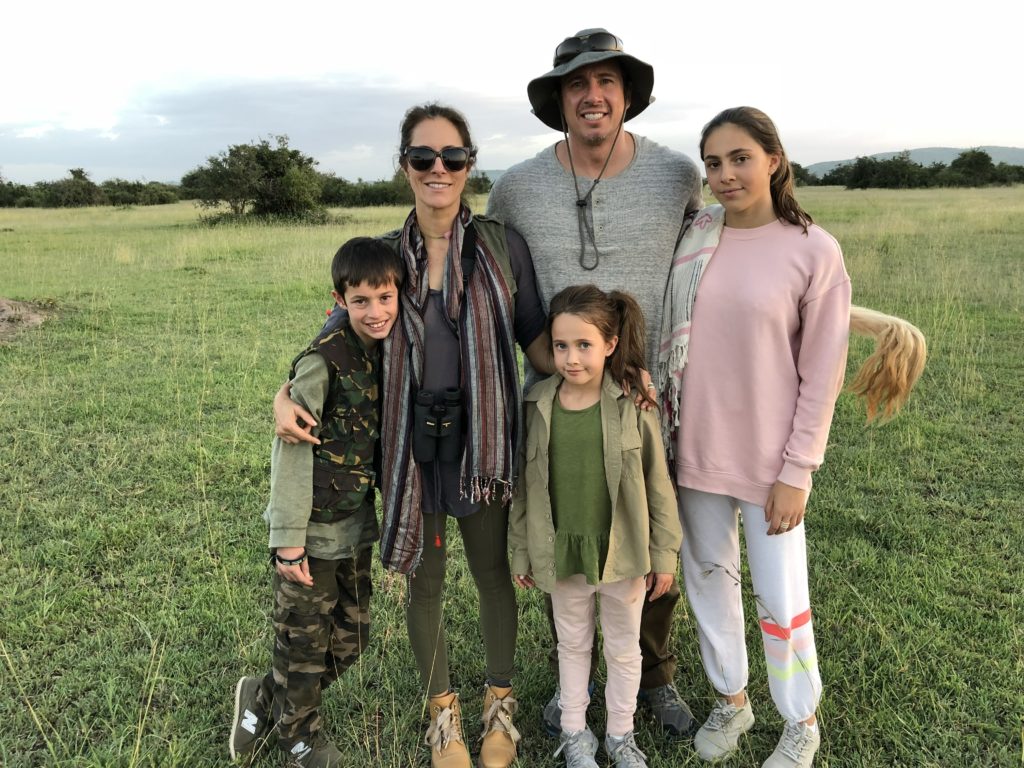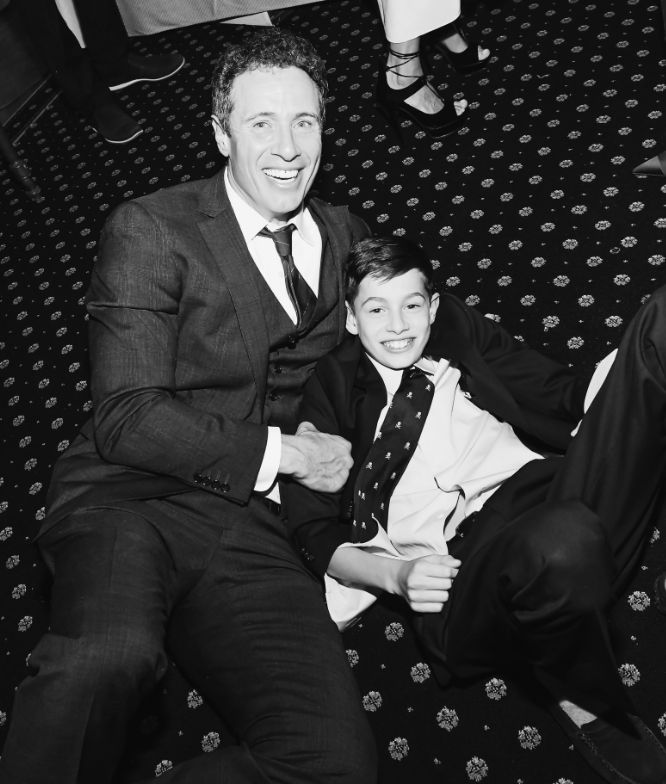 This plan was individualized for Chris based on his symptoms. As the symptoms change day to day, so do the doses and homeopathy. Dr. Linda Lancaster, who has a small clinic in Santa Fe, New Mexico, prescribes what resonates with the patient and is dedicated to the natural way. It is an integration of other elements he wanted to take, like Tylenol and Allegra-D.

Foods, herbs, homeopathy and vitamins are all part of taking care of the body in stressful times like this. I put together a stress-free diet this week that isn't taxing on the liver and doesn't consume energy necessary that's already needed to focus on fighting this virus and support the immune system. There are a lot of cooked foods like soups, lentil, chicken, legumes and vegetables. It takes a lot of energy to break down raw foods, especially when you're sick. Food is medicine!
Keeping one's spirits up is paramount; when you have any kind of a virus your will goes down (arsenicum alb 200c was used to mitigate this). Here are some simple things we did: When the kids and I sit down for dinner, we FaceTime him; we spend time outside when he's out in the sun; when he's indoors, the kids jump on the trampoline, which is situated so he can watch them play. Of course there are some friends who have been religious in their efforts to make him smile. The irony is that this is a virus of isolation, when in fact one of the best remedies for any illness is the simple outreach of love and humor.
Also important: breathing exercises–which he does five times a day—and walking around so the lungs keep working well. This is a virus that steals the oxygen and wants the lung tissue. Ventilators work for the lungs when the lungs can no longer work on their own—so it's necessary as a last resort to keep people alive. But it's so important from the beginning to build the immune system and oxygenate the body. These are remedies that were used to treat the Spanish flu. Dr. Lancaster operates on what resonates with Chris to create his protocol, and we continue to build his immune system with herbal tonics and good food.
We are using a few herbs that we know to be anti-viral. Some anti-viral medications can suppress the immune system, but we're using known herbs that boost the immune system. Dr. Lancaster kept her eye on what was happening in Italy (she is Italian); she got ahead of the curve with the help of her herbalist son, and started sending patients immune formulas to get their immune system in shape.
She also created a different formula for those who had already contracted the virus, by adding antivirals. The main one is andrographis—a Chinese herb used for flu and viruses; the formula also includes olive leaf—which is anti-viral and anti-fungal—and now oil of oregano. Chis is also taking anti-inflammatories like curcumin, which is found in turmeric.
The other part of this protocol is vitamins like vitamin C—6000 mg a day—which oxygenates the blood (the virus steals oxygen, so it's important to test oxygen levels with an oximeter). It's an alkalizing C, which is easy to digest. We are also giving him minerals like zinc—it is synergistic to what Dr. Lancaster prescribed for Chris, and it helps with his cough.
On top of this is homeopathy, which works according to the symptom picture. Potentized quinine (OXO–see Week 1 description); it's derived from the quinine plant and is also known as Peruvian bark. It is a natural antibiotic (and is being used in India with very good results). Unfortunately, OXO is not available over the counter and is only prescribed by a physician. I took OXO for my Lyme disease during my recovery. (The medicine hydroxychloroquine sulfate (Plaquinol) is a drug that many doctors are using for COVID-19, and although both are derivatives of quinine, it has a higher amount of quinine mixed with other chemicals and it can have side effects.)
This is not a universal protocol, as everyone has different symptoms, but a doctor should be consulted and a visit to a Chinese herbalist or naturopath could provide information. This information is also in Dr. Lancaster's book, Harmonic Healing, which came out last year. (The book was edited by Purist's wellness editor, Amely Greeven, who is also my cousin.)
Other homeopathics we are deploying:
Belladonna, for fever
Byonina, for a dry cough
Rhus tox, for aching in the muscles
Camphora, for shortness of breath
Respiratory Response, a tincture he took along with lomatium and olive leaf for their anti-viral properties
To his homeopathics Dr. Lancaster added:
OXO, increased dosage to 2 pills 3x daily. That's because doctors are finding that quinine potentially slows the breakdown of iron from hemoglobin and the resulting oxidative stress. OXO is an oxygenating formula that works on the liver, and in turn, on the blood that passes through the liver.
Add bryonia, for cough, 2 pellets
HOCl gargle, for throat
Briotech spray, for throat
I added OMO's Full Spectrum CBD to his nightly routine too
FOOD IS MEDICINE
Monday, April 6
FEVER 99 with an afternoon spike to 101.5, and an evening spike
Alternated belladonna, bryonia and Tylenol
Breakfast:
Ginger and lemon tea, steel-cut oatmeal with a dash of maple syrup, small cup of yogurt with blueberries
Lunch:
Power Greens soup from Organic Krush (see photo for ingredients)
Organic Chicken and spinach salad from Organic Krush with "green" dressing from Juice Press. (Use code PURISTJP to get 10% off your next Juice Press order online!)
Dinner:
Ginger and lemon tea, chicken soup (a natural antibiotic), roasted curried cauliflower
Bedtime:
Ginger and lemon water, full-spectrum CBD for pain and sleep, melatonin (1 tablet)
Tuesday, April 7
Started breathing exercises with an incentive spirometer
Breathing in the apparatus begins
FEVER 99 with an afternoon spike
Breakfast:
Lemon and ginger tea (real ingredients steeped for an hour), English muffin with almond butter
Lunch:
Lemon rasam soup from Tapovana—lemon (vitamin C), lentils (builds strength), ginger (reduces pain), black pepper (for lung and respiratory health), chili peppers (fights infection, inflammation, very high in vitamin C)
Bedtime:
Warm water, full-spectrum CBD, melatonin
Wednesday, April 8
NO FEVER
Breathing in the incentive speedometer improves (air flowing better to and from lungs)
Breakfast:
Scrambled eggs on seven-grain toast, lemon and ginger tea
Lunch:
Lemon rasam soup with couscous, turmeric beverage from Juice Press
Dinner:
Chicken soup, gluten-free pasta with turkey meatballs and organic tomato sauce; also added 3 pellets of arsenicum (to treat anxiety) and DGL (for digestion and as an antacid)
Thursday, April 9:
FEVER 99
Breakfast:
English muffin with blueberry jam and almond butter (he had a craving!), lime kombucha from Juice Press

Lunch:
Zucchini soup with organic chicken bone broth, acai bowl with blueberries from Juice Press
Dinner:
Fresh-caught scallops with turmeric, garlic and olive oil, sauteed spinach and broccoli, lemon rasam soup
Bedtime:
Turmeric and ginger tea
Friday, April 10:
NO FEVER
Breakfast:
English muffin with ghee, ginger tea
Lunch:
Lentil soup
Dinner:
Scallops with turmeric and ginger, steamed spinach and broccoli
Bedtime:
Ginger tea
Dr. Lancaster checked a sample of Chris' hair to provide an update and found he had low protein levels, exhausted adrenals, and high metals, which some believe can constrict the immune system. She changes up the homeopathics a bit with the addition of more C, zinc, adrenal support, hemp, an Osha cough syrup, baptisia for a low-grade fever, and the addition of more meat to this week's meal plan (to mitigate the low blood sugar that caused him to be dizzy a few days ago).
Saturday, April 11:
NO FEVER
Breakfast:
Coconut milk yogurt with blueberries, turmeric and ginger tea, pancakes and sausage a friend delivered
Lunch:
Dr. Lancaster's Passato di Verdure (churned vegetable soup) from her book; it includes kale, escarole, carrots, onion, shallots, garlic, celery and red chili flakes; ginger and turmeric tea
Dinner:
Taco salad, codfish, avocado, lettuce, salsa, corn, hummus, apple crumble
Bedtime:
Chamomile tea
Sunday, April 12:
NO FEVER in morning
100 FEVER in afternoon and evening
Breakfast:
Coconut yogurt and blueberries, English muffin with almond butter
Lunch:
Miso soup with shiitake mushrooms and scallions; guacamole and hummus with tortilla chips
Dinner:
Rack of lamb, mashed sweet potato, steamed asparagus, spinach and broccoli, apple crumble
Bedtime:
Chamomile tea
Besides the obvious social distancing and self-quarantine to limit the spread of this virus, here is some important information from Dr. Linda, some of it harder to do (not drink alcohol) than others (eat…well):
Wash your hands often

– The only way airborne viruses can get into your bloodstream is if they come in contact with your mucous membranes (eyes, mouth, nose etc.). After touching public surfaces make sure you wash your hands for at least 20 seconds before you touch your face.

Get plenty of sleep

– Sleep lets your body rebuild and keep your immune system strong.

Drink lots of water

– Eight 8-ounce glasses of clean water per day; a pinch of sea salt in the water helps with hydration.

Eat well

– Keep your body strong with vitamin/mineral rich vegetables, especially leafy greens, whole grains, legumes and lean meats. Fatty foods, such as fried foods, nuts and cheese, can slow down metabolism and compromise the immune system.

Avoid alcohol

– Alcohol can be an immunosuppressant, making you more vulnerable to viruses.

Keep active

– Exercise and breathing exercises oxygenate the body. A high blood oxygen level keeps viruses dormant.

Stay calm

– Practicing prevention is about making smart decisions to mitigate the risk and spread of viruses.
Thank you to our friends and family who sent things for the kids and for the future: my cousin Nina for the Juice Press smoothies, Robert Downey Jr. for the additional natural remedies like Lypo-Spheric vitamin C and B packets, and lung cleansing formulas, Chris Henchy for homemade pancakes on Saturday morning, Iysa Sternberg and Jen Brown for taco night, Eddie Burke for the ice cream, Molly for the gluten-free "Good Molly" cookies, Corey de Rosa from Tapovana for the lemon rasam soup, Marcy Warren for the meatballs, Fabrizio Volterra for the Campari (for a drink in the future), Mike Meldman and Lara Shriftman for the Casamigos tequila (also for the future), Karina Srb for shopping and cooking up a storm of delicious soups, and my parents and sister for the incentive spirometer for breathing exercises.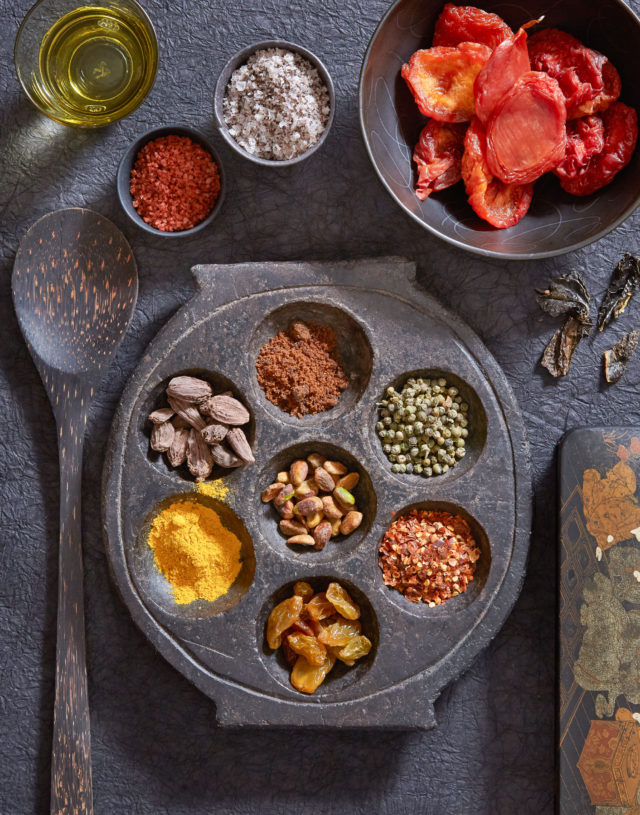 Lemon rasam soup, made with love by Corey de Rosa of Tapovana. This Ayurvedic specialty is filled with lemons for vitamin C; lentils for building strength; ginger for reducing pain and settling the stomach; black pepper for lung and respiratory health; chili peppers (also high in vitamin C) to fight infection and inflammation; and turmeric, which works to eradicate inflammation and depression.
.