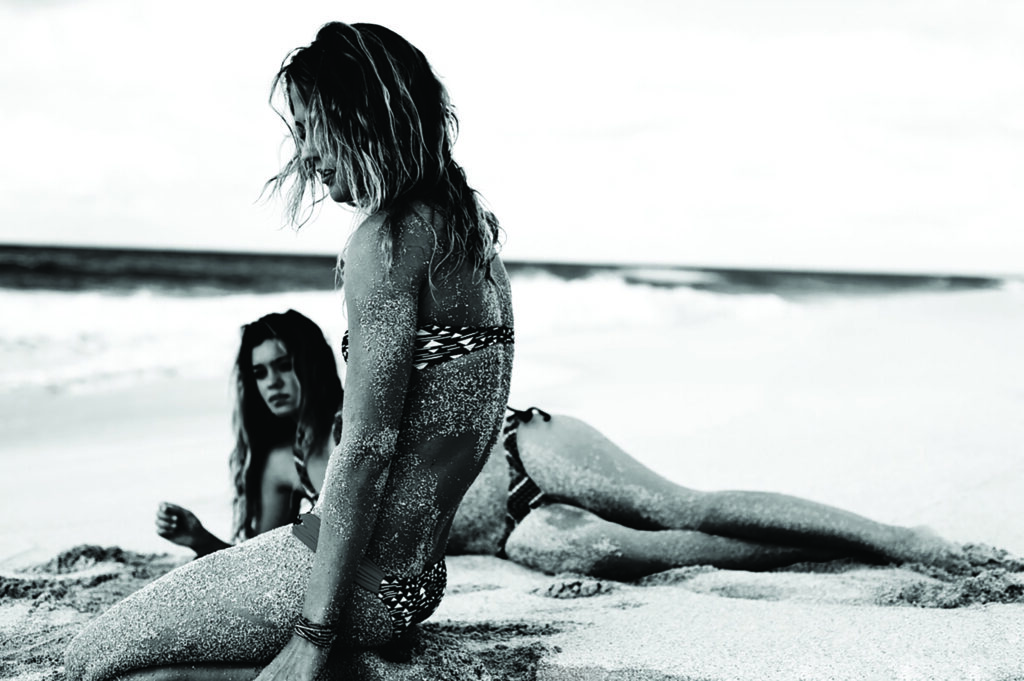 By Michele Shapiro
Roland Peralta, co-founder and chief innovation and product officer of the hair-wellness company Nutrafol, has endured more than his share of health struggles. In his early 30s, after launching a successful clothing company, Peralta was diagnosed with thyroid cancer. Shortly thereafter, he developed rheumatoid arthritis (RA), and was told he had a 30 percent chance of ending up in a wheelchair.
After selling the apparel company to his business partners, Peralta took a cue from his hero, Dave Asprey of Bullet Radio, and prioritized managing his health. "Having had cancer, I started biohacking by leveraging the power of botanicals and thinking differently—and understanding that Western medicine didn't have all the answers," he says. "It was focused on treating symptoms, not optimizing the body." Peralta dove deep into the latest scientific literature, researching the root causes of RA. He discovered that the few drugs available to treat the condition blocked a specific kind of inflammatory molecule, or cytokine, known as TNFa. "I thought perhaps there could be natural ways to block these cytokines," he says.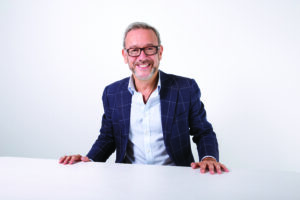 As it turns out, there are. Peralta learned that curcumin, an extract from the turmeric plant used in Ayurvedic medicine for thousands of years, is able to block the same cytokines as a biologic (a drug with biological sources). "Within weeks of using it, I started to feel better," he says. "Within months, my symptoms were gone."
Peralta also noticed a surprising fringe benefit: His hair was thicker, with baby strands growing where his hairline had receded. What he didn't know at the time was that the cytokines that biologics block to prevent inflammation are the same ones found in compromised hair. Once Peralta connected the dots, he got together with friend Giorgos Tsetis, a former model whose thinning hair led him to take medication with side effects that included a loss of libido. "Our friends thought we were crazy to compete with Big Pharma and the L'Oréals of the world," says Peralta.
Five years ago, they launched Nutrafol, which is now sold both online and in 1,800 U.S. physician's offices. "Our MO is to identify the most advanced version of therapeutic plants and include them in our products," says Peralta, adding that 80 percent of Nutrafol's client base is women. Since men and women have different biochemical needs, Nutrafol for Women contains a pharma-grade form of the medicinal herb ashwagandha, which research suggests can lower the hair-damaging stress hormone cortisol. Transition into menopause is accompanied by a quick decline in hormones like estrogen and progesterone, as well as an increase in testosterone, so the company has introduced Women's Balance, which provides extra support by way of ingredients like maca and astaxanthin, a powerful antioxidant.
Taking a holistic approach to hair wellness, Nutrafol offers new customers a free consultation with one of 13 naturopathic doctors on staff, who then generate an individualized plan. "There's a benefit to healing the whole body," says Peralta. "It's not just putting foam on your scalp. That's a Band-Aid. Fundamentally, the paradigm has shifted." Spoken like a true biohacker. nutrafol.com