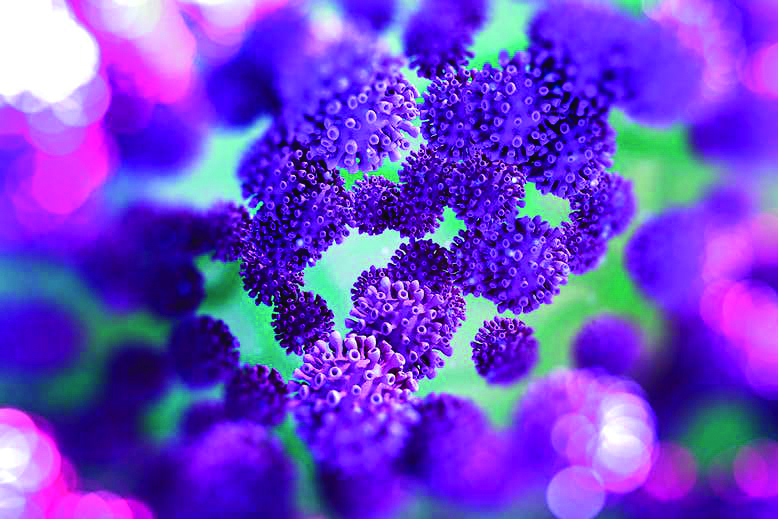 by Ray Rogers
PURIST: Tell us how you came to suspect you had the virus.
DR. PAUL JARROD FRANK: After the frantic work wind-down week of March 16, I was exhausted and not sleeping and stressed—I knew something wasn't right. I went home and put myself in quarantine, suspicious I may be sick on that Thursday; the next day I awoke with a
103.5 fever, which persisted for 12 straight days.
What did you do to beat the virus?
I couldn't do much other than let it take its unknown course. The first week I had only fever and terrible headaches. Neither my doctor nor myself were convinced it was COVID. At that time, the third week in March, no one knew the course of the illness was often in two stages. I stayed in isolation—just in case, and because I was too sick to leave the house and get tested. On day six I started having shortness of breath and a rapid heart rate. I knew then I was taking a turn for the worse and it was most definitely COVID.
Describe, from day to night, how you were feeling.
Mostly panic and anxiety. The fever was unrelenting and the breathing issue brought on the real anxiety. I didn't sleep more than two to three hours a night for two to three weeks straight, which exacerbated the psychological trauma and perspective. My vision and hearing was dramatically off, although my senses of taste and smell were fine. While living on Tylenol and Advil every four to six hours, there were few periods of relief—an hour or two here and there where I felt small bouts of relief. The nights were the most fearful, as the breathing was always an issue that kept me awake. On day 12, I started hydroxychloroquine. Within 24 hours my fever broke. Was it the medicine or just my time to improve? I will never know.
Now that you are a few weeks out of the initial recovery phase, how are you feeling?
I had two weeks of a nightmare illness, two weeks of an acute recovery phase and an additional three to four weeks of just a lot of sleep and a very slow, often frustrating, regaining of strength—enough to exercise and gain back the 10 pounds I'd lost. Now, at eight weeks since the start of it all, I am at 95 percent and ready to go back to work.
What remedies are you employing to rebuild your immune system?
I was taking a lot of vitamin C and D and zinc while sick. Currently my physician has me on NADH (nicotinamide adenine dinucleotide and hydrogen) for energy, turmeric extract as an anti-inflammatory and N-Acetyl Cysteine, an antioxidant.
What's the most important thing you want people to understand about this virus, from what you've experienced?
It is unlike any other infection they can get—and it is totally unpredictable how sick you can get. Being fit and healthy clearly was not protective for me.
As a medical professional, how do you envision the future of health care in a post-COVID society?
Health care will be reprioritized and taken more seriously—the days of going to work or school with a fever and a few Advil are gone. Or traveling when you don't feel well.
What advice do you have for infected people, or the families of those who are infected, who are dealing with depression and anxiety?
Depression and anxiety are absolutely normal and part of the recovery. Be patient with yourselves; no matter how sick you got, it is an exceptionally long recovery to 100 percent. Don't be afraid to share your concerns.
How will having gone through this experience affect the way you do business when we are allowed to reopen?
The good news is that I am a medical professional and my staff is used to universal precautions of sterility and cleanliness in my office, which is also an accredited surgical facility. Clearly the number of patients seen will be fewer at the start. I do believe that ultimately I will be able to function to capacity while maintaining a safe environment for patients and staff, as I always have in the past. pfrankmd.com