Entrepreneur and car enthusiast Mark Lieb has put his pristine collector's garage on the market. Though his fleet of 15 vintage automobiles will be transported elsewhere, Lieb hopes to pass on the custom-built space to a buyer who shares his passion. The approximately 2,640-square-foot gallery can hold 12 to 14 cars, and is outfitted with three C.H.I. overhead carriage garage door lifts and a Morton Energy Performer steel-lined interior.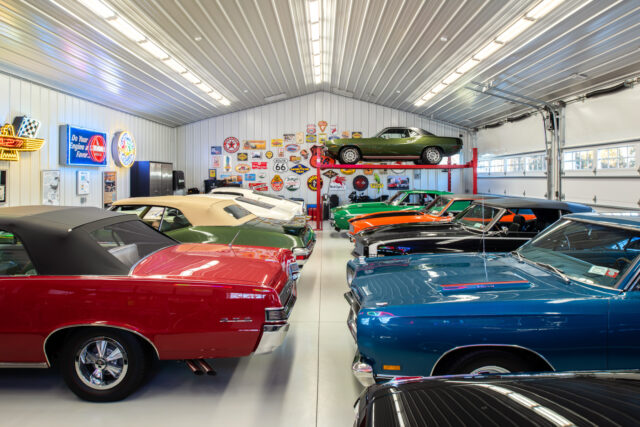 Thoughtfully designed with custom Baldhead cabinetry, a sitting area with cable and internet capability, a stacked washer/dryer, and polished concrete flooring, this facility intertwines luxury and functionality.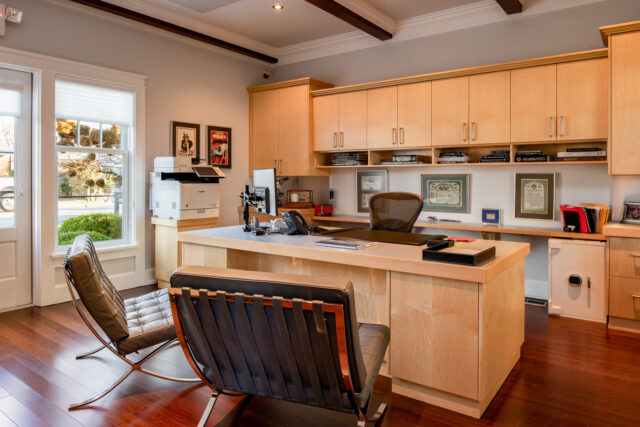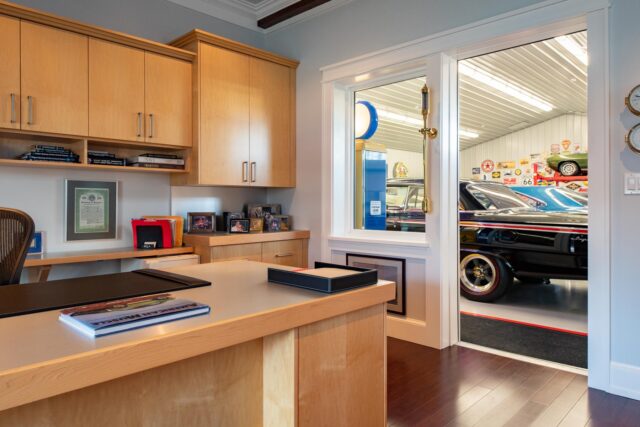 An office space—about 432 square feet—sits beside the auto gallery, featuring a wine/beverage bar, half-bath, elegant cabinetry, a safe, and windowed access to the adjacent gallery. The property was once residential and has since been transformed for commercial use, though the quaint cottage exterior has been preserved.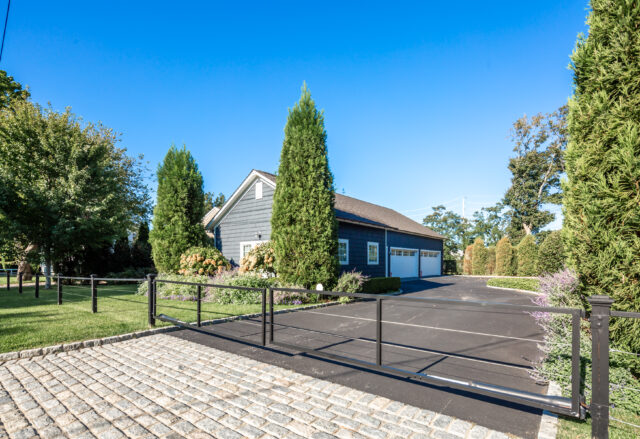 Upgrades include a secure gated entryway, Nichiha certified-green exterior, frostproof hose hookups and backup generator, all on manicured grounds in the bustling epicenter of East Hampton. Designated as a light-industrial commercial zone, this space can be easily adapted to fit the needs of other qualified business usages, such as an exercise studio or art gallery.
Offered for $2,750,000 by Patricia Wadzinski through Sotheby's International Realty Inc. 8fresnoplace.com