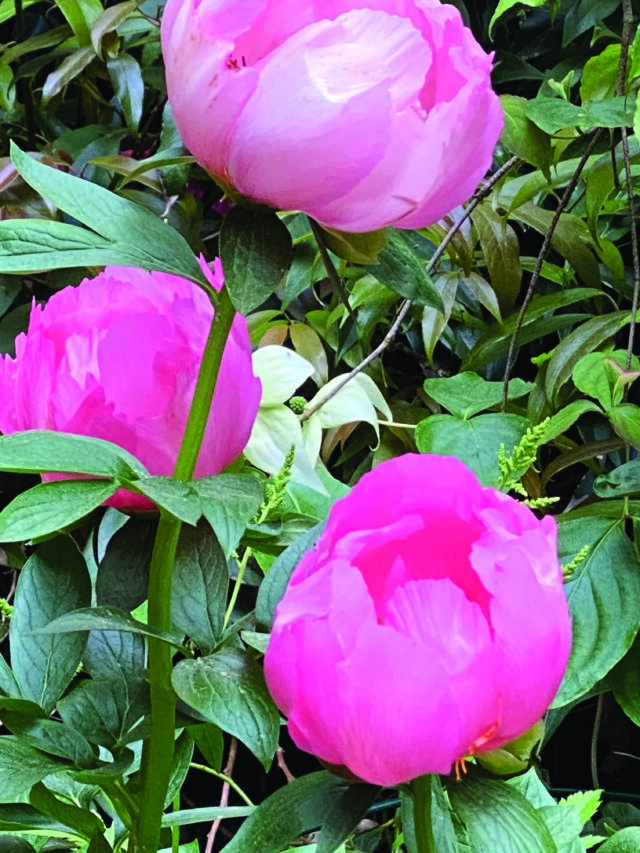 By Roxine Brown
I feel blessed to be in a profession that allows me to be outdoors and part of the wondrous world we call nature. The sounds, smells and visual candy provided by nature have been my support system during these turbulent times. The excitement of spring coming to life, with its vivid colors of fresh growth, gives us hope for rebirth. The fragrance of the first blush of lilac, the scent from a tomato plant left on the hands—nature's imprints remind us of the genuine pleasures of life, grounding and nurturing us back to our spirit.
This is a year like no other. Kitchen gardens are more popular than ever. Not only are we growing herbs of all types for seasonings but also carrots, radishes and microgreens from seeds; tomatoes, cucumbers and many different types of peas and beans, including soybeans (harvested immature for edamame), snap peas and long beans. It's not just food that these gardens produce, but also needed interaction within the family. One of my favorite preparations I have shared with others over the past months is a vegan cream of cauliflower soup, made with cauliflower, leeks, olive oil, vegetable broth and raw cashews.
We have also seen homes that once were part-time, second residences become primary ones. This has created the desire to expand exteriors and have more beauty to enjoy. Trees and flowers give us a sense of wonder as we watch them evolve. This is the enjoyment of new full-time residents: seeing the beauty of nature's transition from season to season.
We live in a very special place in the world, one that can expedite and support the healing process. Even without all of the amenities currently available, we still have everything we need to survive and thrive. harmoniainc.com