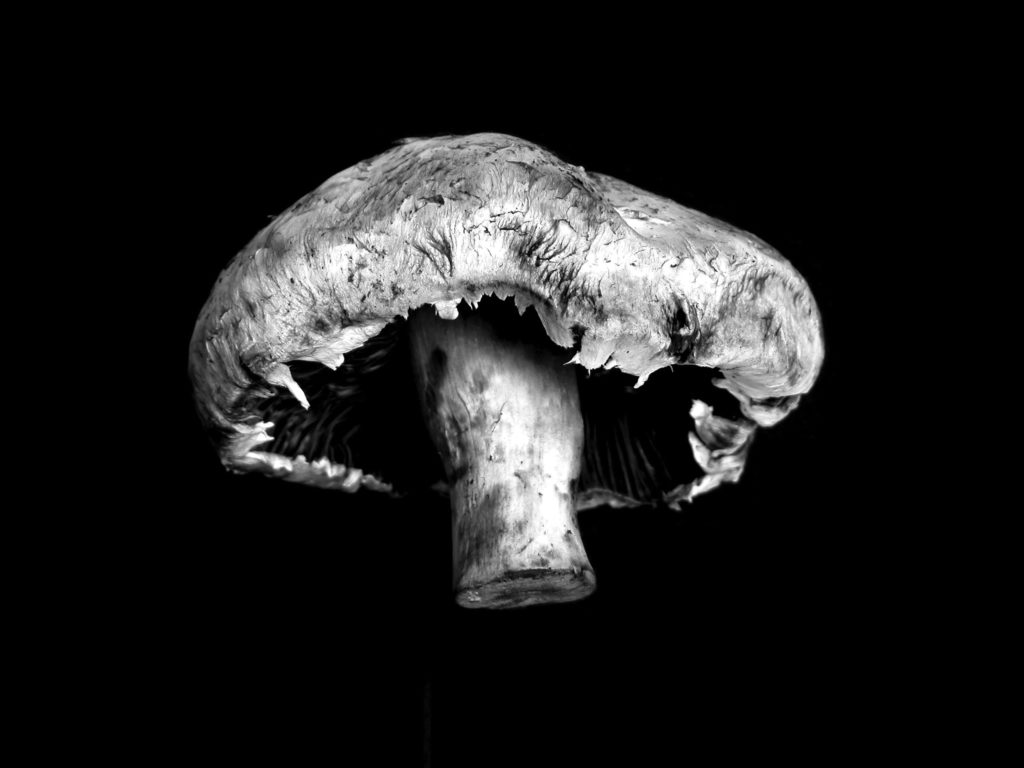 by Aaron Rasmussen
Adaptogens are back on the rise. These medicinal super-herbs and mushrooms, which do everything from improving overall immunity and hormonal balance to fighting stress and brain fog, have been commonplace in Chinese and Ayurvedic medicines for thousands of years. Now adaptogens and their benefits are gaining traction here as well.
"They're a great new-old addition to your wellness routine—adaptogens are nontoxic, non-habit-forming and safe for long-term use," says mushroom expert Tero Isokauppila, the Finnish founder of Los Angeles-based Four Sigmatic.
As the name suggests, adaptogens respond to the body's needs with general, nonspecific effects. "Adaptogens help you find balance because they are bidirectional, meaning they can calm the activity of hyperfunctioning systems or strengthen the activity of low-functioning systems," explains Amanda Chantal Bacon, who started the popular holistic lifestyle brand Moon Juice in LA. "Adaptogens are vital to self-care, for increased strength, health, calm and resilience."
Several trusted companies offer scores of adaptogen options, but with the help of an herbalist or naturopath, figuring out which ones to try doesn't have to be a daunting task. They are generally available in capsule or powder form and easily blend into tonics, elixirs, smoothies, meals and even morning coffee. The beauty of being introduced to adaptogens today, notes Isokauppila, is that although some of these medicinal herbs and mushrooms can be bitter in taste, "there are now very accessible and delicious ways to try them out," by way of adaptogen-infused chocolates, snacks, teas and lattes.
For best results with adaptogens, say experts, consistency, not quantity, is the key. And there's no need to be afraid of taking the wrong ones, since any adaptogen the body can't utilize will be expelled from the system. As your daily needs change, so can the adaptogens you use. "Tune into how you want to feel and figure out what your unique stress response looks like," says Bacon. "I recommend listening to your body and evolving your habits accordingly."
What's Right For You?
Experts weigh in with medicinal herb and mushroom recommendations.
For newbies, Tero Isokauppila recommends starting out with reishi, tulsi and panax ginseng. Reishi, known as "the queen of mushrooms," has been shown to support sleep cycles and "can help you relax and chill out," Isokauppila says. Tulsi, also called holy basil, is an Ayurvedic herb that supports the whole body and "is well known for its effects on your circulatory system, hair, nails and hormone function." Panax ginseng is a root known to promote and sustain natural energy levels.
Nitsa Citrine, creative director of Santa Barbara-based Sun Potion, has said she likes starting the day with a Yin powder blend that contains calming reishi; ashwagandha for hormone balance and stress relief; and Ho Shu Wu, which benefits the kidneys.
For more advanced adaptogen users, Moon Juice's Bacon suggests shatavari, amla and rhodiola. "I love Shatavari because women can take it in every phase of life for hormonal balance—it wakes up energy and is a powerful adaptogen for reproductive health," she says. Amla preserves natural collagen by fighting oxidative stress, among other functions, and rhodiola, says Bacon, "helps power up the mind and body, increasing focus and energy and clearing up brain fog.