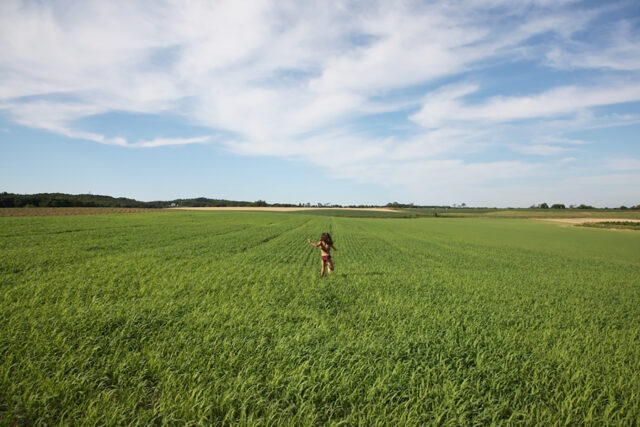 By Julia Szabo
With COVID-19 virtualizing gatherings large and small, from work meetings to weddings, not-for-profit groups must devise innovative ways to keep their followers connected, safely and securely. The Ellen Hermanson Foundation gives creative new meaning to "social distancing" by continuing the annual Ellen's Run 5K, a beloved Hamptons fundraising tradition. Participants in this year's competition are invited to "Chart Your Own Course," supporting the race to beat breast cancer by running or walking 3.1 miles anytime, anywhere. Instead of pounding one path on a designated morning with 999 other runners, follow your solo circuit between Sunday, August 16 and Monday, August 31—or take it easy by spreading out your fun run over those days.
The Ellen Hermanson Foundation is committed to empowering people affected by breast cancer, helping patients and their families cope with the physical and emotional aspects of the disease, and providing access to state-of-the-art care at Stony Brook Southampton Hospital's Ellen Hermanson Breast Center. Athletes may take a rest before an endurance run, but "breast cancer doesn't stop because we're in the middle of a pandemic, and neither will we," promises the group's founder and president, Julie Ratner, a seasoned marathoner and elder sister of the foundation's namesake, an intrepid journalist, activist and cancer warrior who passed away at age 42 in 1995.
The following year, Ratner—who has completed races in London and New York City—was speaking about her sister with a friend, who said, "'You need to honor her'—but I didn't know what to do, until my friend added, 'You run marathons.' All I knew was signing up, getting my number and showing up at the starting line. I had no idea what goes into producing a run." Three months later, in August 1996, the starting gun fired as more than 500 Hamptonites began competing at Ratner's tribute to her sister: the very first Ellen's Run, which has since grown to one thousand participants. Although not a runner herself ("My sister was a klutz," Ratner recalls with a laugh), Ellen often cheered on her athletic sibling. "She was an extraordinary advocate for women, especially women with breast cancer."
The battle against cancer is an ultramarathon, so the foundation created in Hermanson's honor goes the distance, supporting cancer warriors long after the euphoria of "runner's high" fades. The year-round program Ellen's Well is a wonderfully thoughtful resource that offers free individual, group, couple and family therapy; mindfulness-based stress reduction, boxing and Reiki; plus free mammograms, MRIs and transportation assistance to get patients to their medical appointments. Nobody is turned away for lack of insurance.
Among the foundation's high-profile supporters—who all rallied for the 25th Summer Gala, celebrated last month (how else?) virtually—are Hillary Clinton, George Stephanopoulos, Fran Drescher, Toby and Itzhak Perlman, Kristen Dahlgren, and Dr. Larry Norton of Memorial Sloan Kettering Cancer Center. "There were so many times when I could have used Ellen's physical presence in my life, to help me through stuff," Ratner concludes. "With this run, it's as if she's with me. My sister's life mattered, and still matters, beyond the 42 years she lived, because of what we're able to do in her name." ellenhermanson.org