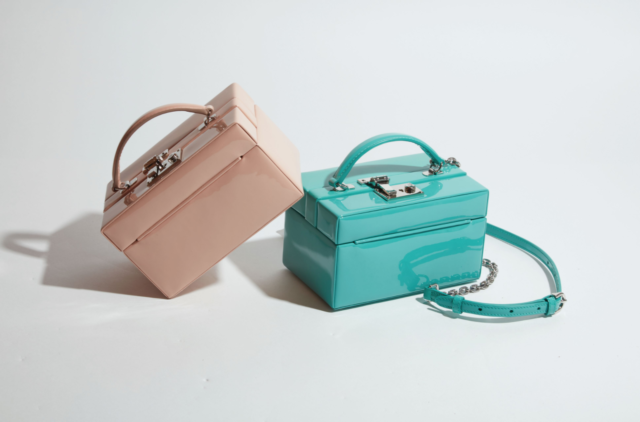 By Gabrielle Echevarrieta
Since 1845, a singular passion has run through the Mark Cross brand: the creation of luxury goods for the modern traveler. Mark Cross was initially established as an equestrian outfitter and later acquired by Patrick Murphy, who developed the brand in tandem with the rapid technological developments of the early 20th century. As automobile and aircraft travel replaced the horse and buggy, saddlery was swapped for luxury accessories that incorporated fine china and crystal from abroad.
Driven by a shared wanderlust, Patrick's son Gerald and his wife, Sara (whose family once owned the property where The Maidstone Club in East Hampton now sits), explored the globe together, soaking in the aesthetics of exotic nations and befriending renowned creatives like Ernest Hemingway, Pablo Picasso and F. Scott Fitzgerald. They weaved the spirit of adventure into the brand's vision, expanding the collection to include luggage and jeweled evening bags. "They had a lifestyle everybody dreamed of. It was bohemian, it was chic, sophisticated and fun," says Ulrik Garde Due, president and CEO of Mark Cross. "This was reflective of what was found in the offerings of that time. A very large, eclectic gathering of styles." The brand's space within the pop culture ethos was secured when Grace Kelly sported a Mark Cross Rear Window Leather Overnight Case in the 1954 thriller Rear Window. A replica of the case is still sold today, and the iconic box silhouette continues to influence contemporary creations, such as the vibrant Grace Cube Bag and ultra-modern Grace Plexi Box Bag.
To celebrate the 175-year milestone, Mark Cross has unveiled the 1845 Mini Trunk, a collection of 20 one-of-a-kind handbags. Slated to be unveiled at the World of Mark Cross pop-ups in Hong Kong and Shanghai, the 1845 Mini Trunk features modernized solid brass, light gold-plated lock hardware and sustainably made upcycled leather. Inspired by a 1904 ad of a top-opening trunk packed with handy travel accessories such as tiny manicure items and a sewing kit, the Mini Trunk emulates this fusion of function and fashion. "Mark Cross is the American abroad," says creative director Sean Mathews. "We keep the spirit of travel in mind. Finding out what is needed for that specific experience and supporting everyone as they move around the world."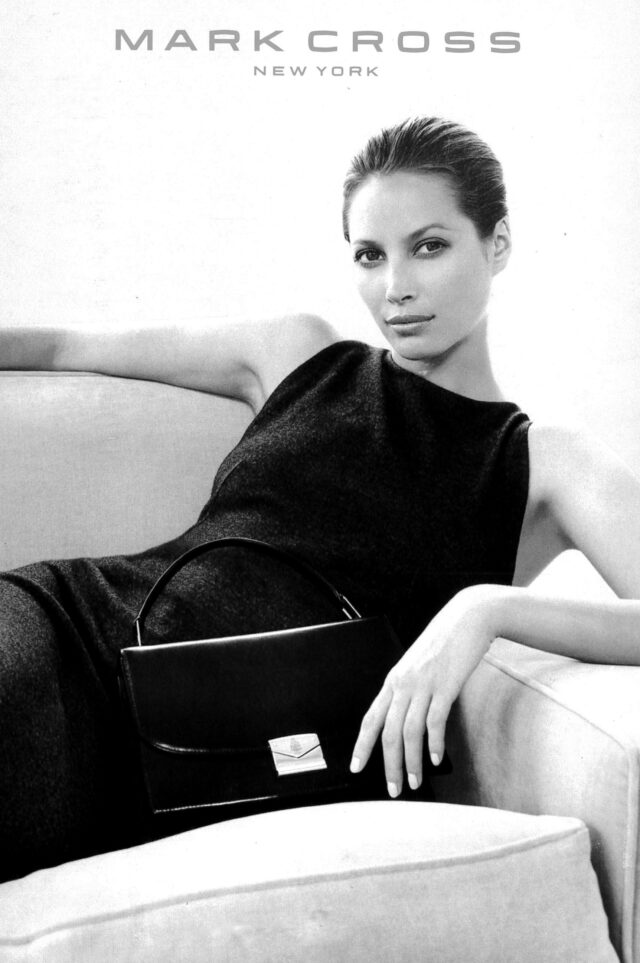 Current sustainability efforts are intertwined with the philosophy that durability is synonymous with luxury. This shines through in the All Vintage collection, an assortment of vintage items that features one-of-a-kind pieces from the late 1800s through the 1990s, including an ornate floral suitcase and alligator skin handbag. Swapping fast fashion for secondhand and upcycled pieces decreases the worldwide textile demand, meaning fewer resources are used and wasted. "We always make products that can be resold or cherished from generation to generation," says Garde Due. markcross.com