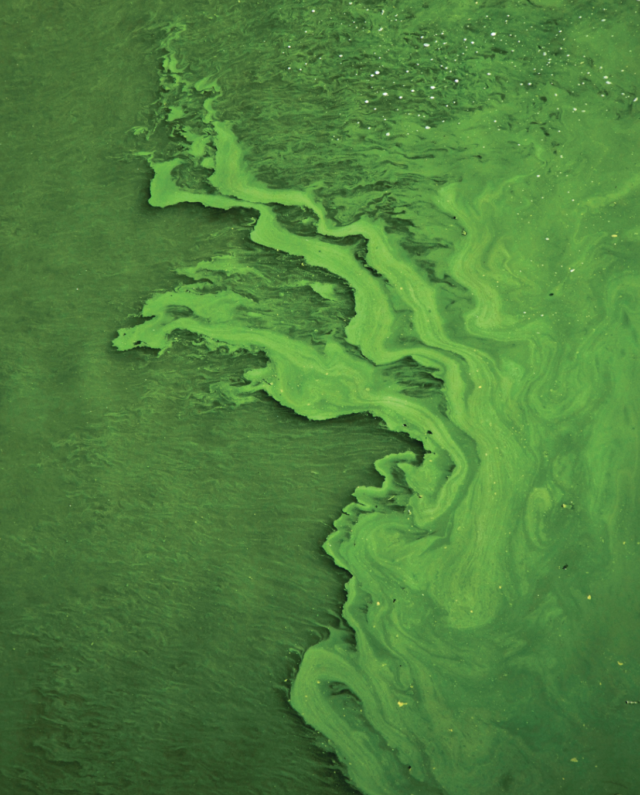 By Julia Szabo
Trying to stay one step ahead of COVID-19, more American urbanites are eyeing less-densely populated regions of the country. In New York, city dwellers are steadily relocating—temporarily or permanently—to the Empire State's easternmost county, Suffolk. Home to the Hamptons, among other desirable suburban communities, Suffolk County offers ample room for social distancing. Unfortunately, it has a serious pollution problem. Residents are now making it their mission to achieve peace of mind about what they breathe and drink.
One NYC-to-Suffolk transplant, Perry Gershon, a former Democratic candidate for New York's 1st Congressional District, relocated to the South Fork more than two decades ago. In June of this year, he penned an impassioned op-ed piece for the Long Island Press that pulled no punches: Citing statistics from the American Lung Association (ALA), which annually assesses the state of America's air, he wrote, "The ALA just gave [Suffolk] their lowest mark—again. Our county earned a 'grade of F' for air quality—indicating a spike. Under the category of ozone (the bad, ground-level sort, not stratospheric 'hole' type), we suffered 29 so-called 'orange days,' which is 'unhealthy' for sensitive populations (e.g. young, old or confronting heart, respiratory, diabetes and related health issues)," the letter continued. "We suffered two 'red' days, completely unhealthy for anyone who breathes!" This information is doubly alarming when we consider how COVID-19 attacks its victims' ability to take in air.
To be fair, "Suffolk County always fails the air-quality test for ground-level ozone. This is largely due to the number of cars on the road—we are an island that loves our cars," says Adrienne Esposito, co-founder and executive director of Citizens Campaign for the Environment, a statewide organization headquartered on Long Island, that's been fighting to protect drinking and coastal water for more than three decades. "The problem isn't limited to Suffolk—it's associated with any high-density population with a lot of cars," Esposito adds. As for improving the air, "the best thing we can do for our air is more public transportation, which will alleviate the need for so many cars on the road. We need to develop more convenient and cost-efficient public transportation systems. I'm a big fan of the Hampton Jitney, which alleviates some of Suffolk's traffic burden. The only other way out to the East End is by car, train—which takes two hours—or, God forbid, helicopter, and we're trying to stop that."
"Air pollution is more of an issue in cities," says Joan Leary Matthews, a senior attorney at the Natural Resources Defense Council (NRDC), and former director of the Clean Water Division of the U.S. Environmental Protection Agency's Region 2 during the Obama administration. "You get a hot, muggy day and you can have ozone pollution—the street term for that is smog." Esposito and Matthews also agree that the main problem facing Suffolk County is water pollution. "Right now, the greater concern is our drinking water: quality and quantity," Esposito explains. "Long Island is a sole-source aquifer, which means 100 percent of our drinking water comes from underground. We have literally 3 million people living on top of our drinking water source."
That's scary enough, but there's more. "Over 70 percent of Suffolk County doesn't have sewers, so the waste mixes with our ground water. In addition, any industrial or homeowner activity, such as the application of pesticides or dumping toxics, will eventually leach down into our drinking water system. We have a very vulnerable and complicated drinking water challenge. A multitude of toxic chemicals can be found in our drinking water; some are regulated, and some are not yet regulated by state and federal agencies. We've made a lot of progress over the years, but there's a long way to go."
Suffolk is an agricultural county, so runoff from the pesticides used in farming is absorbed "into the wells and waterways, and down into the aquifer," explains Matthews, who is also the NRDC's head of the Urban Water Management team. "Nitrogen from sewage is also a problem for Long Island's water," she says. "Suffolk County has an aggressive program for homeowners to install nitrogen-removal systems for wastewater. In addition, other toxic chemicals have been detected in Long Island drinking water. PFOA and PFOS are two of a class of unregulated chemicals, aka 'forever chemicals' because, Matthews adds, "they don't break down easily and can accumulate in people's bodies. They're also highly mobile and spread quickly in the environment, so they're found in our air and drinking water, and can be harmful even at extremely low doses. These chemicals have been detected in the drinking water of several Suffolk County communities including Hampton Bays, Southampton, Gabreski Airport in Westhampton Beach, and Yaphank." In addition to PFOA and PFOS, there is also "the now-famous 1,4-dioxane," Esposito adds. "These chemicals are very toxic: all carcinogens that cause neurological disorders. The PFOA and PFOS are so toxic they are actually measured in parts per trillion. Due to CCE's work, the state has embarked on setting drinking water standards for these three chemicals." Those standards came out on July 30. Find them on CCE's website, citizenscampaign.org.
The challenge for Long Islanders now, say experts, is to be good stewards of drinking water, to avoid the use of pesticides, to hook up to a sewer where it's available, and to replace antiquated septic systems and cesspools with innovative, alternative systems that remove nitrogen. "It's the year 2020, and Suffolk County has to progress and treat our sewage," Esposito explains. "We can't allow our sewage to continue to mix with our drinking water and coastal water, because the excess nitrogen from the untreated sewage is leaching out into our harbors, seas and lakes, causing harmful algae blooms. These are very serious and [potentially] toxic algae; blue-green algae, which blooms in freshwater, causes liver failure and it's already killed several dogs. In salt water, there's brown tide, mahogany tide and red tide; some are toxic to fish, and the red tide is toxic to humans."
"What we don't know matters," concludes Esposito. "When we have pesticides, toxic chemicals, nitrogen from improperly treated sewage, and trace amounts of pharmaceutical drugs, all in our drinking water, we know it's not good for us." If you have a private well, as many people (over 40,000) on Eastern Long Island do, get your well tested once or twice a year. "At least you'll know not to drink from it; then you can install some kind of filtration system, or get yourself hooked up to the Suffolk County Water Authority," Esposito adds. "Many people with private wells haven't had them tested in years, and ignorance is not bliss—it's dangerous."
One advantage to a private well is not having the possible issue of contamination from a lead service line, a hazard that faces public water systems as near as Newark, New Jersey, and as far as Flint, Michigan, both places where the NRDC has worked tirelessly for the replacement of lead service lines. However, while private wells may not have lead service lines, they could have other problems, says Matthews. "There are few requirements even for testing of private wells and most EPA standards and protections don't apply to private wells. So it's really 'buyer beware' if you draw your water from a private well. Check with your water provider, if you're on public water. If you have a private well, you wouldn't have the lead service line issue—but you'll still want to get your water tested, so Google for a lab near you. Stay informed, consult the information on the EPA website, educate yourself as much as possible, then take it from there."
Speaking of education, one of the issues NRDC has been working on is lead in school drinking water. "New York has a mandatory program to test school drinking water," says Matthews. "But it could be more protective for children. We are advocating for changes." If tests show lead levels to be elevated, there must be a method of remediation in place—such as hydration stations with water filters—that will ensure safe drinking water for kids. "Start with your school. Ask the principal about lead levels, go to the school district website, then contact the state education department or the state health department," Matthews advises. "If there's a problem, the schools are supposed to fix it."