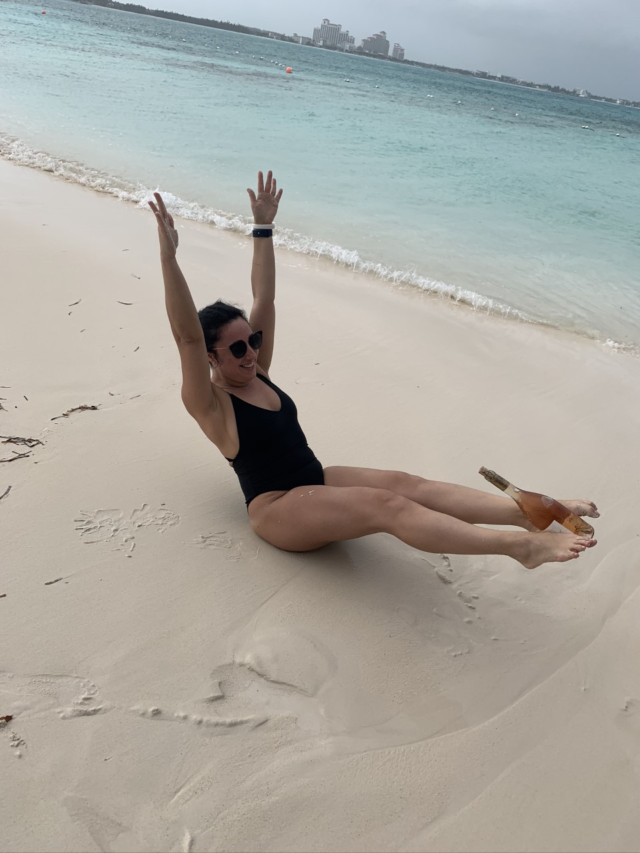 Fitness philosophy: Each body is different, every day and every hour. Listen to your body, respect where it is in that moment. Be kind to yourself. Fitness, or movement, is not a punishment or a chore. I barely use the word fitness. I believe your "movement" practice should allow the rest of your life to be better and allow you to do the everyday things that you love. We move because it is good for all parts of us: mind, muscles, joints and organs.
Best fitness hack for people working out at home: Don't overcomplicate it. Pick a no-props, real-time Zoom class; the ones with three to 10 people typically cost the same as the ones with 20 or more. Also, try new teachers. You are no longer bound by location and geography!
Advice for people who are about to give up: It's different for everyone. Any teacher—or person—who says they have an answer for this is generalizing. The key to helping someone not give up is to understand why they are about to give up. Only then can you actually help them continue, or pivot their goals.
Recipe for success: Our bodies are fascinating. Learn something about them; it will help you move better. Find something that makes you happy more days than not. The rest will follow. 212pilates.com; @212pilatesstudio on Instagram