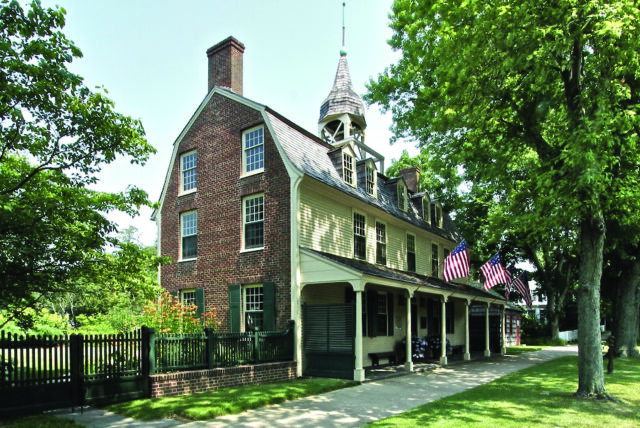 By Regina Weinreich
While Black Lives Matter may be the latest movement to march on Washington for justice, suffragists—American women of every class and color—were the first to protest at the White House gates, insisting upon their vote, holding placards that read: "Mr. President, How long must women wait for liberty?" Woodrow Wilson refused to commit, but after women picketing and being imprisoned, he relented, recommending reluctant states follow. Long Island women played a significant role in this struggle.
With windows in three sites aglow in purple and gold, the movement's signature colors, the East Hampton Historical Society brought the nationwide celebration, "Forward Into Light," to the East End of Long Island on August 26. That beacon also shone bright in "Votes for Women: A Portrait of Persistence," a one-day exhibition at Clinton Academy Museum co-curated by Richard Barons, in which posters from the recent traveling Smithsonian exhibition marking the centennial of the 19th Amendment were viewed alongside photos from East Hampton, 2017, when a 1913 suffragist parade was reenacted with local women wearing white outfits adorned with gold sashes.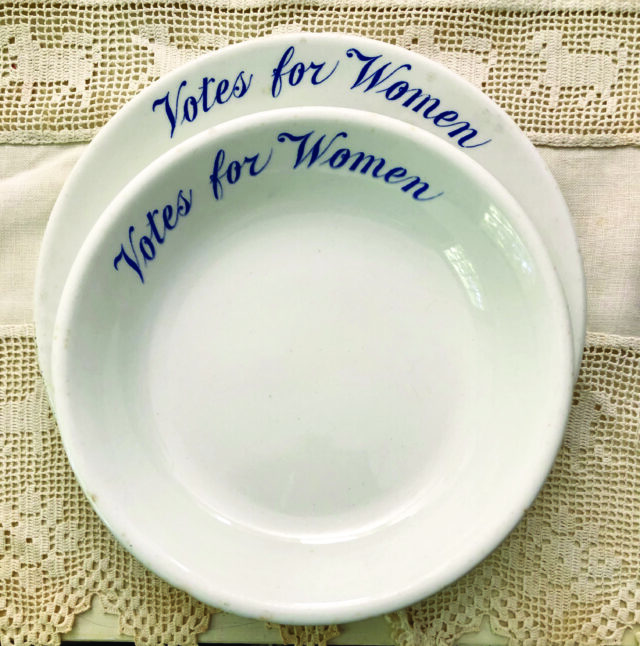 The 2017 parade honored May Groot Manson, an East Hampton summer resident, known to many as the subject of a John Singer Sargent portrait. An elegant socialite, she might have lived in luxury, but alongside many wealthy women, she rolled up her sleeves to work toward the women's vote. Local historian Arlene Hinkemeyer urged the village to erect a marker on Main Street in front of Manson's house. (It was difficult to research her subject, Hinkemeyer says, because she was listed under her husband's name, Mrs. Thomas Manson). The current owner, Mary Jane Brock, had never heard of Manson until she walked down her driveway and saw the historic marker.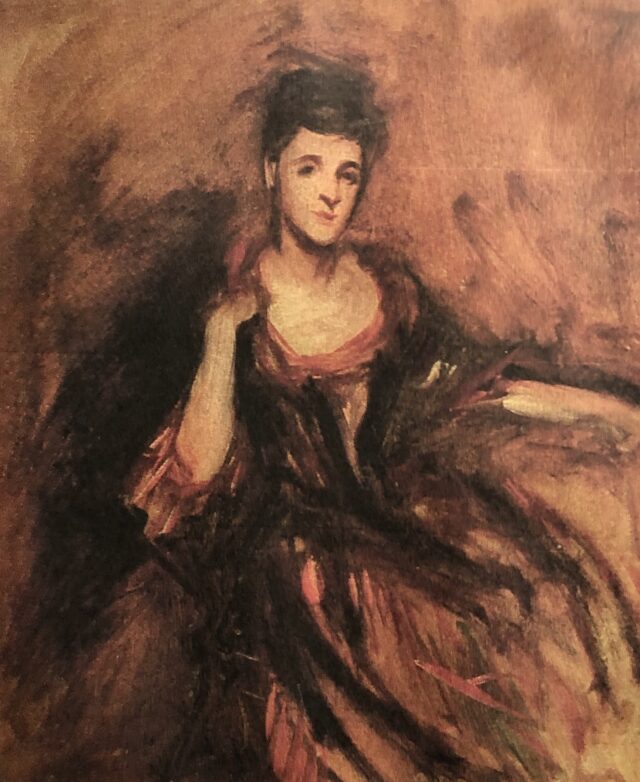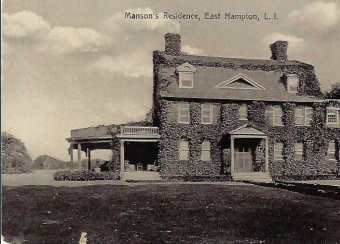 Better-known suffragists include Susan B. Anthony, Elizabeth Cady Stanton, and her daughter Harriot Stanton Blatch, who conceived the idea for a Suffrage Torch. In 1915, when the amendment for the right of women to vote first appeared on the New York State ballot, May Groot Manson "motored" the Torch from the eastern end of Long Island to New York City, where Louisine Havemeyer in NYC carried the symbol of liberty through New York State to Buffalo, eventually passing it to the New Jersey delegation in New York Harbor.
Visitors to Clinton Academy Museum on September 19 saw two original porcelain plates circa 1914 inscribed with"Votes for Women," made for Alva Vanderbilt Belmont and used for fundraising luncheons. Members of the League of Women Voters of the Hamptons, Shelter Island and the North Fork were on hand to register voters. Maria Vann, executive director of the East Hampton Historical Society, said, "Our mission is to educate the public, especially in this election year, and inspire people to vote."
Regina Weinreich, author of Kerouac's Spontaneous Poetics and co-producer/co-director of Paul Bowles: The Complete Outsider, lives in Montauk.