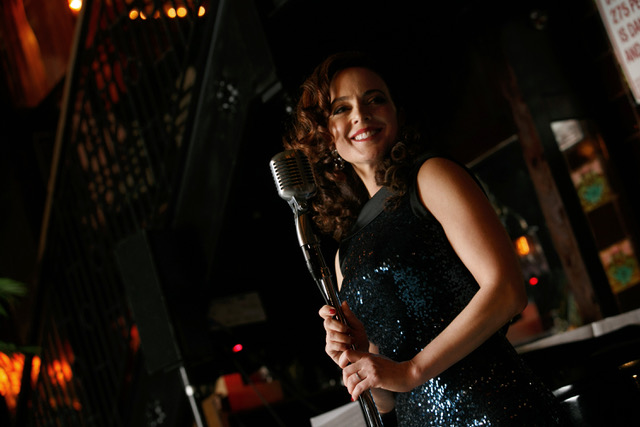 Melissa Errico: Can I begin by saying how happy I am that we were introduced? You play piano so beautifully! I am so lucky to have met you, and to now have recorded with you!
Lara Downes: Thank you Melissa! I remember that I played at the Ravinia Festival a couple of summers ago, and you had just appeared in your solo Sondheim concert there. Our photos were side by side on the billboard outside the venue—so we shared a poster even before we became friends!
ME: It took a mutual friend to connect the dots! My frequent collaborator, the writer Adam Gopnik, is whom we have to thank. He tells me he met you at a wine dinner with Randall Grahm at Blue Hill in New York City. Then you went on to work together on "New York Stories" at Symphony Space, where you played music by composers like Gershwin and Bernstein, inspired by New York life—and Adam told stories about New York City based on his novel Through The Children's Gate. What a perfect night that must have been: a love letter to NYC! Adam knew we would be a good match.
LD: Two years trying to get us together, and it wasn't easy for us to connect. We are both always so busy touring, recording, working on new projects, raising our kids… How are we even awake? But it has been a meeting of minds and souls. Adam knew we would be soul sisters!
ME: [laughs] So, let's talk "Happiness." We have just recorded "Happiness Is Just a Thing Called Joe." I had been wanting to do this recording, and it seemed irresistible, on the brink of the election this fall, to not give it a gentle political incline… and make its "Joe"—Joe Biden! So, after talking on the phone, you agreed to collaborate with me, and we initially recorded it—remotely (you in your home studio and me in mine)—for the organization Broadway for Biden. Adam "gently assisted" with the lyrics for that, and it was wonderful to add that voice to the social media campaign with many other amazing artists. But now, we are releasing the track for the first time, and with the original lyrics. Well, most of them!
LD: Yes, our version for January 22 is a classic take on a classic standard. The idea of "Joe" really is the idea to value what you have, and whom you have. And I think it's a really heartwarming and beautiful message for this moment in time, especially in this year of so much reflection and change.
ME: Yes, it is from Cabin in the Sky the first all-Black musical in American history. I have very proudly sung Yip Harburg a lot. He wrote the lyrics to our song (and to the Wizard of Oz, of course!)… I was in many productions of Finian's Rainbow, his show from 1947 that was the first Broadway musical where Black and white actors were allowed to share the stage and dressing rooms. An important musical. Yip Harburg is one of the greatest liberal songwriters in American history. You have a strong connection too. Didn't you see Cabin in the Sky when you were a young girl, with your mother?
LD: Yes, my mom used to take my sisters and I to see old movie musicals at the Castro Theater in San Francisco, where I grew up. I vividly remember seeing Cabin in the Sky and being especially moved to see Lena Horne as a spellbinding, beautiful woman of color-a total anomaly in a movie from the 1940s! It meant a lot to see something of myself reflected that way. And I think that's something that you and I hold near and dear—the power to inspire the next generation of women through our music, our mission and message.
ME: I know you've done so much work to address issues of equity in the arts—mentoring young people around the country, and championing music by composers of color, female composers… And now you have a video series on NPR Music called Amplify With Lara Downes, where you have these really intimate conversations with visionary musicians of color who are changing the landscape of the performing arts. It's revolutionary!
LD: It's really exciting. On the show, I'm speaking with my friends and colleagues—artists like Rhiannon Giddens who are literally changing the future of American music. Because it's all about change, right? The evolution that happens as we reinterpret beloved classics and create new work. That's why I've loved this experience of working with you and reimagining this beautiful Yip Harburg song from the '40s in a new time, a new light. You know, Melissa, I think we're on the verge of real change in this country. Let's hope that next year brings a bounty of happiness!
ME: Yes! As the song says: "Troubles fly away and life is easy"—here's hoping! Happy New Year, Lara.
LD: Happy New Year to you, my friend!
Check out the special music video for the single: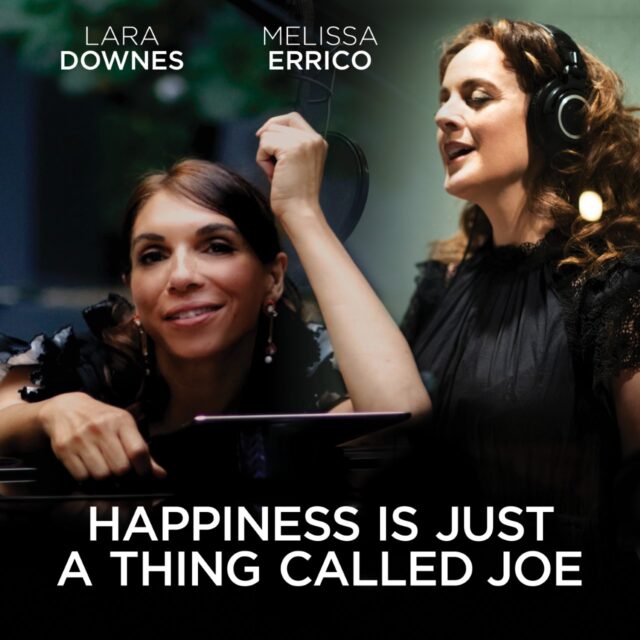 On January 28, Melissa Errico joins writer Adam Gopnik for Desire, the second installment of their virtual performance series presented by FIAF Florence Gould Hall. Click here to purchase tickets.