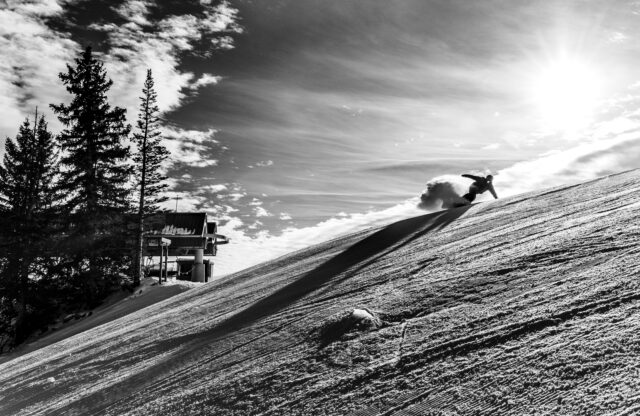 By Linda Hayes
"Those were the days" is a common refrain around Aspen, especially for those who wax poetic about the old-school—dare we say spiritual—experience of carving fresh lines on untracked slopes with nothing but the breadth of the mountain to guide you, and the occasional snowshoe hare or deer for company.
Well, as the mountains just opened up late last month, skiers, snowboarders and free-heelers are finding some semblance of that simplicity to be this season's silver lining.
With Aspen Skiing Company (Skico) operating by a new, continuously evolving playbook of sorts in the face of the persistent pandemic, chairlifts and gondolas will carry lighter loads than usual, and it's not impossible that reservations may eventually be needed. Riders must mask up (fashion statements, anyone?) to hop on, and once on the slopes, social distancing will be encouraged (6 feet is the approximate length of a ski, so you know).
All of that—and more—sets the tone for the opportunity for what Skico president and CEO Mike Kaplan refers to as creating valuable new perspectives. "I'm looking forward to refocusing on the core of what this sport is all about, what this place enables," he says. "It's a chance to connect deeply with nature, our physical selves and movements, and even our sense of purpose."
In keeping with that theme, and as part of Skico's Art in Unexpected Places program, lift tickets will feature FriendsWithYou collaborative pop art duo Samuel Borkson and Arturo Sandoval III's iconic Little Cloud character, which, like all of their work, is based in compassion for humankind. While on-mountain restaurants will be open, 150 picnic tables around the slopes will be free for the taking, perhaps inspiring pop-up picnics. Closest to the slopes, try The Little Nell's new Wine Bar and Ajax Tavern's patio for purposeful après. aspensnowmass.com