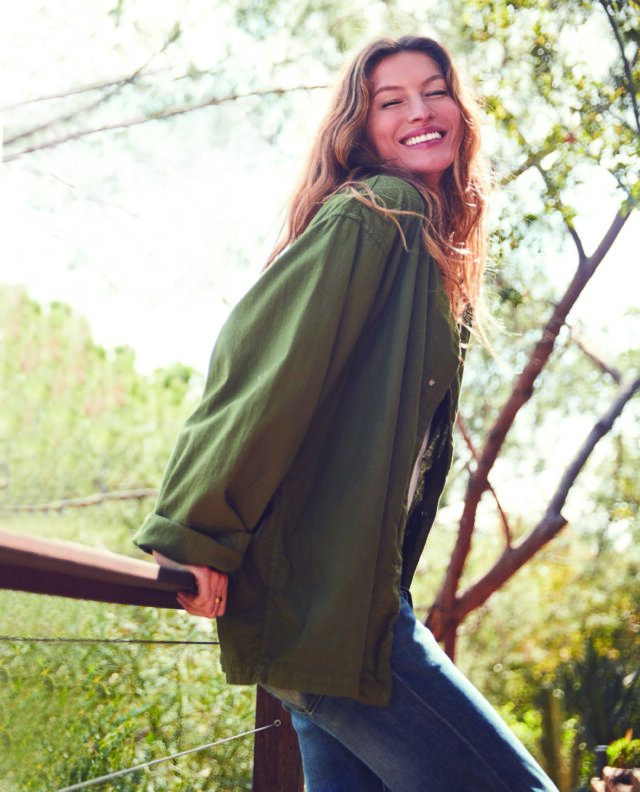 By Ray Rogers
Ray Rogers: When did you discover the power of meditation, and what role does it play in your life now?
Gisele Bündchen: I first discovered meditation when I was in my early 20s, and having severe panic attacks. Since then, meditation has been an extremely powerful and helpful tool in my life. I credit meditation and breathwork for supporting me through one of the most challenging times I've ever experienced. It brought a whole new perspective and clarity to my life.
RR: How did you come to be affiliated with Insight Timer?
GB: A friend of mine told me about Insight Timer a few years ago. At first, I used the basu chime to signal the end of my meditation. As time went on, I started exploring Insight Timer's other meditations. I love and support their mission of inspiring as many people as possible to meditate by sharing so many different kinds of meditations, modalities and styles. When they approached me, I was so happy to be a part of that mission, since I believe meditation is an incredible tool for transforming people's lives.
RR: People use the app's offerings for anxiety, stress and sleep. When and how do you personally use it?
GB: I love the big variety of guided meditations on the app. I also love the beautiful stories for children. I enjoy Mooji guided meditations, and Sadhguru has some great ones, too. Other times, I use the app as a timer for my own silent meditation—the basu chime to start and end my practice, or I'll listen to the sounds of nature before going to bed.
RR: What do you hope others will gain from your offering on it, "Hope in Times of Uncertainty"?
GB: When I created "Hope in Times of Uncertainty," my goal was for people to regain a feeling of optimism and reconnect to a place inside themselves that brings them peace and calm. With the meditation I did for kids, I wanted to provide children with a restful, relaxing transition from a busy day into a magical world. At night, when my own kids are lying in bed, I usually play the story as I massage their feet with a bit of aromatherapy oil.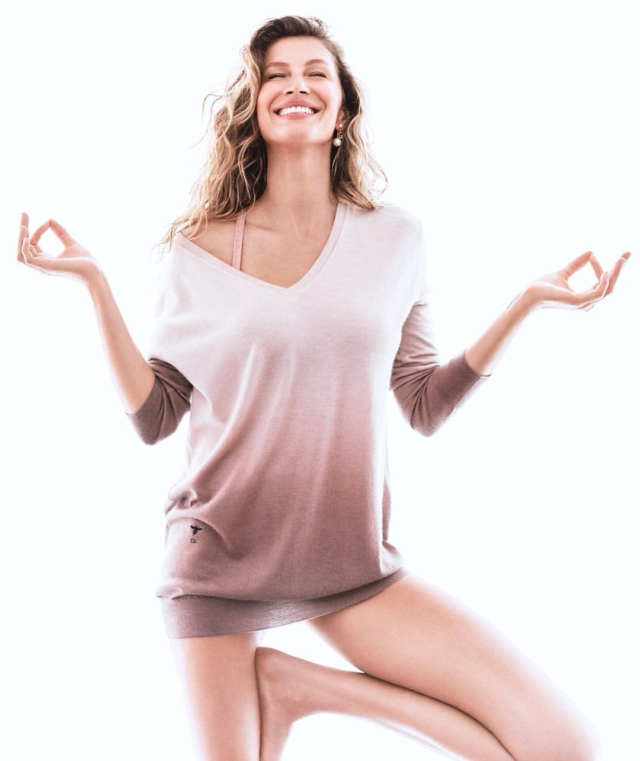 RR: There are over 70,000 meditations on the app. Any insider tips to get the best out of it?
GB: Be as specific as possible about what you are looking for. Whether you want a guided meditation, a children's bedtime story or sounds of nature, you're sure to find it, and the app is also very well organized. Personally, I trust that whatever I need at a given time will be what I'm drawn to the most.
RR: What does wellness mean to you?
GB: Wellness means taking care of myself. Our bodies are our temples, and the homes of our spirits. The more we take care of them, the better we can nourish ourselves in all ways, mentally, physically and spiritually. By vibrating in that higher frequency, we feel stronger, happier and more joyful. Everything in our lives feels better, which means we can share those good feelings with everyone around us, helping them benefit from that same good energy.
RR: What are your wellness must-haves? Anything that sets the tone for staying calm, strong, focused, kind…
GB: I like to wake up really early in the morning, anywhere between 4:30AM and 5AM to do my meditation. Meditation sets the tone for the rest of my day by helping me become clearer and more aware. It's a huge and helpful tool in my life. Physical exercise is also important to me, and so is eating fresh, wholesome food that comes from the Earth, and is alive and full of energy, like fruits, vegetables and nuts. Another thing that inspires me is reading anything that helps expand my awareness in an optimistic, positive way. By staying on that vibration, life seems to flow in a more harmonious way, and I love that! Gratitude is also key. When you start your day with appreciation for both the big things and the little things, you can never lose, because you're either winning or learning.
RR: Current fitness routine?
GB: It changes all the time, depending on where I am. After meditating, usually I begin my day with at least 30 minutes of yoga. In addition to hatha yoga, I also like kundalini yoga, which I find incredibly powerful. Mostly I love to be outside—walking, horseback-riding, surfing, swimming, kayaking.
RR: Beyond your meditation practice, what is keeping you sane during these tumultuous times?
GB: Meditation is definitely key—and breath work is hugely effective at getting rid of anxiety. That's a big reason why I find kundalini yoga to be so powerful, since it's a practice founded on intensive breath work. Another important habit is doing some form of physical exercise, moving your body to create endorphins, and increase relaxation by eliminating stress and pent-up energy. Spending time in nature is very important to me, since nature has incredible healing powers. I plant my feet on the Earth, and send an intention to release all the energy that isn't serving me and replace it with the nourishing energy of the Earth. I always feel so much better afterward. Watching the sunset, taking a few deep breaths, sitting in silence watching the sky—no matter what I'm doing, spending time in nature has always been extremely healing.