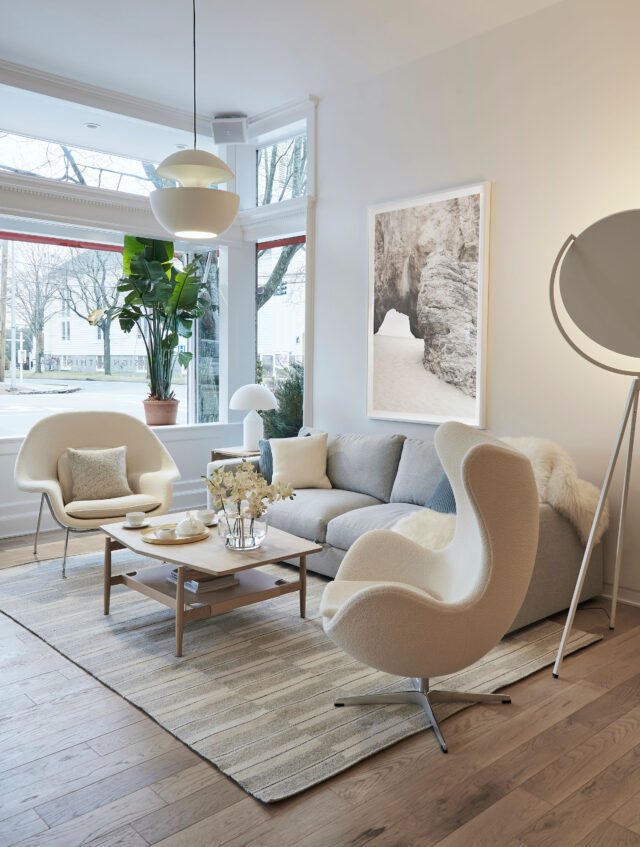 Design Within Reach's new outpost in Southampton captures the essence of East End living. Housed in the space that the beloved Corwith's Pharmacy had occupied for over a century, the new location feels right at home on Main Street with the intimate feel of a boutique. Drawing inspiration from the seaside surroundings nearby, it's a cozy, laid-back take on refined design for every room of the house — inside and out.
With this past year's exodus from New York City to the Hamptons, opening up shop in Southampton was a natural move for Design Within Reach. Months spent at home can make decor feel boring and outdated, and a fresh look can combat feelings of restlessness. As our homes have become a place where work and relaxation converge, Design Within Reach answers our ever-evolving needs with quality, convenience and expertise. You'll find well crafted, functional pieces, thoughtfully designed for real life.
The challenge of revamping a room can be overwhelming, but Design Within Reach offers all the finishing touches and expertise needed right here in the Hamptons to help make the process a breeze. You'll find authentic classics from design icons alongside contemporary decor and furnishings designed by next generation talent exclusively for Design Within Reach.
Bringing elements of nature into a home is thought to enhance inner peace, and Design Within Reach has collaborated with artist Cas Friese to showcase limited-edition fine art photographs of windswept coastlines and textural rock formations reminiscent of the pristine Hamptons beaches. Design Within Reach also brings the comforts of the indoors out with its line of outdoor furniture, lighting and accessories, which celebrate the seasonality of the Hamptons. Lounge poolside with modern chairs and carry the backyard fun into cool summer nights with firepits and lanterns, perfect for outdoor entertaining.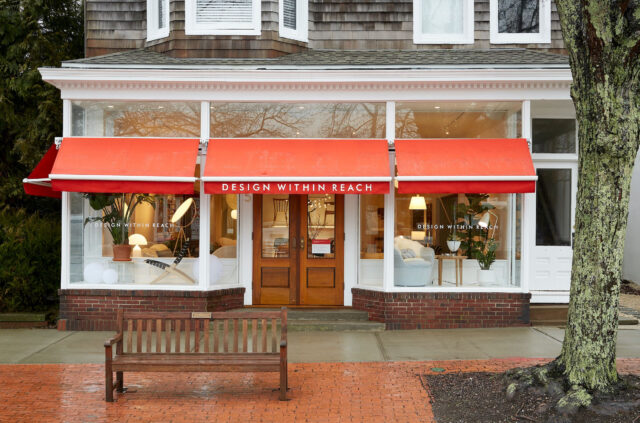 Expertly curated with both locals and visitors in mind, look out for an ever-evolving seasonal assortment of decor and accessories, including candles, throws and accent pillows that'll keep you coming back for more.
To help find balance, functional design essentials, such as clever storage solutions and work-from-home must-haves, are also available to shop at Design Within Reach. Those looking for an ergonomic upgrade can stop in to give Herman Miller's cult favorite line of performance seating a spin and consult with an expert on simple adjustments that can make all the difference to improve comfort and productivity at home.
Design Within Reach's on-site design experts lend their perspective to each client's unique vision, offering complimentary one-on-one consultations, space planning, 3D renderings and more.
dwr.com/southampton; 5 Main Street, Southampton, NY, | (929) 352 1744