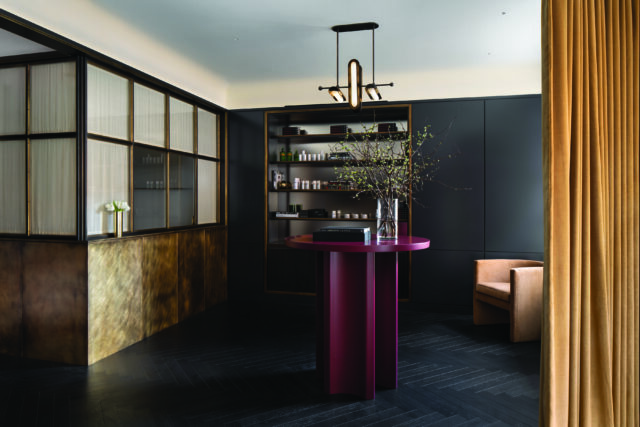 By Beth Landman
Dr. Paul Jarrod Frank's new West Village office in a landmark building on a historic block with cobblestone streets may evoke the elegance of a bygone era, but its offerings are purely cutting edge. Where else can you have a bespoke anti-aging cream created with your own growth factor ready by the time you finish your appointment?
The 4,000-square-foot Perry Street space, which opened in January, is sleekly designed in the doctor's signature black and gold with pops of red, warm tones mixed with dark wood, metal and stone. It contains a retail area selling the PFRANKMD therapeutic skin care line alongside the MDNA Skin products Dr. Frank created with Madonna, as well as candles and fragrance.
"I wanted to go for a larger space that would accommodate these times," explains the cosmetic dermatologist, whose main practice is located on East 86th Street, just steps from Central Park. "The format of aesthetic health care has changed in the past decade from a white-coat, sterile environment where only wealthy ladies who lunch would go, to a more acceptable and accessible form of grooming. Stylistically and functionally, the new office is a mix of hospitality and a doctor's office. It feels like you are walking into a home or gorgeous boutique hotel."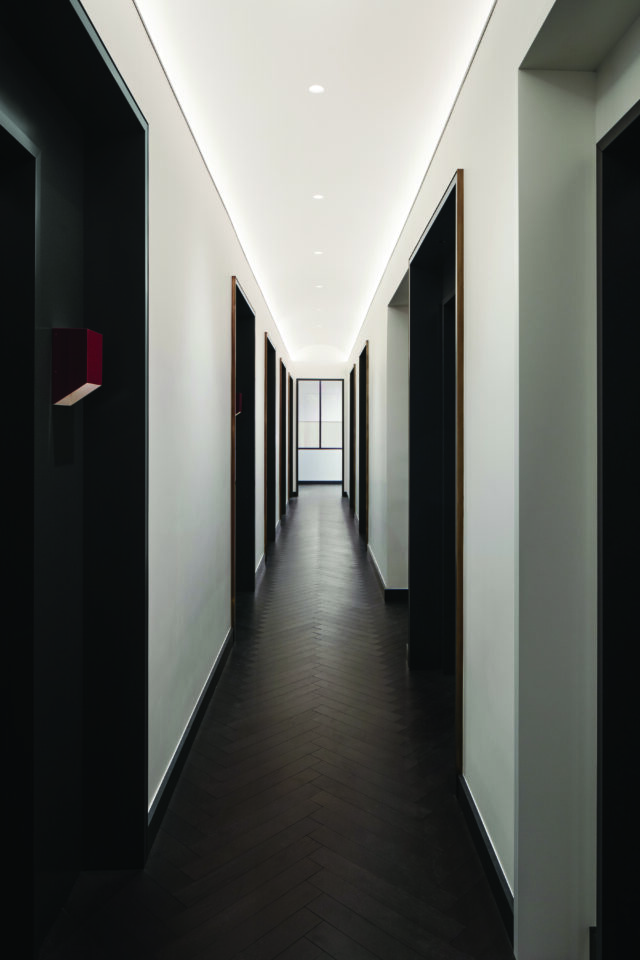 Traditional fillers and neurotoxins like Botox will be available at the new location, but Dr. Frank's downtown office will also have an array of lasers for skin tightening, wrinkles and pigmentation issues, and body treatments ranging from microneedling to EMTone, the machine that tightens skin and improves circulation without active exercise. Among the most exciting new innovations are QWO, an injectable that breaks down fibrous bands causing cellulite dimples; the Vbeam Prima, for stubborn red spots; and the EMSculpt Neo, which removes fat and tightens skin along with toning muscles.
"We get rid of the fat, and then make muscles and skin better," he says.
While both offices will be open full time, all surgeries, including liposuction and laser resurfacing, will be done at the uptown location. The new downtown space will be outfitted with 40 lasers. "My practice is tech-based," says Dr. Frank, "and my uptown space ran out of electrical outlets!" pfrankmd.com