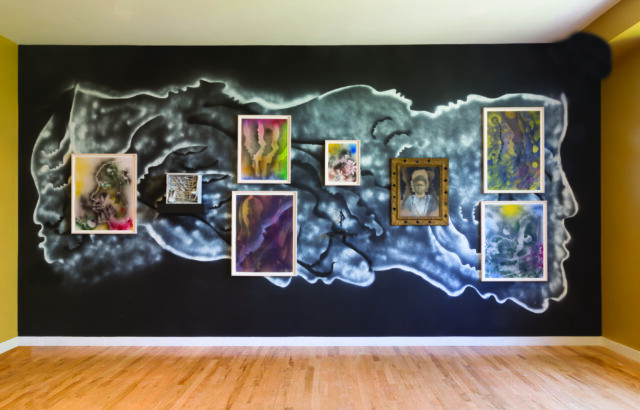 By Regina Weinreich
Not so long ago, when Montauk was the un-Hampton, the local art scene was quiet. Painters exhibited at the train depot, some taking classes at the Art Barge. Galleries—nestled in the offbeat business street of the old Duryea's—have come and gone. Looking at art was a novel distraction from the beach's main event, surfing.
Cut to the opening of South Etna a year ago, where collector/gallerists Amalia Dayan and Adam Lindemann started an arts foundation in a Tudor-style house in town, its sign painted by their neighbor Julian Schnabel, who in the 1990s worked where Andy Warhol occasionally weekended. A historic line moved forward. After renting from the filmmaker Paul Morrissey, Warhol's partner on the oceanfront acreage, Schnabel bought Hoyt Cottage, one of the classic Association Houses designed by Stanford White, and built a three-sided roofless studio for painting.
When he was restoring the house, he explained Montauk's allure. "It's always nice to paint where there are mythic ghosts floating around," Schnabel said. "I like that Jackson Pollock lived out here, and Bill de Kooning." Pointing out a special affinity with Pollock, he explained how the artist's all-over drip paintings broke with European figuration to become American painting. "For Jackson Pollock, paintings were like nature, like looking at a million leaves all at the same time," he said. "In my paintings, there is a similarity of impulse, a continuation of American art."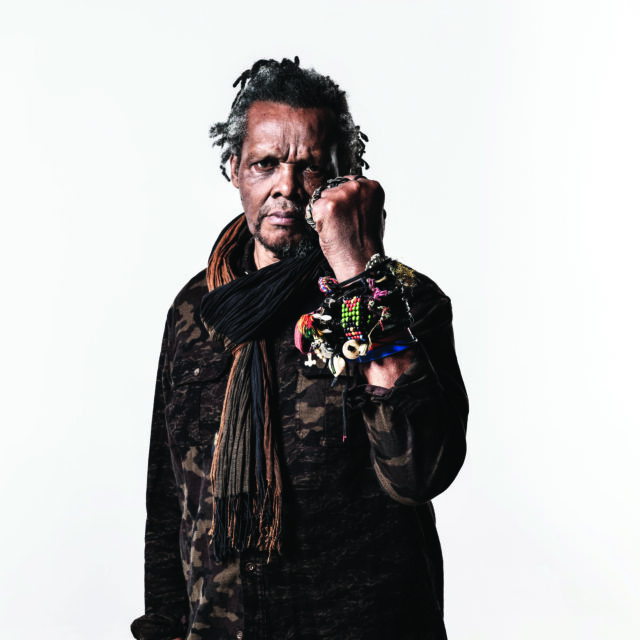 On May 1, its first anniversary, South Etna opened an exhibition, Lonnie Holley: Tangled Up in de Kooning's Fence, in collaboration with the Parrish Art Museum's Everything That Wasn't White: Lonnie Holley at the Elaine de Kooning House, featuring the work of Lonnie Holley, an African American artist born in Jim Crow-era Alabama who now lives in Atlanta. Curated by Alison M. Gingeras, the South Etna exhibition features work mostly made in East Hampton during the artist's residency at the Elaine de Kooning house. Known for his sculptures of found objects, he collected shells, wood, scraps and salvage on Montauk beaches for his signature assemblages. On opening weekend, the artist said being out East inspired him to try new things, such as working on large canvases. He brought patchwork quilts from the South, stretched and spray-painted them here—his way of recycling and honoring the memory of the ghosts of ancestors.
In August, South Etna plans to open a show of paintings by Danielle McKinney, the first of South Etna's artists in residence. The exhibition may signal further change for Long Island's last stop. Montauk is now a destination for viewing art. southetnamontauk.org