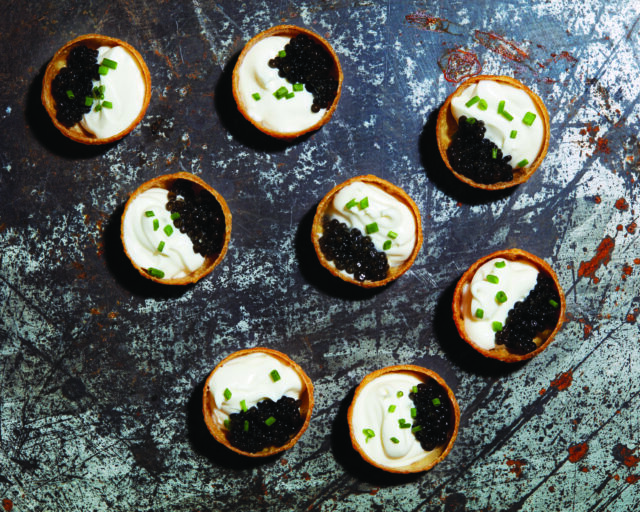 By Linda Hayes
Aspenites are a healthy bunch. Brilliant blue skies, clear rushing rivers, and trails winding through fields of wildflowers set kayakers, hikers and bikers scurrying outdoors. Farmers markets and farm stands overflow with freshly harvested produce. Many a home gardener can be spotted tending plots in local backyards.
Not surprisingly, all that activity spurs healthy appetites, and to that point, for nearly four decades, Aspen's summer season has kicked off with the incomparable Food & Wine Classic.
This year, a shift has occurred. In response to the recent pandemic, which shuttered the event entirely in 2020, the Classic returns to Aspen this fall, taking place Friday, Saturday and Sunday, September 10, 11 and 12.
Sure, it's scaled down a bit (post-COVID protocol and all). With only half as many attendees, exhibitors and sponsors as in previous years, the footprint of the iconic white tents will be somewhat smaller, and there will be fewer seminars a day, but that did not keep passes from selling out in a flash.
One thing not scaled down in the slightest is the roster of high-profile food and wine seminar presenters, each set to satisfy appetites for new trends and tastes, and with new recipes and tips.
Guy Fieri will celebrate the awe-inspiring versatility of vegetables in his "Winner Winner Veggie Dinner" seminar. Food & Wine's Justin Chapple will share some savory recipes with a fruity twist in "Mad Genius Tips: Fruit-Full Entertaining." In Food & Wine Executive Wine Editor Ray Isle's "Wine for a Better Planet," attendees will get to taste eight wines (sparkling, red and white) and learn about how winemakers are producing spectacular bottles and helping the life of the Earth.
Keeping everything tidy (and in true Food & Wine Classic spirit), the event organizers have long put forth efforts to recycle, compost or reuse the waste generated over the three days and keep it out of the local landfill. Once again, a green team of volunteers will oversee multiple stations in the tents, making sure that items go into the right recycling, compost or trash bins.
This year, a portion of ticket sales will benefit the Southern Smoke Foundation, a crisis organization for people in the food and wine industry; and No Kid Hungry, the only national campaign committed to ending childhood hunger in the U.S.
"For our team, this year's event takes on a new meaning and a new appreciation in light of the past year," says Hunter Lewis, editor in chief of Food & Wine. "I'm grateful to the many talented chefs and experts who are joining us to create a world-class experience. We also thank the city of Aspen for its hospitality and continued partnership and look forward to celebrating and connecting with the local culinary community."
Tip: If you missed out on a pass, you can cross your fingers and add your name to a wait list at classic.foodandwine.com. And do get in on the fun at many local restaurants, which embrace the spirit of the Classic during the weekend, with food and wine specials, dinners and more. classic.foodandwine.com