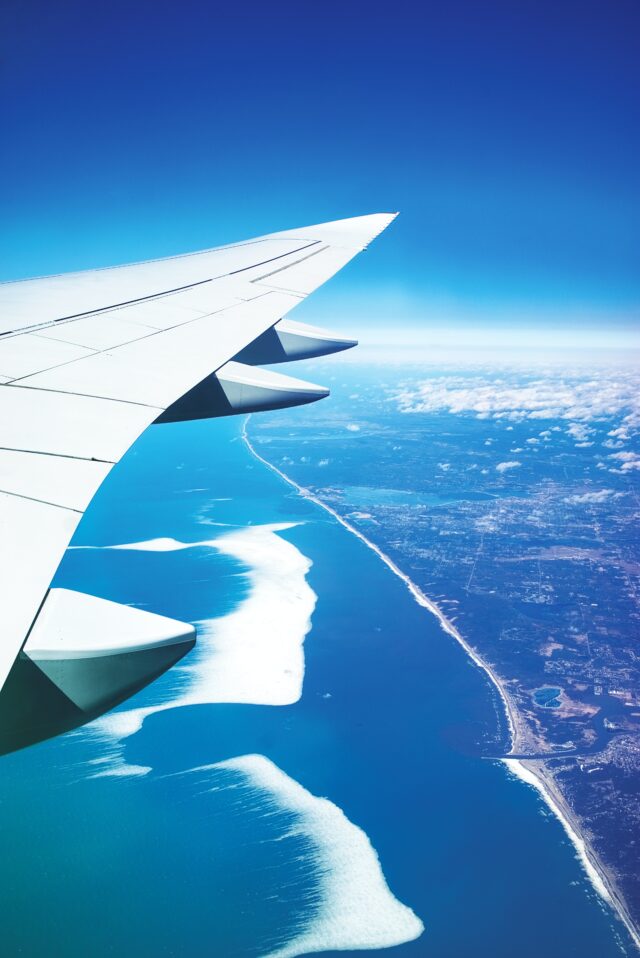 With two more billionaires set to launch into the stratosphere in the upcoming week, those stuck on the ground might feel a bit of envy. Humans have been transfixed by flight and space for centuries, and only a lucky few have achieved their dreams of visiting the cosmos. While a trip to the moon may be reserved for astronauts, thrill-seekers can get their spaceship fix with innovative zero-gravity flights by Zero-G.
The first and only FAA-approved weightless flight for the general public, entertainment industry and education sectors, Zero-G was founded by X PRIZE chairman and space visionary, Dr. Peter H. Diamandis; former NASA astronaut Dr. Byron K. Lichtenberg; and NASA engineer Ray Cronise. For over a decade, Zero-G has conducted more than 300 weightless expeditions and hosted over 7,000 people from around the world, including celebrity and media personalities, corporate charters, teachers and students, research scientists and individuals aged 8 to 93.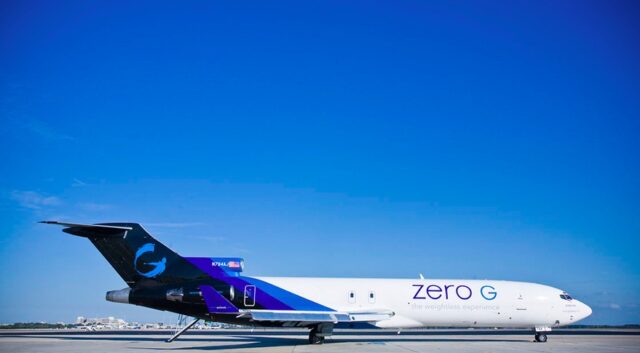 While takeoff and landing feel virtually the same as any commercial flight, the Zero-G expedition takes passengers through a series of gravity levels comparable to a number of cosmic entities. Experience Martian gravity (one-third of Earth's gravity), Lunar gravity (one-sixth of Earth's gravity), and zero gravity, guided by an individual coach who ensures each flyer's safety and comfort. The G-loads encountered during weightless flights are less stressful than those felt on an average roller-coaster ride. While aboard, you will have an opportunity to watch water magically suspended in the air, eat candy as it floats in front of you, perform spins, fly like Superman, or experience a zen moment while floating serenely 3 feet above the floor. "Zero G is the single most unique accessible experience," says CEO Matt Gohd. "The only way to top it is a ride to space in the next few years and for 50x the price to start, and anyone can do it."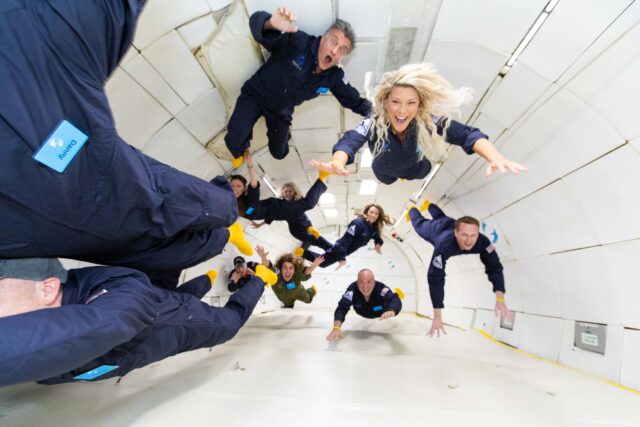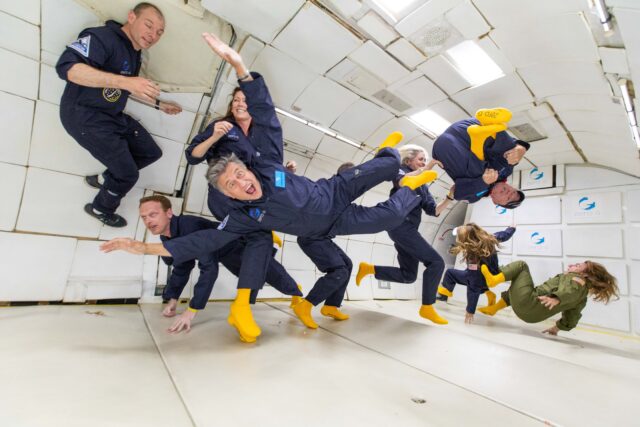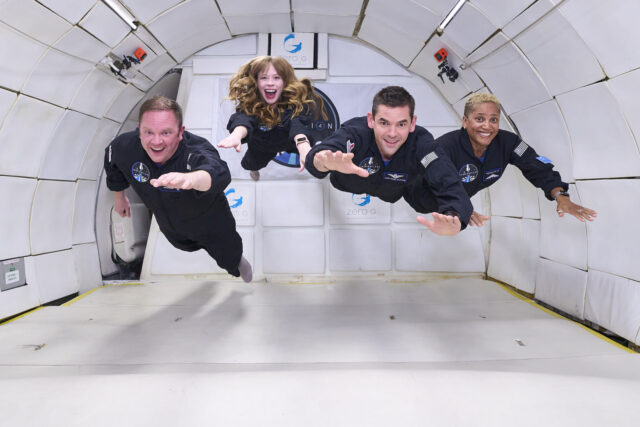 Zero-G's floatation magic is created using parabolic flight, or calculated aerobatic maneuvers performed by skilled pilots. Flying aboard a customized aircraft ​​across a dedicated block of airspace (about 100 miles long and 10 miles wide), these parabolic arcs create a weightless environment in which you can effortlessly float, flip and soar as if you were in space. ​​Before starting a parabola, the G-FORCE ONE plane flies level to the horizon at an altitude of 24,000 feet. The pilots then begin to pull up, gradually increasing the angle of the aircraft to about 45 degrees to the horizon, reaching an altitude of 34,000 feet. Next the plane is "pushed over" to create the zero-gravity segment of the parabola. For the next 20 to 30 seconds everything in the plane is weightless. Finally, a gentle pull-out is engaged, which allows the flyers to stabilize on the aircraft floor. After touching back down on Earth, voyagers finish off the day with a post-flight ReGravitation Ceremony, and a certificate to commemorate the ZERO-G Weightless Experience.
Zero-G will fly out of Westhampton, NY (FOK) on August 21 and New York City via Newark (EWR) on September 12 and 18th. gozerog.com