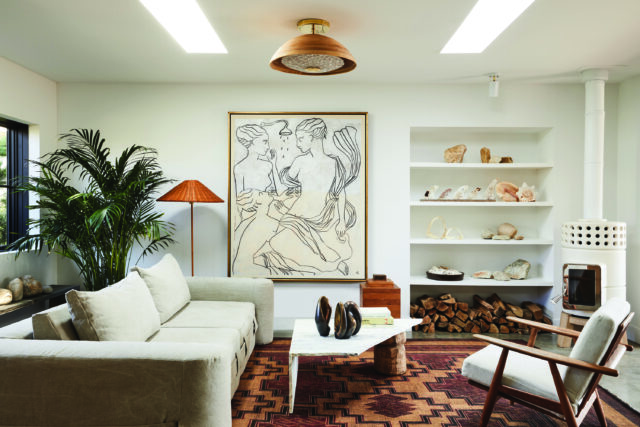 By Julia Szabo, photography by Nicole Franzen
From the Hotel Joaquin in Laguna Beach, California, to a boutique hotel called Hotel Kinsley in the Catskill Mountains of New York's historic Hudson Valley, from a hot home in Todos Santos, Baja California Sur, Mexico, to the McKinley Bungalows in Montauk…plus a gotta-have-it group of "fully shoppable stay" curated rental residences in Montauk: These destinations and many more in the works bear the stamp of Robert McKinley, the in-demand international designer who's built a stellar career embodying Montauk's shingled chic.
"I've been coming here since I was 8 years old," McKinley says of the East End hamlet that's been synonymous with his work since he created the iconic interiors for The Surf Lodge and Ruschmeyer's. "Montauk inspires me because there's a wildness to it—a wildness to the nature, a grounded personality. Its casual elegance always attracted me—that beach style comes naturally to me, and it feels so comfortable. There's a real artist's spirit that lives here, and I believe in embracing that, and not making everything manicured." The artistry of McKinley's interiors is unmistakable. Look for easy, eclectic elegance and the patina of found stones and vintage books, unlacquered brass, reclaimed wood—chips, scratches and all.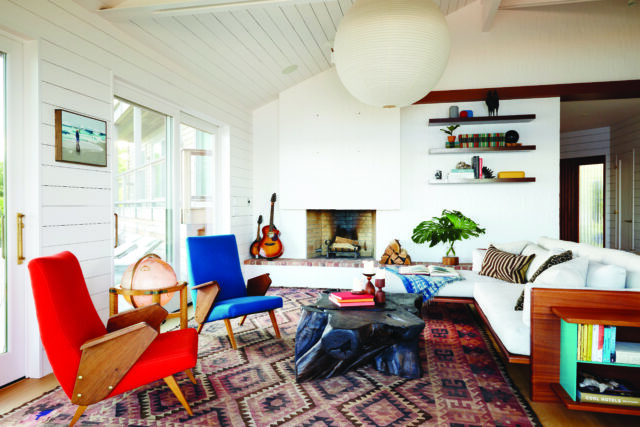 McKinley has a gift for combining objects from around the world with Montauk's signature painted surfaces, wooden structures and cedar shingles. A "chunky piece of wood" layered with found pieces of marble, while Italian ceramics mingle with rattan pieces from the South of France and woven baskets from Indonesia to create eclectic, globe-trotting decor that never fails to exude the comforts of home—that's the Studio Robert McKinley vibe. "I'm a traveler to the core," he says. Powerfully attracted to places connected to the sea and to nature, he enjoys bringing elements from faraway shores "back home, and having them coexist with the indigenous Montauk spirit."
Entering a Studio Robert McKinley interior feels like coming home and relaxing completely after a long trip away—even unoccupied, his projects manage to have that lived-in feel. Get ready for McKinley's biggest (space- wise) idea yet. Currently being built in collaboration with noted real estate broker Rylan Jacka of Sotheby's International Realty (who appreciates McKinley's talent for "bringing affordable houses to market and helping to achieve record sales"), are ground-up houses that neatly answer McKinley's question, "Now, what would be my dream Montauk beach house? What would that feel like?" The first of this series is slated for completion in spring 2022.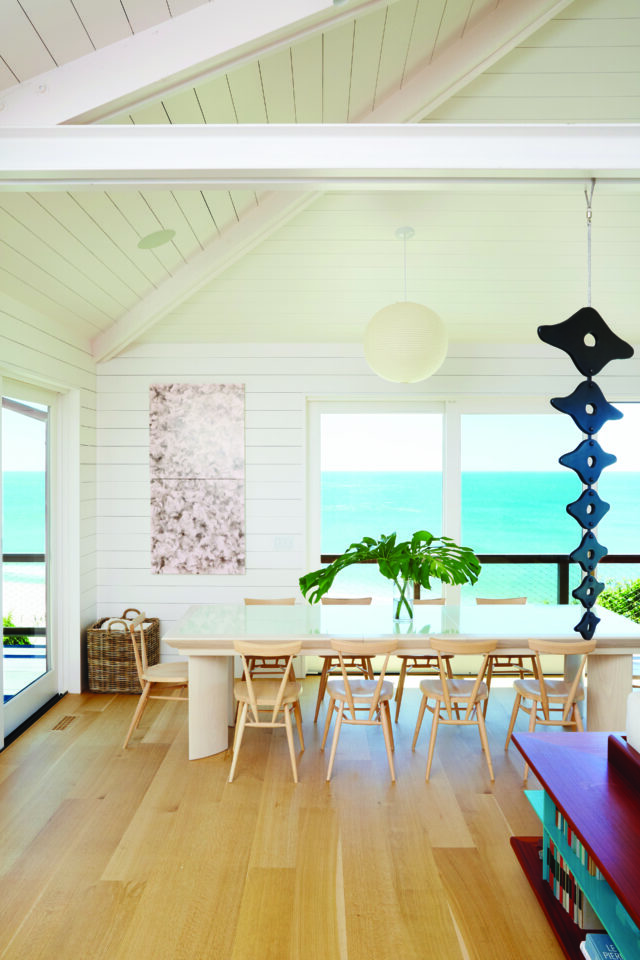 As it takes shape, McKinley promises "a lot of inspiration from very traditional construction"—with a twist. "I cleaned up the lines and architecturally made it my own, to really look the way I've always wished these cedar houses looked." If this designer feels at home there, so will we. "It's very important to feel secure in a home, to feel inspired, comfortable and relaxed," he says. "You want people to walk in and exhale: I'm in a safe place now." robertmckinley.com