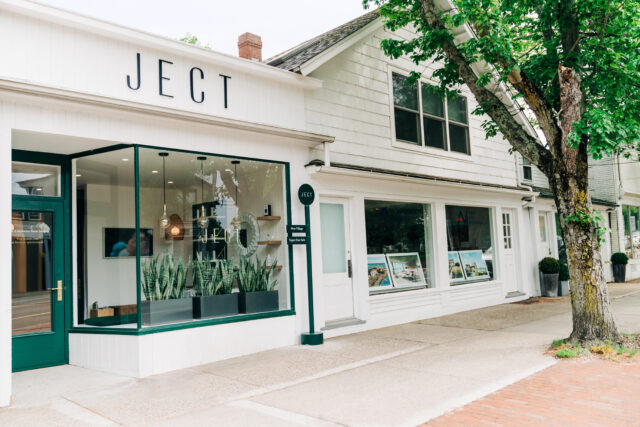 Since opening the doors of its original Bridgehampton center in 2019, JECT has offered a menu of powerful, science-backed treatments designed to nourish and beautify the skin. With a new permanent home at 2414 Main Street in Bridgehampton steps away from the Golden Pear, JECT's chic new sanctuary features spacious treatment rooms with a lush back garden for outdoor services. The medical-aesthetics destination's signature skin care products line the shelves of the cozy waiting room, and a color scheme of crisp white with pops of deep emerald green creates a tranquil ambiance.
While Botox and dermal fillers are among the most popular offerings at JECT, the arrival of autumn brings heightened interest in restorative facial treatments. A summer packed with beach days, boat trips or lazy afternoons spent poolside can take a serious toll on skin, but a lineup of bespoke remedies can help skin bounce back. Those looking to repair epidermal sun damage can opt for IPL (intense pulsed light) sessions, or a variety of peels designed to combat hyperpigmentation.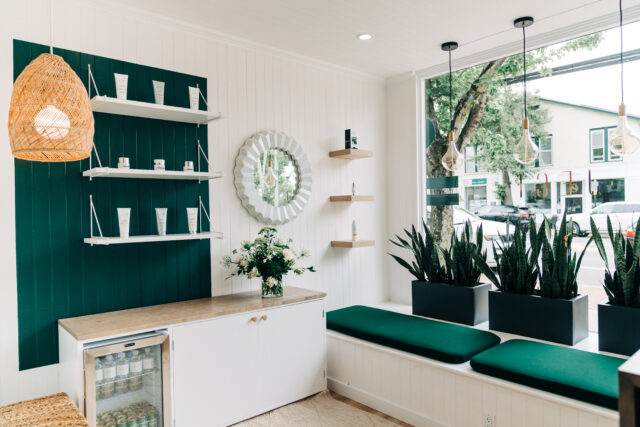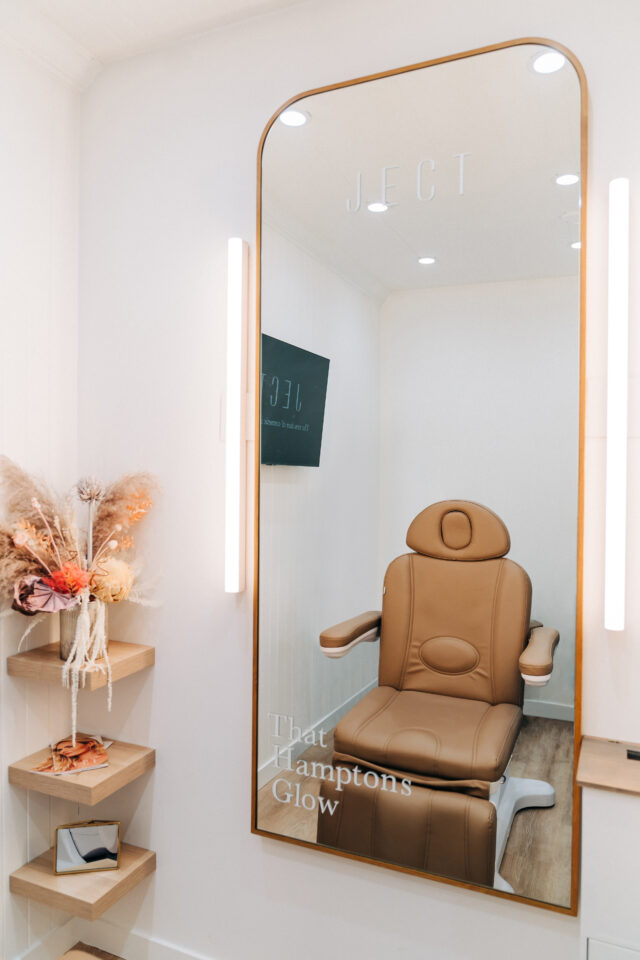 Radio frequency microneedling, a revolutionary treatment available on the East End, triggers the body's natural healing processes to boost collagen production and skin elasticity. Suitable for all skin types, this procedure can be performed any time of year with little to no downtime. Pair this revolutionary aesthetic technology with neck microneedling, or a customized infusion of platelet-rich plasma (PRP), hyaluronic acid and antioxidants for the ultimate radiance and long-lasting results.
JECT's skin care experts use radio frequency microneedling to address a variety of concerns, including lines and wrinkles, skin laxity and crepiness, enlarged pores, rosacea, acne and acne scarring. While most clients can expect to see increased radiance almost immediately, elastin and collagen production usually takes place four to six weeks later, with full results seen at 12 weeks post-procedure. JECT suggests follow-up treatments four to six weeks after your initial visit, followed by a package of add-ons tailored to specific skin needs.
In addition to its Bridgehampton location, visit JECT in the West Village (138 W. 10th St.) and on the Upper East Side (150 E. 70th St.), and be on the lookout for a brand new location in Rye, New York (17 Rye Ridge Plaza), this fall. jectnyc.com