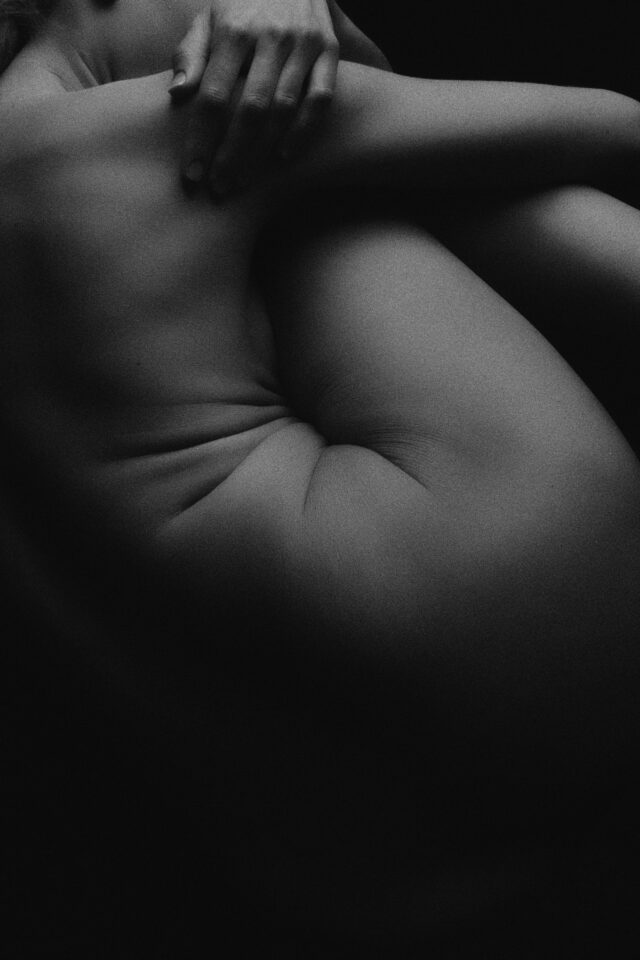 By Julia Szabo
October is Breast Cancer Awareness Month, but Stony Brook Southampton Hospital's Ellen Hermanson Breast Center is always on high alert, year-round. And with good reason: According to breastcancer.org, this disease kills more women in the U.S. than any other cancer, besides lung cancer. "It's always been important to diagnose breast cancer early," says Edna Kapenhas, MD, medical director at the Ellen Hermanson Breast Center. "Early diagnosis and detection basically translates to a higher rate of cure and survival."
The gold standard of technology for early detection is still mammography ("mammo," in physicians' parlance). This vital medical procedure, which uses low-level radiation to study the breast from every angle, dates back more than a century: The first mammography study was conducted by a German doctor in 1913. Stony Brook Southampton is justly proud of its state-of-the-art breast cancer diagnostics, including computer-assisted mammography; the Hermanson Breast Center was designated as a Breast Imaging Center of Excellence by the American College of Radiology (ACR).
"In patients who have no symptoms, no concerning issues, and no significant family history or genetic mutation, we start annual mammogram screening at age 40," Dr. Kapenhas explains. "The caveat to that," she adds, "is that it's not a cookbook. For example, I had a patient whose mother had been diagnosed with breast cancer at age 40—so we didn't wait to start her with yearly mammography. We started her 10 years earlier than the age her mother was when she was diagnosed." Getting to know your family's medical history can be as eye-opening a journey as any ancestry.com exploration—so start investigating the family tree to see whether any relatives contended with breast cancer.
Mammographies serve the dual functions of screening and diagnosis. If a patient presents with any physical changes in the breast—abnormal skin dimpling, nipple retraction, inversion or discharge—it's not screening anymore. "It becomes a diagnostic study," Kapenhas says. "We want to find out what it is."
She adds, "For people who are at higher risk—for example, they have a family history of breast cancer, or they have a genetic mutation that predisposes them to a higher risk—we have to tailor their screening to them, which means additional MRIs or, if the patient has dense breasts, a sonogram." (For the past several years, breast density has been a routine part of the radiology report when any mammogram is read.)
Regardless of their history and present wellness status, patients are always urged to avoid smoking and consuming alcohol. "I'm not telling you not to drink at all," Kapenhas says, "but please limit it to a maximum of two to three alcoholic beverages per week, as any kind of alcoholic drink is considered an increased risk." Get out and get moving. "As important as being active is for your cardiovascular health," she continues, "it's equally important for every other organ in your body, including your breasts. Obesity and a sedentary lifestyle will increase your risk of breast cancer."
Eating healthy is key. Decrease the amount of red meat in your diet (or eliminate it altogether) and keep soy products to a minimum, as well: "Soy has an estrogenic effect, especially in people who were either diagnosed with, or have a history of, breast cancer," Kapenhas notes. Many processed food items may also contain soy, so be careful about reading ingredient panels.
As it has with everything else across the globe, the coronavirus pandemic significantly impacted the fight against breast cancer. When COVID-19 hit, screenings were stopped, as overburdened hospitals around the world battled the virus. Now, many people remain fearful of visiting hospitals or screening centers—and the tragic result is an increase in people being diagnosed with breast cancer that could have been detected at an earlier stage.
Kapenhas urges all women to overcome any lingering fears—"hospital surfaces are constantly being cleaned and sanitized"—and get back on track with their annual screenings. "My message to all patients is that it's extremely important to continue their annual screening, now more than ever," she says. "I always go for my yearly mammo, so I practice what I preach." southampton.stonybrookmedicine.edu