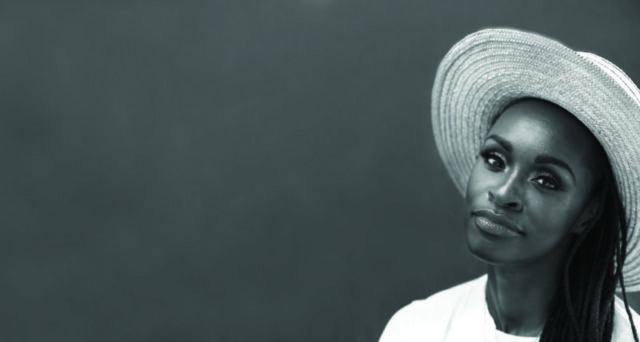 CATHRINE WHITE: What changed in your life after the brutal murder of George Floyd?
LATHAM THOMAS: This question assumes that the lynching of George Floyd was the first traumatic event like this that has impacted us. For BIPOC (Black, Indigenous, and People of Color) communities, this was another painful display of state-sanctioned violence that was exported globally. We witnessed a growing number of people shifting their focus to the injustices that riddle the Black community as a result of the killings of George Floyd, Breonna Taylor and Ahmaud Arbery. There was more interest and a spotlight on the issues we are fighting to address at Mama Glow, like the Black maternal health crisis and reproductive justice. We were living through a pandemic so I was home with my 17-year-old son, thankful that he was attending school virtually. I wasn't worried about his whereabouts, his safety as a 6-foot-4-inch young Black man, because he was home safe with me. I think this was a reality for many Black mothers.
CW: What are your main concerns in regard to the new law on abortion in Texas, specifically in regard to health care for women: How can these coexist?
LT: Women's bodies have constantly been legislated against. We need to address this issue from a reproductive-justice framework. Texas state law has banned abortion after six weeks (of pregnancy)—and there is an offer of $10,000 for citizens who help enforce it. This is insanity. It should be noted that most people don't even realize they are pregnant at six weeks. Texas law, Senate Bill 8, is one of the most restrictive and draconian abortion laws in the nation, and it does provide a playbook for anti-choice politicians in states all over the country to prepare similar laws based on the Texas law to ban abortion in their states. Abortion providers in Texas are turning patients away. Clinics in neighboring states are attempting to handle abortion care for folks fleeing Texas. This law is impacting low-income people and people of color the most. This is why we fight for reproductive justice. It's important to note that this did not happen out of thin air; the stage was set for this. People voted for the politicians who enabled this new law to be passed. And future generations depend on our resistance.
CW: What is the main focus these days for you as a teacher?
LT: Teaching is one of many things I do, but it's one of the things I love most about what I do. We see birth as a unique opportunity to support and empower birthing people as well as educate society about the innate strength of the birthing body and the sacred process of pregnancy and birth. We offer full-spectrum support and that means we are there whether you are on a path of fertility to pregnancy and birth, or experiencing abortion or loss. Either way, we can swaddle you with support. We also work to democratize doula support and have birth workers available for every person that desires one. We want our trainees to learn more about the challenges certain communities face and how to offer authentic support. And this is part of what we impart in our teaching.
CW: What have been some of the most valuable lessons for you in regard to female friendships?
LT: Living in quarantine was good for me. I am thankful for the time to slow down and be alone. I did not spend time with friends during this period so I don't have reflections on friendship during this time. I deepened my relationship with myself, with my son, and my partner. It did allow me to dream about trips I could take with friends once things open up and I cherish the long-term relationships that I am navigating with friends on the other side of this nebulous period. I am thankful for phone calls and audio notes—and hugs are so much more potent than ever before.
CW: What are your aspirations for Mama Glow when you look at the next few years ahead?
LT: I really live in the moment and focus on being agile and soft. What I have learned about running a company is that as it grows, so much is out of our control. The pandemic was a great teacher in that way. Being able to be responsive to the needs of the community, of the market, of our brand partners…that is what we are here to do and that's what allowed us to expand the business.